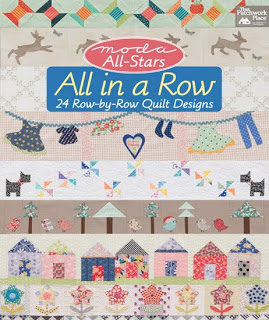 Welcome fabric friends!
Last year, about this time, I was excited to be asked to participate in a wonderful upcoming book that Moda and Martingale Publishers were planning on publishing.  The book was called Moda All Stars All in a Row.  It is always a loud "yes!" when Moda Fabrics asks you to participate in anything.
Today, I get to share more about this fun book which is now available for purchase.