Tiled Blooms Pattern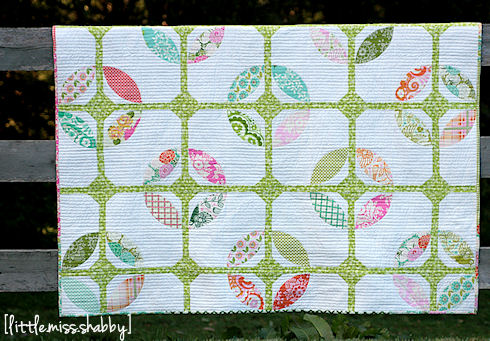 Welcome to Day 8 of the Playful Petals blog tour!  Today I am sharing the 2nd free pattern I designed for this blog tour.  This quilt, Tiled Blooms, is a very beginner friendly quilt.  The piecing is very easy and the petals are slightly oversized.  Tiled Blooms finishes at 60″ square.  The fabrics I used are from Heather Bailey's Up Parasol line of fabric.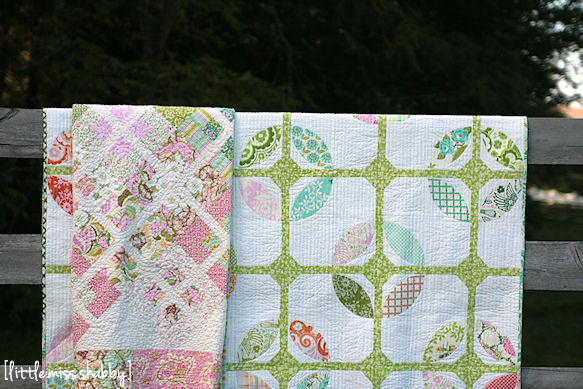 It's no secret that I have a little bit of a "thing" for Heather Bailey's fabrics.  I love the way the pink colorway from her first line of fabric, FreshCut, goes with Up Parasol.  The folded quilt(the quilt pattern is called Gypsy Girl) was the first quilt I made using her fabrics–FreshCut still remains one of my favorite lines of fabric ever!
For the quilt back, I pieced together some larger pieces of fabric and included a lot of the Ikea Britten Nummer print that I've been wanting to use.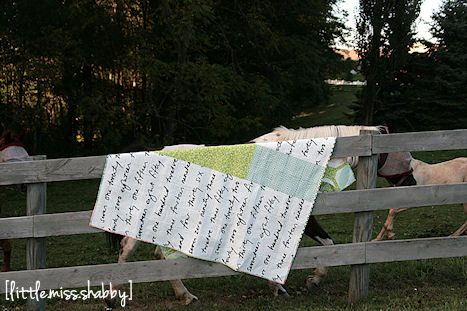 As I was taking this photo a bunch of horses came right up to the fence and walked by.  I thought they might try to eat it off the fence!–Okay, or at the very least, knock it off. =)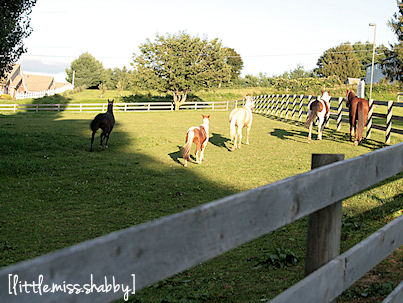 And, here's the Tiled Blooms Pattern–It's a freebie made to work with my book Playful Petals.  It uses the applique techniques I have outlined in the book.  Please note, you will need to print out both the PDF pattern and the Petal Pattern.  Make sure your page scaling is set to "none" when printing out the petal template.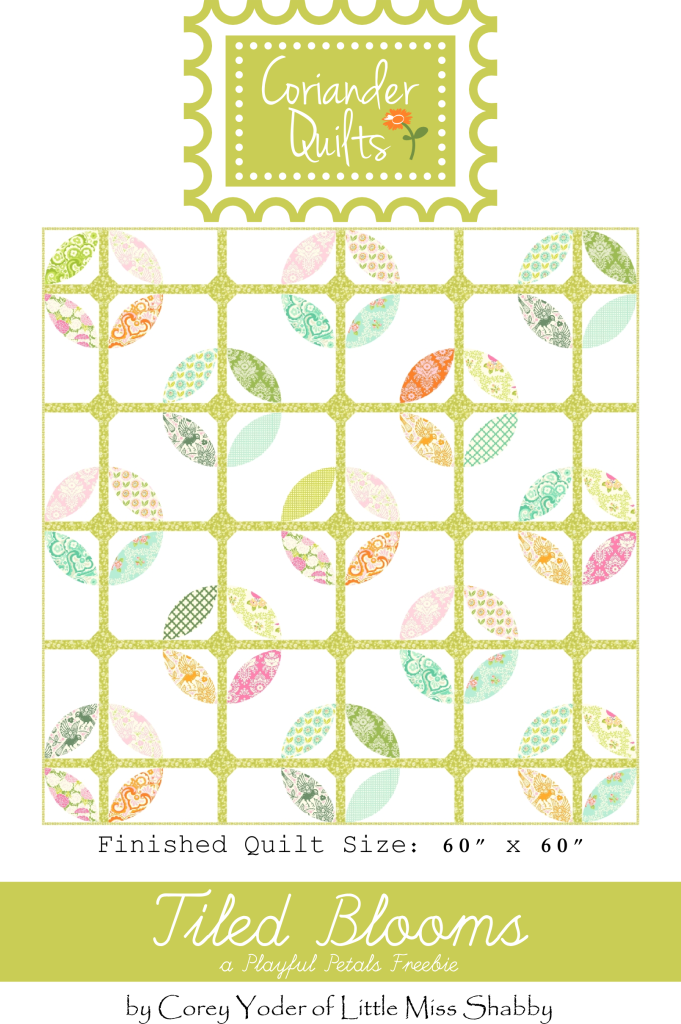 Day 8 of the Playful Petals Blog Tour brings us the 8th quilt in the book.  This one is called Sunshine and Clouds and features Madrona Road fabrics by Violet Craft.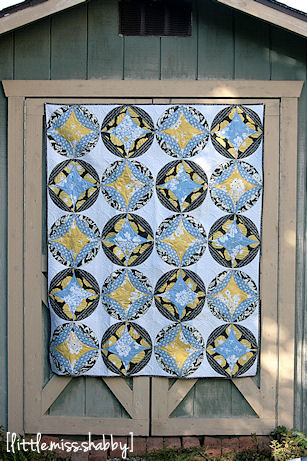 This is a fun take on the petal shape and a great use of a jelly roll.  I really want to either make another of these, or see one made up in a super scrappy version.
I used a little fussy cut Sweetwater print for the center of the Sunshine and Clouds pillow.  In my book, I give some suggestions for placing lighter fabrics over top of darker fabrics.  You'll notice that none of the text fabric shows through the white fabric petals on top.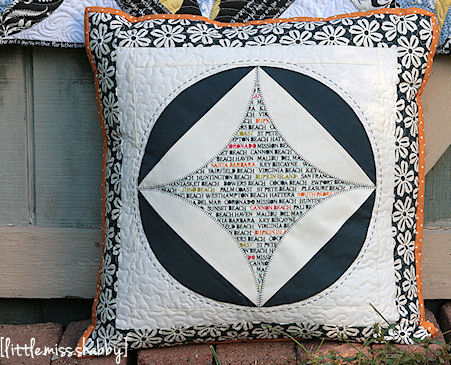 Two different bloggers will be sharing about Playful Petals tomorrow.  Make sure to stop back to see who's up! =)  And on Friday, I'll be kicking off an exciting giveaway. =)
Have a wonderful Wednesday!