Mini Buds Quilt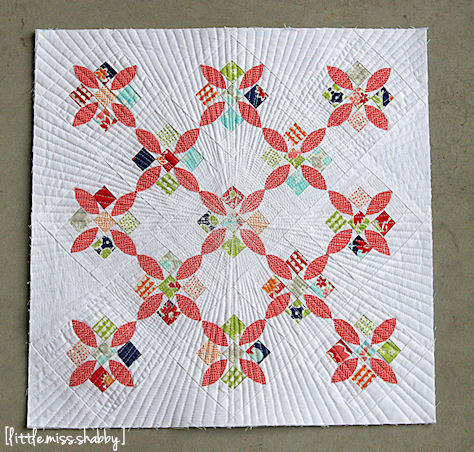 Over the weekend, I was able to spend some time working on a new project.  There is something so satisfying in having an idea, starting a new project, and seeing immediate results.
This quilt is my Mini Buds quilt and it finishes at about 15″ x 15″.  The fabrics I used are Miss Kate by Bonnie & Camille for Moda Fabrics.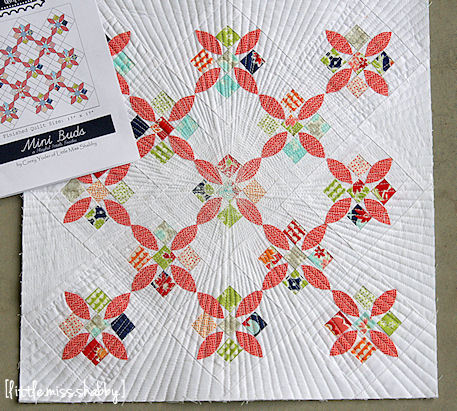 I plan to offer this as a free pattern sometime this month as a companion pattern to my book Playful Petals.  It's a perfect pattern to use one of those mini charm packs you may have been saving for just the right project.
For the quilting, I tried something completely different(for me).  I wasn't sure how the center was going to turn out with so much quilting passing through–but, I think it works well.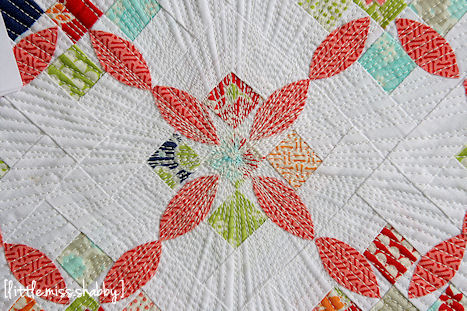 For the backing, I chose a DS Quilts polka dot fabric: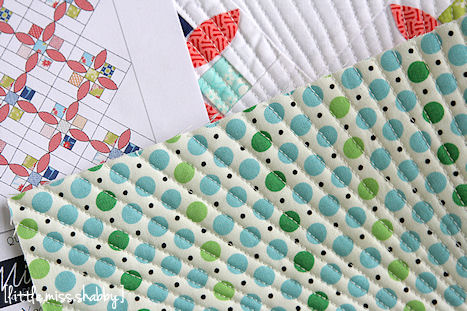 And for the binding, I am using the navy striped scallop print from Miss Kate.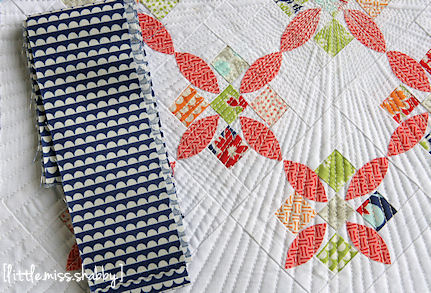 And here you can see how small these pieces are: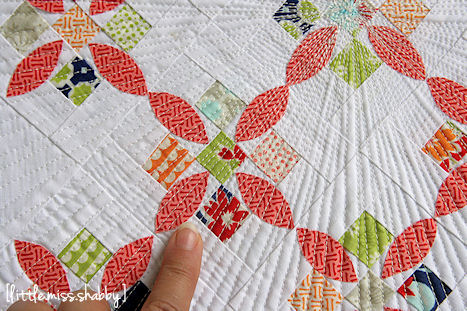 Such cute, teeny little pieces =)
Happy Sewing!