Quilty Stitches Block 16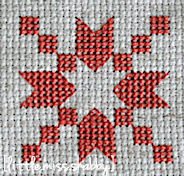 Quilty Stitches Block #16–The Last One!! =)  Thank you so much everyone for following along!  I can't believe this stitch along is coming to a close.  I went back to check on the date of when I posted the first block pattern and it was January 20–almost 7 months exactly.
Our block today is called Good Cheer–how fitting, right! =)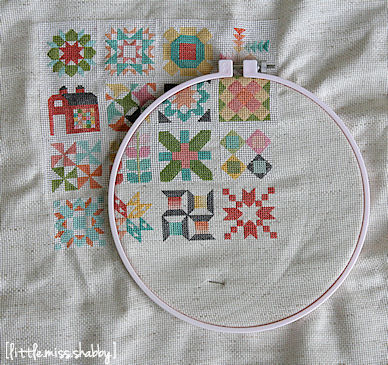 I think it adds just the right amount of punch down there in the right hand corner. =0)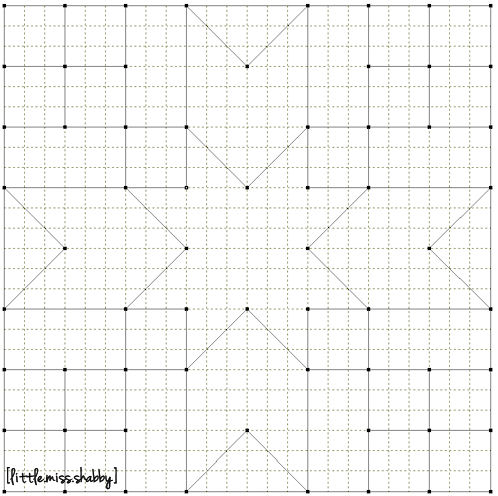 Quilty Stitches Block 16 PDF Pattern
The coral color is DMC #351.
Well done if you have managed to keep up for the whole sampler!–If not, or if you are just starting the sampler or somewhere midway through, you can find all of the links at the top of the screen under "Quilty Stitches".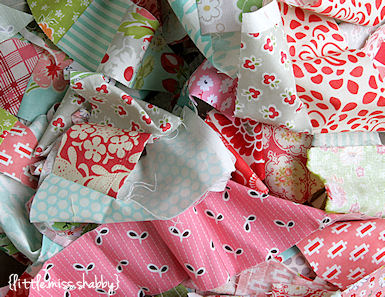 I also wanted to announce the winner of my giveaway scraps winner: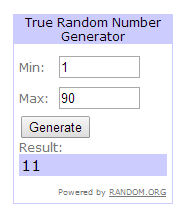 The winner is comment #11:

Emma, congrats!, I've sent you an email. =)
I hope everyone has a great Monday!  I know some of you are sending little ones off to school this week.  Chloe will be starting 4th grade on Wednesday and Elonie starts Kindergarten on Friday.  It'll be so strange to have them both in school!–I'm thankful to spend a couple days with them yet this week before our summer is over!