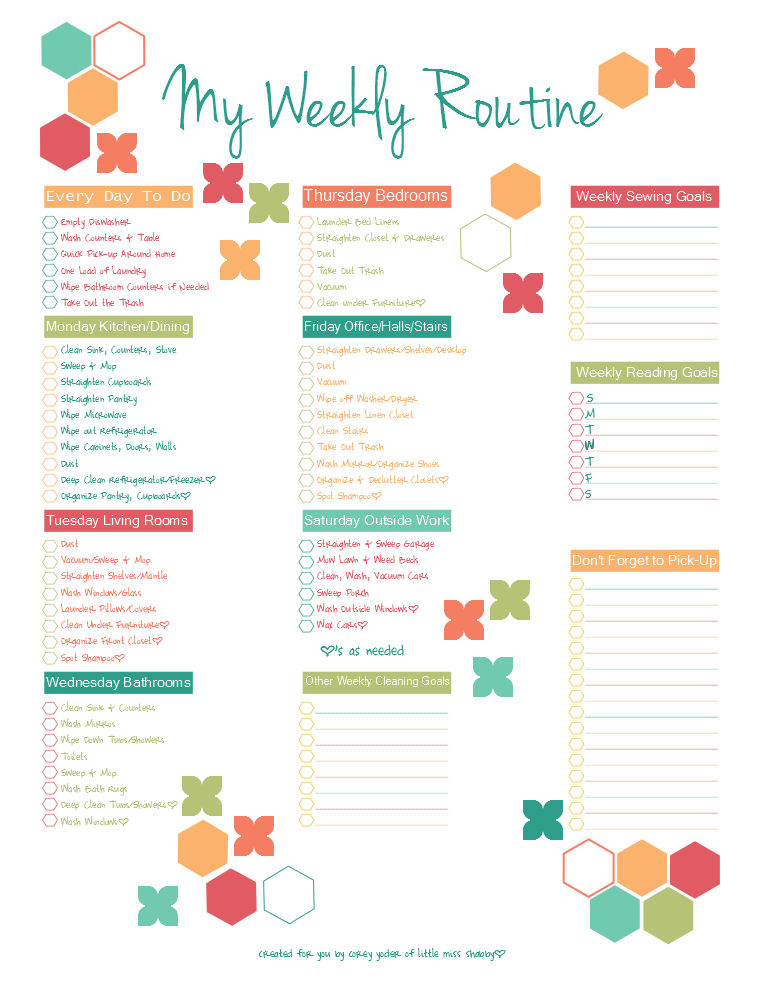 Happy Friday everyone!  Sad, as I am about summer coming to an end and the kidders heading back to school (Elonie starts Kindergarten this year!), I know that it's a good time for me to get back into a regular routine.  It is very easy for me to get off task if I don't have a list of things I know I need to get done.
Last year, I ran across this cleaning printable which works very well for helping me complete what I need to each week.  As I have been working on sewing goals as well as other goals, I decided I wanted a printable that combined everything into one tidy place.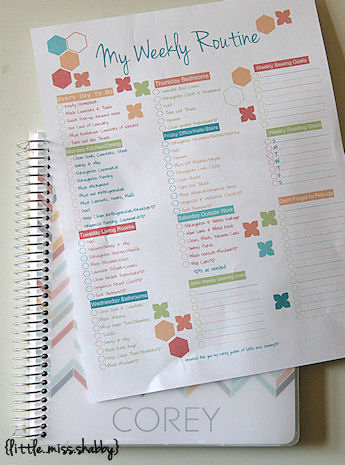 I came up with this cute little printable–goodness knows a cleaning checklist needs to be cute! =)  It combines all of my weekly cleaning goals, space for my sewing goals, reading goals, misc. goals, and a don't forget to pick-up section(for grocery items, not kids 😉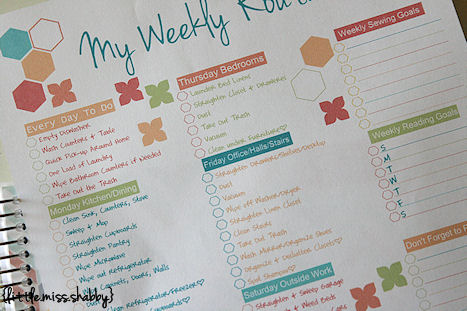 I thought some of you might enjoy a cute printable checklist of your own, so here it is in PDF for you to print off yourself if you'd like:
Enjoy!