WIP Wednesday Progress Report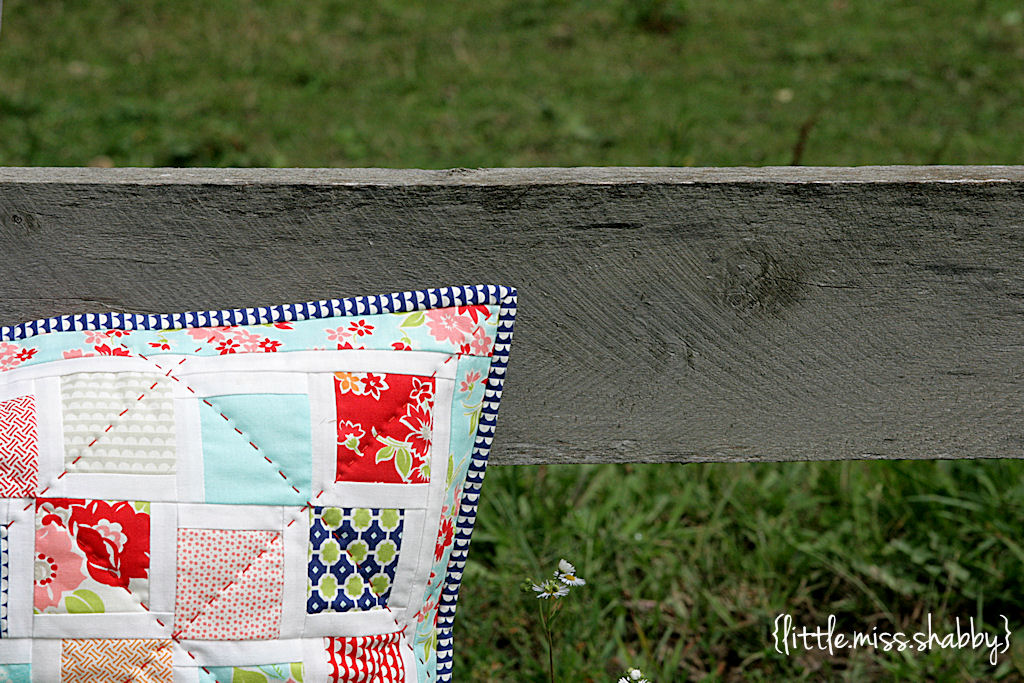 Well–I made some progress on my WIP goals this past week.  First off, let me start with my finishes.
My Moda Bake Shop project, check!, finished–sneak peek up above & the tutorial will be posted on MBS this week!–You won't have to wait long to see the finished project.  I'll be sure to let you know when it's up over there. =)
If you remember, my Sew Together Bag looked like this last week: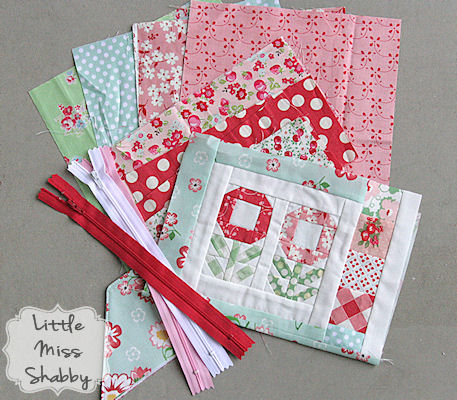 Check!–Finished: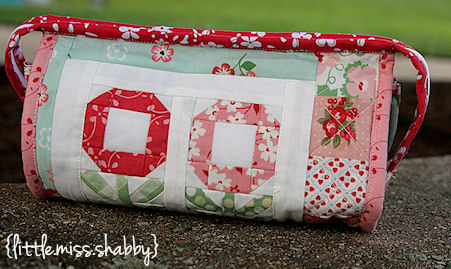 I used my Mini Posies block tutorial for the little pieced posies--tutorial here.  If I were to piece these again for this bag, I would move them up and forgo that little fabric border at the very top.  That would center them better on the bag.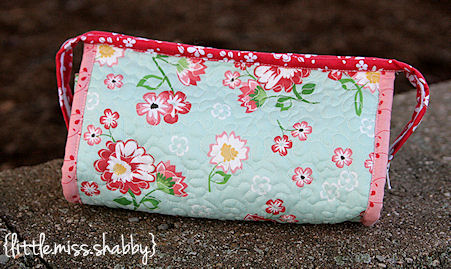 The back of the bag uses my fabric–exciting! =)  I stippled the back and did a little bit of straight line machine quilting on the front of the bag.
The inside of these bags is always the coolest part.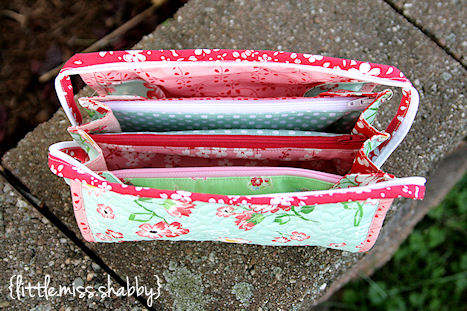 This was my first time sewing zippers–not sure why I held off for so long–not really any more difficult than sewing a straight line. =)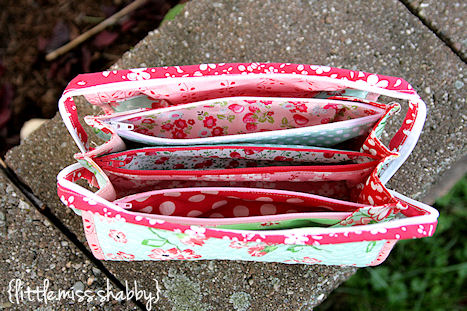 I'm not gonna lie, this bag did kick my butt a little bit.  I managed to cut all of the pocket lining pieces 1″ too small–which I didn't realize until after sewing in all of the zippers and side panels.  At that point in time, there was no way I was going to rip everything apart, recut, and resew.  So, I went with it and adjusted sizes as I went along.  I broke 3 sewing machine needles (I think I can say that I don't even break one a year–so to break 3 in one day over the course of a couple hours was quite extreme).  One even broke while I was sewing just two layers of fabric together–no pins in sight or anything heavy to push through–I think my machine was just over it.  My walking foot rebelled as well–totally quit working.  So, I'm very glad to have a finish on this one.
If you want to try a Sew Together bag for yourself you can find the pattern over on Craftsy.  And once you have purchased the pattern, you can follow along with The Quilt Barn's excellent set of Sew Together Bag tutorials–Heather walks you through sewing this bag together.  The cute factor of this bag makes it all worthwhile!
And now, my Metro Rings, not quite finish–here it was last week: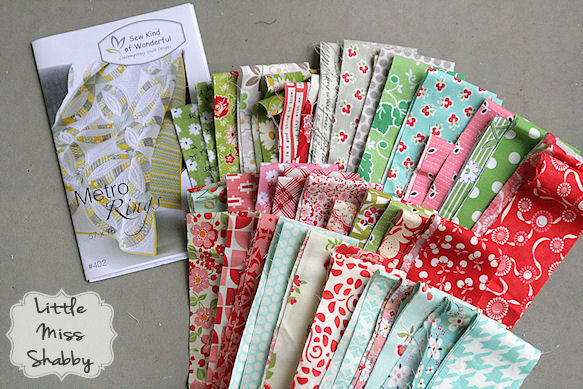 I made a lot of progress over the last week but couldn't quite get it finished.  All of the blocks are almost finished: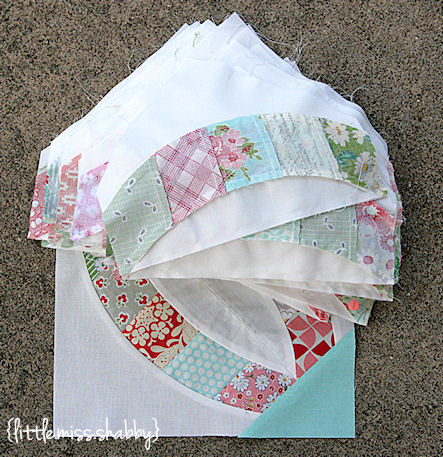 The one on the bottom is finished and all of the other 47 blocks stacked on top need the aqua triangles added and then trimmed up.  After that they are ready to be sewn into the quilt top.
By next Wednesday, these are my goals:
-Finish the Metro Rings Quilt
-Complete the next Quilty Stitches Block(this actually needs done by Sunday)
-And finally turn these blocks into a quilt top.  This one is going to be so amazing when it is finally finished!: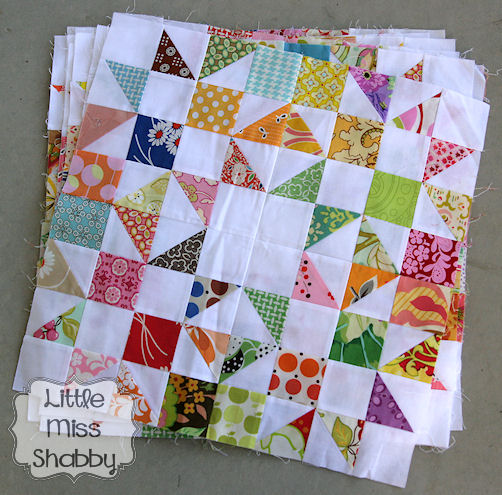 Here's hoping for a productive week!