Quilty Stitches Block 9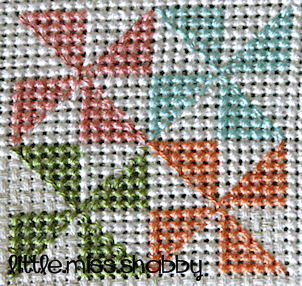 I spent this morning stitching so that I could post 2 Quilty Stitches blocks this weekend(the one after this will be up on Monday) for you all. =)  I know some of you may have some weekend outings or camping trips or even just some down time & some extra stitching time might be in order.
I thought our little sampler needed a pinwheel block–I don't know any quilter who can say that they have never made a pinwheel quilt block.  It's pretty much a staple block in a quilter's quilt block repertoire.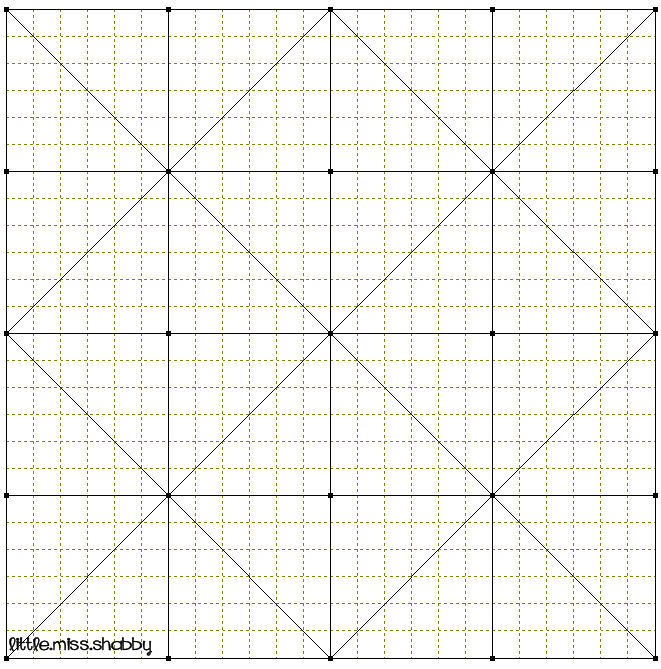 For my Pinwheel Block, I used:
Sullivan's 45076 (coral)
Sullivan's 45105 (green)
DMC 964 (aqua)
Sullivan's 45169 (peach)
And here's how we're looking so far!–that cute little petal block will be up Monday.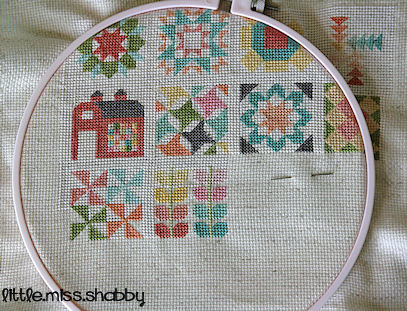 Hope all of you enjoy your 3 day Memorial Day weekend if you are lucky enough to have one!–and that you get a lot of great stitching and sewing or gardening and spending time with family(if you are like me). =)
Bonnie & Camille Fabric Swap Update
Wow!–I was excited about all the interest in this swap. =)  I'll definitely go ahead with it–and I plan to get all of the swap details and signups posted next week so keep an eye out for it if you were interested in joining in.  It looks like it will fill up quickly(a 2nd round may be in order).