Quilty Stitches Block 7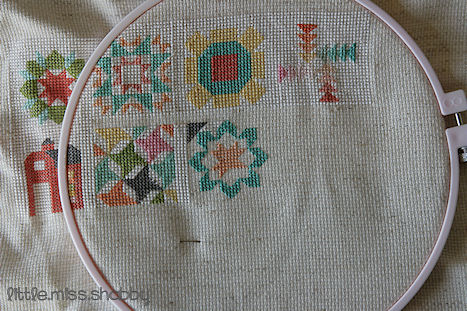 This week's Quilty Stitches block is a variation of the Lone Star of Paradise Block–an old traditional block you've probably seen popping up in a lot of places recently:
 You may be familiar with this block from Camille's super cute "Fireworks" quilt pattern which uses a variation of this block as well.
This time of year with quilt market just around the corner is always so busy for me so I don't have a quite completed block to share with you but mine is almost done!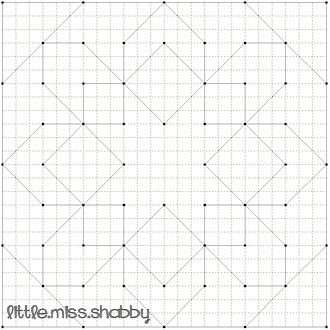 For my block I am using Sullivan's 45422 for the light orange, DMC 958 for the aqua, and Sullivan's 45121 for the grey.  And of course filling in everything else with white.
I have a couple Quilt Market quilts that I'm working on this week so hopefully I'll get a bit of time in to work on my stitching!