Quilty Stitches Block 4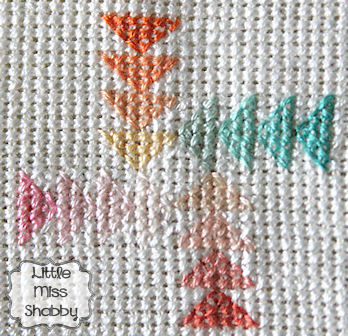 Just a quick post today to share Quilty Stitches Block #4.  I've been away all weekend and my house is in dire need of attention!
This block is a fun take on a flying geese block which I'm sure you are familiar with. =)
The colors I used:
Orange Row(Dk. to Lt.): DMC 721, Sullivans 45169, Sullivans 45422, Sullivans 45453
Aqua Row(Dk. to Lt.): DMC 958, Sullivans 45293, Sullivans 45313, Sullivans 45113
Coral Row(Dk. to Lt.): DMC 351, Sullivans 45076, Sullivans 45077, Sullivans 45283
Pink Row(Dk. to Lt.): Sullivans 45338, Sullivans 45297, Sullivans 45220, Sullivans 45221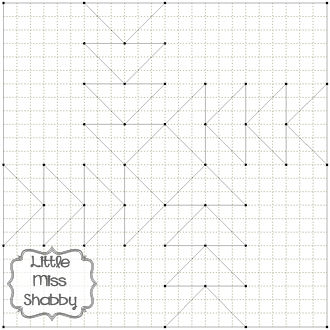 Quilty Stitches Block 4 PDF Coloring Diagram
And the last 3 blocks altogether: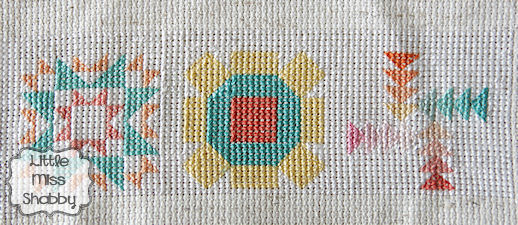 I hope you are enjoying stitching along!
If you have just stumbled onto this stitch along, it's not too late to join in!  You can find all of the Quilty Stitches posts at the top of my blog under the "Quilty Stitches" tab.  We have been sharing our progress on flickr in the LMS group (there are some amazing blocks on flickr–check them out!)as well as on IG using #quiltystitches (again, some great blocks here as well!).