Let's Talk Applique + Giveaway!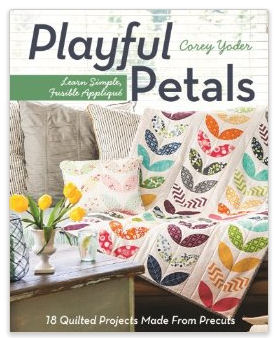 I haven't talked about my book a lot because, quite frankly, it makes me nervous to do so! =)  This was the last way I thought I might feel when at long last it is available to purchase.
I remember when I started the writing process, Chloe was starting 2nd grade, and I knew she would be almost done with 3rd grade when I would finally have a copy in my hands.  And now it's here…and I didn't realize I would feel anything other than excitement.  I didn't realize how much I would feel like I am totally putting myself out there–makes me nervous! =)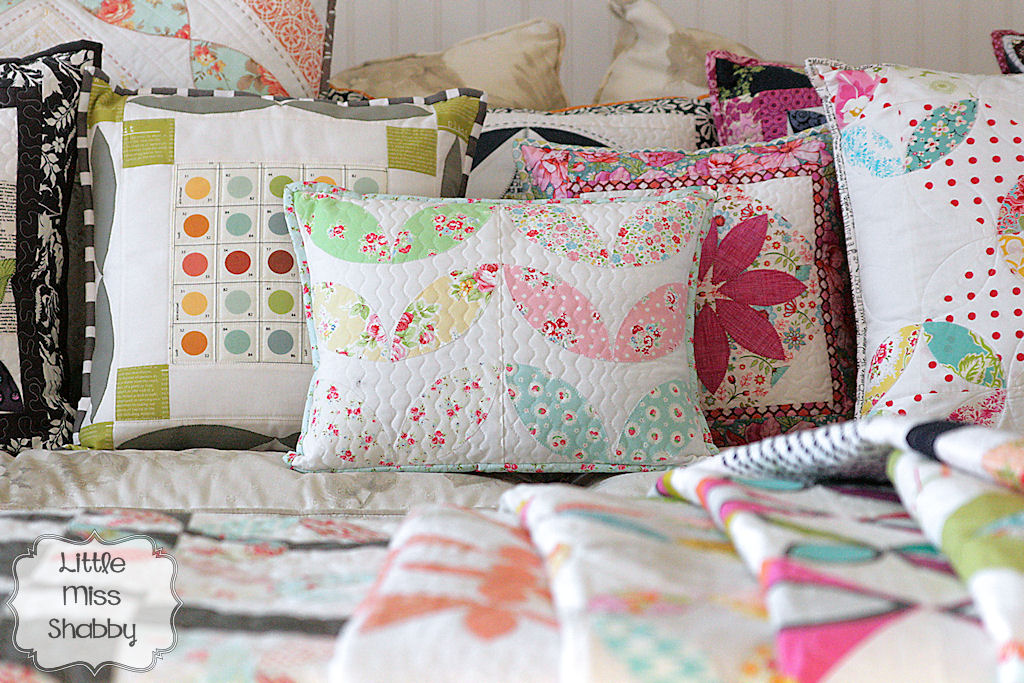 Today, I thought I might share a bit about what led me to write a book about applique.
When I began making quilts about 15 years ago, I was drawn to applique right from the start.  This is the 2nd pieced quilt I made(the first was a ragtime quilt).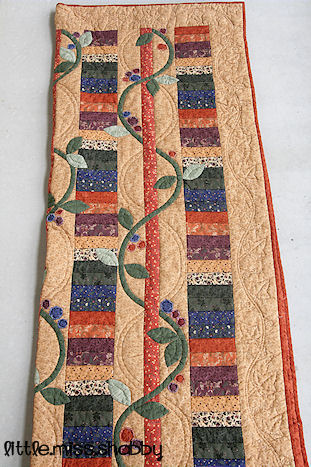 My fabric choices sure have changed! =)  I continued making quilts for several years often incorporating applique into them.  When my oldest daughter Chloe came along, I veered off into appliqued clothing for a number of years when I started my children's clothing business, Little Miss Shabby.
I started with simple applique pieces but quickly realized that I enjoyed designing more complex designs and custom pieces.
My custom work varied a lot–I did a lot of pieces for clients traveling to Disney who wanted something special for their daughter.  I think it's important to note that these are not done using an embroidery machine!–They are all appliqued on my little old Bernina.  I drew up the design, hand cut all of the pieces, fused them into place and satin stitched around them using a tight zigzag stitch and then hand painted the faces.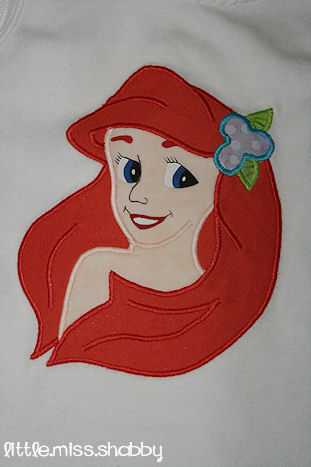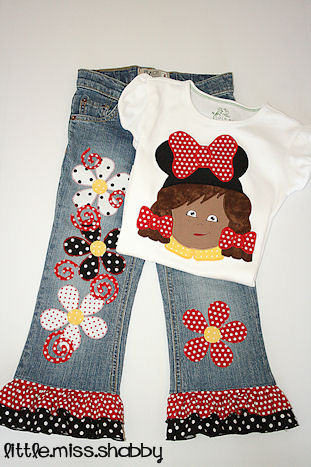 Sometimes a client would want a special character they were unable to find elsewhere: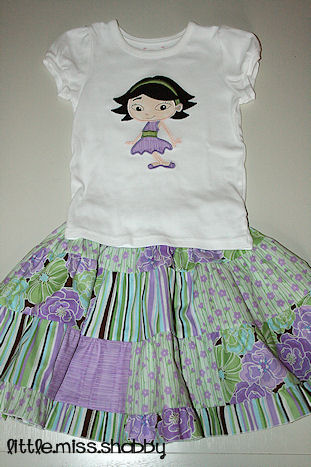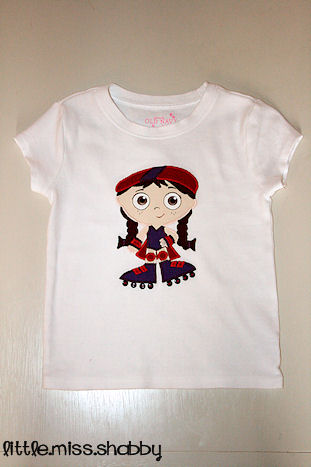 Or sometimes, something for a themed event.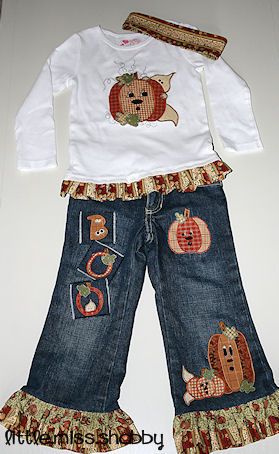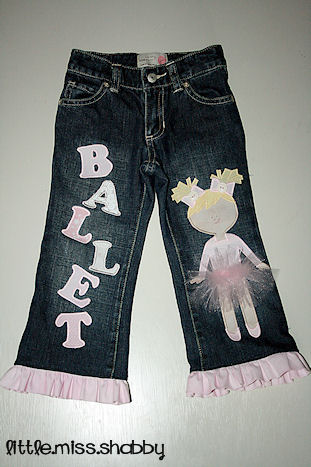 As much as I loved designing all sorts of custom clothing for my clients, the workload was a little bit intense at times and I stepped back from the business when my daughter Elonie was born.
At that time I realized that I hadn't made a quilt for several years, and thought this would be a great project to keep me busy during those rare down times between keeping a home and caring for a 3 year old and a newborn.
I soon found out that my love of designing had me wanting to try my hand at designing quilts and pillows–often featuring applique.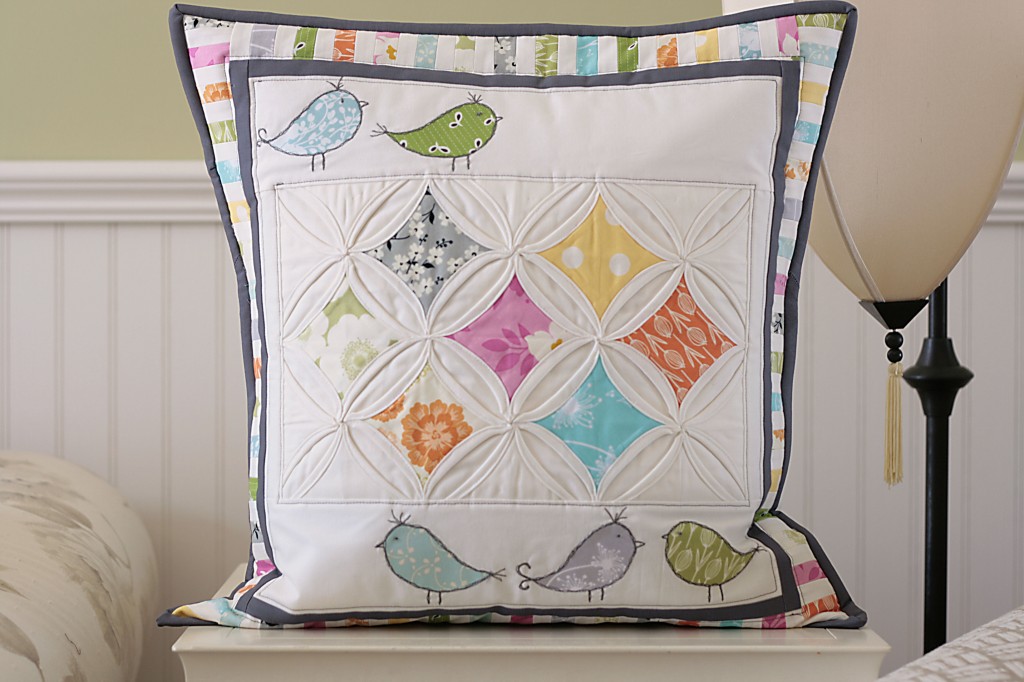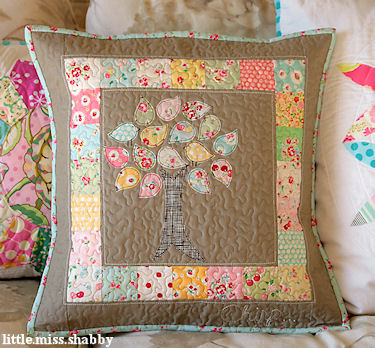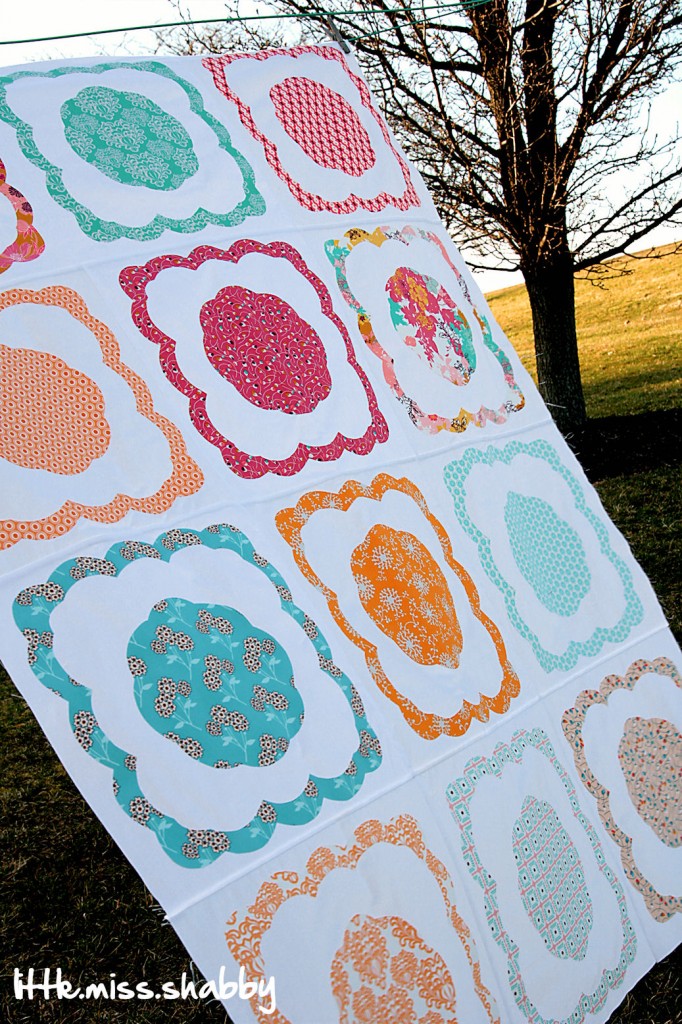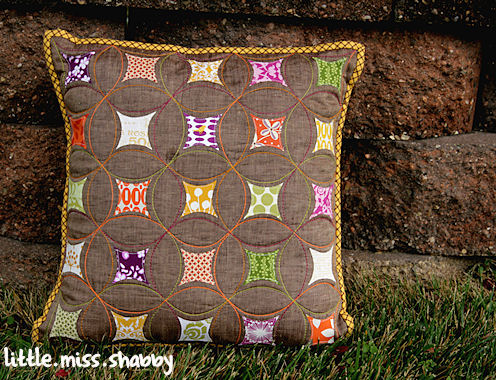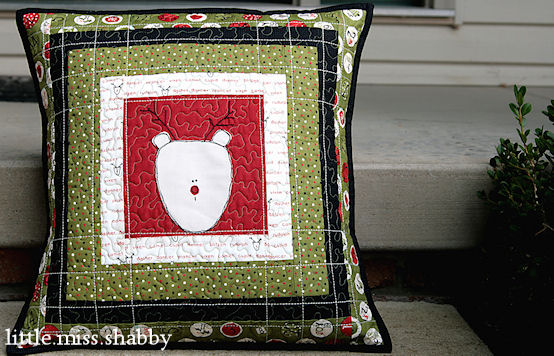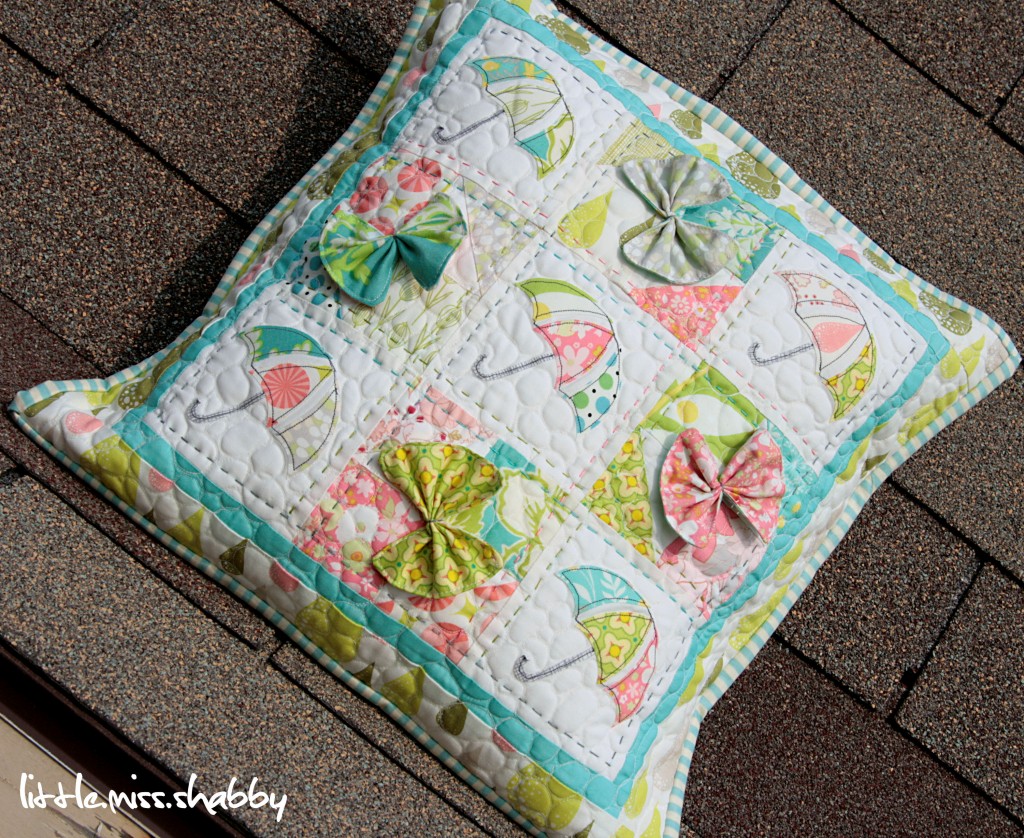 Over the many years the one thing that I hear most often in regard to applique is "Applique!–Oh I could never do that!–it's too hard."  And I am always surprised by how many people are so intimidated by it!
So, I wanted to create a book that would give anyone the skills to start to applique with success.
One of the intimidating things about applique are all the different terms:  fusible web, raw edge, needle turn, freezer paper, add a seam allowance, reverse templates.  How does one begin to sift thru all the information?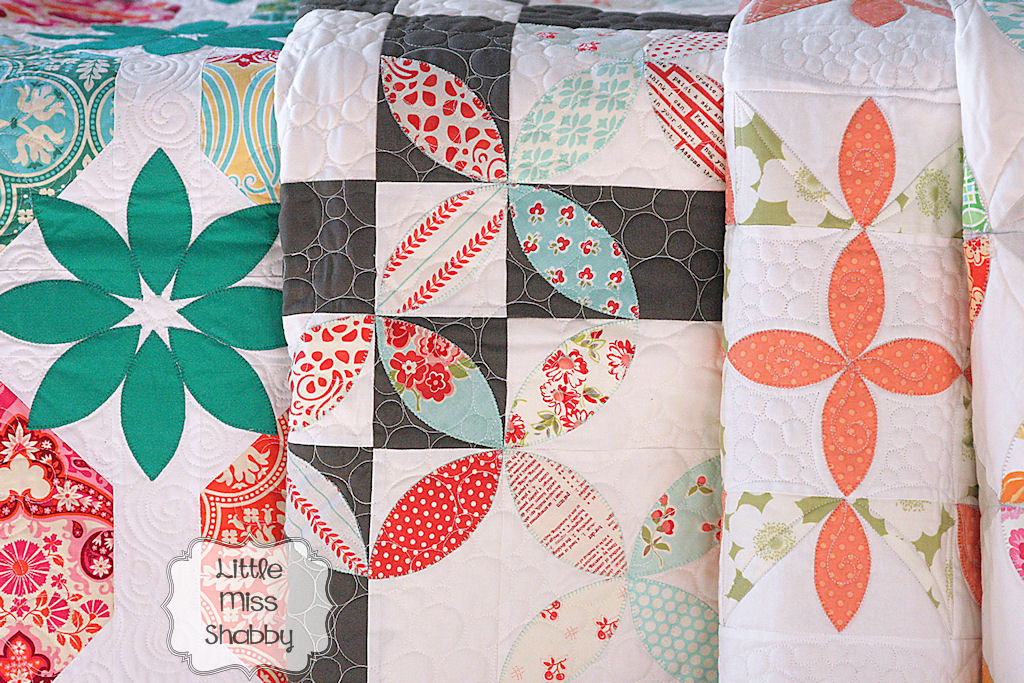 Playful Petals focuses on just one shape and one type of applique.  It's the quickest and most simple form of applique.
The book includes 9 quilts and 9 pillows.  Each quilt has an accompanying pillow made using the same block as the quilt.  That way you can try out and master the applique on a small project before jumping in to making a larger quilt.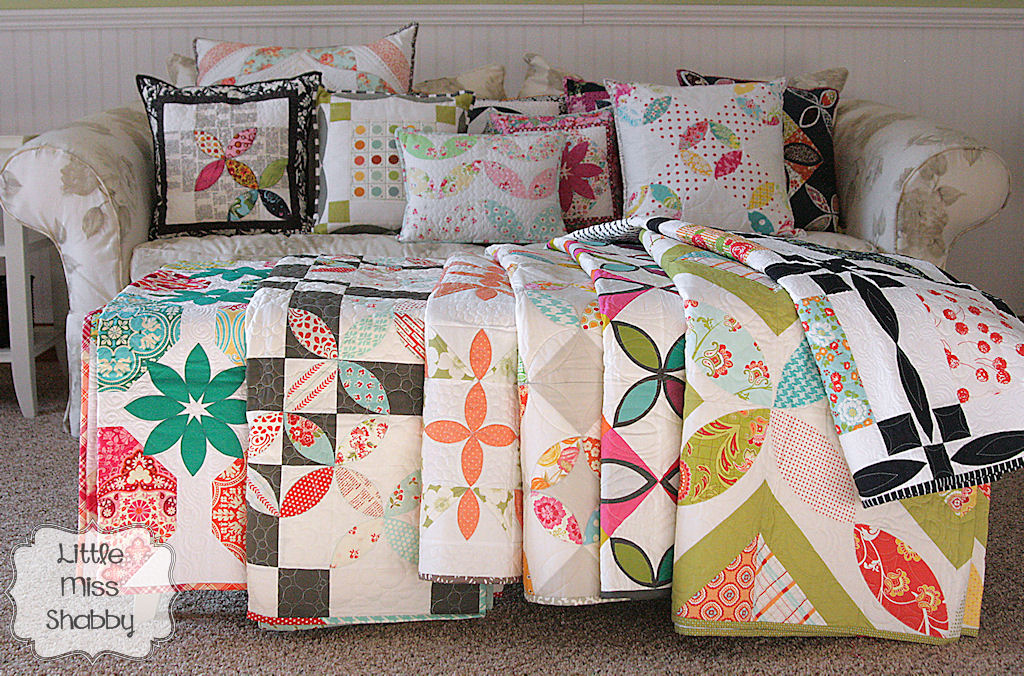 I love how the book turned out.  I think it's a wonderful introduction to applique but it also includes a lot of great information for anyone wanting to improve on their applique skills.  The Stash imprint of C&T Publishing always does a wonderful job of photographing for the book and I especially love the eye candy!
And now onto the giveaway!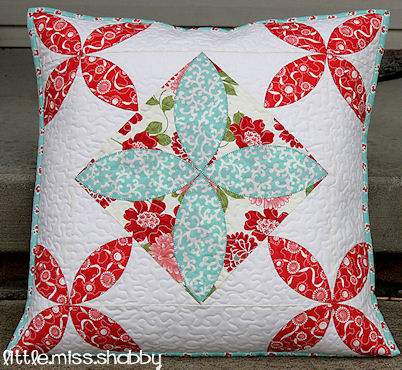 During my book proposal process, I had to make a couple samples of my proposed projects and submit them.  This little pillow was in my initial proposal but I ended up changing the design a bit for my book.
So, I am giving away the pillow cover as well as a copy of Playful Petals to one of you! =)  You'll have the opportunity for 4 entries into my giveaway.
Leave me a comment with your thoughts on applique for one entry.
If you follow me on facebook, leave me a comment below letting me know for a 2nd entry.
If you follow me on instagram, @lmshabby,  leave me a comment below letting me know for a 3rd entry.
If you follow me via bloglovin' or email subscription leave me a comment below letting me know for a 4th entry.
I'll draw a winner sometime next week!
Comments are now Closed!
Playful Petals is now shipping to your quilt shops, and is available for pre-order on Amazon here, and is available for shipment right away from Fat Quarter Shop.