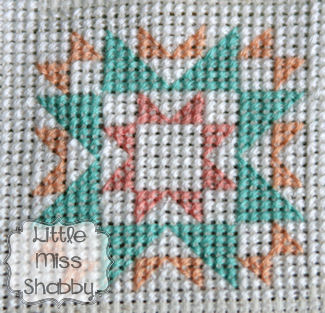 I am so excited to have so many of you following along with my Quilty Stitches Cross Stitch Sampler!–I'm glad all of you are just as excited as I am about doing a little winter stitching. =)
 Today, we are moving onto Block #2.  This quilt block is known by a few different names including: Odd Fellows Chain, Odd Fellow's March, Old Maid's Ramble, or San Diego.  It's a pretty cool quilt block–especially when you see it in a quilt layout as it creates a pretty neat secondary pattern.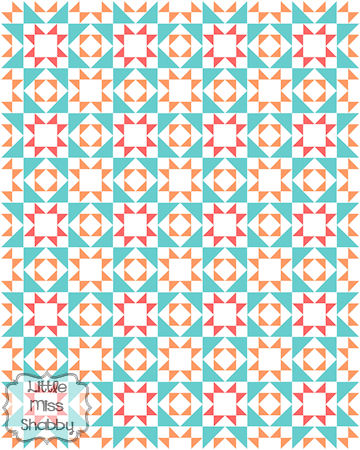 We will be stitching this block to the right of Block #1.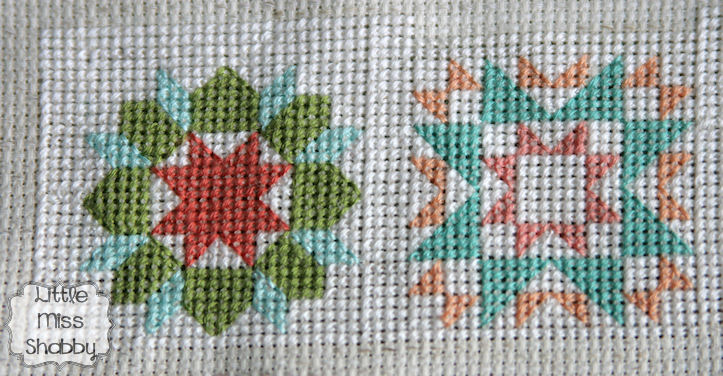 The colors I chose for my block were Sullivans 45076 (Lt. Coral), Sullivans 45293 (Aqua), Sullivans 45422 (Peach).  And here's your handy coloring diagram. =)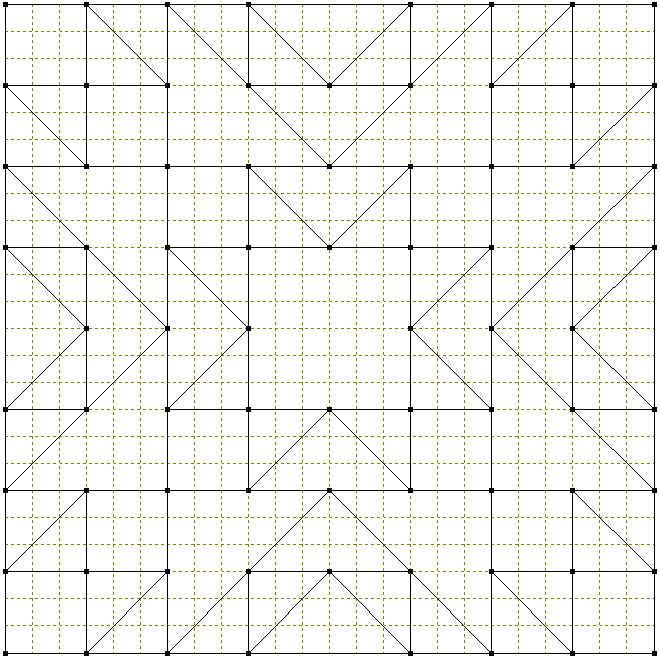 I love seeing all of these cute little cross stitch blocks popping up over on Instagram!–Remember to use #quiltystitches when you upload over there. =)  And as always I love seeing them in my flickr group!
Happy Stitching!