Gray Square Scramble Quilt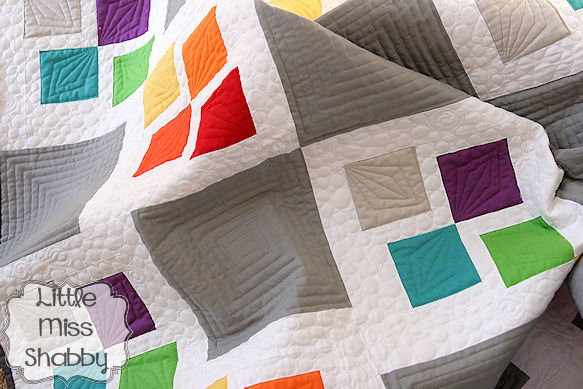 I have been trying for about 2 weeks to get a beautiful outdoor picture of my Gray Square Scramble quilt.  It has been traveling along with me, along with my camera everywhere I go in the hopes that I'll find a perfect spot to take a picture of this quilt to share with you.
The below zero temps, piles of snow everywhere, or way too bright sunlight have deterred me every time I was out and about.  Add that to the fact that we have all been under the weather and stuck inside.
Today, I have admitted defeat & have snapped some inside pictures to share with you. =)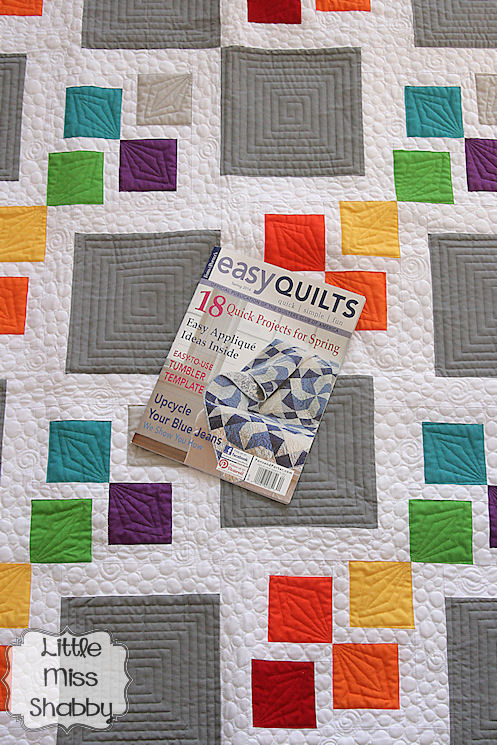 This is my Gray Square Scramble Quilt (54″ x 72″)–the pattern can be found in the Spring 2014 issue of Easy Quilts.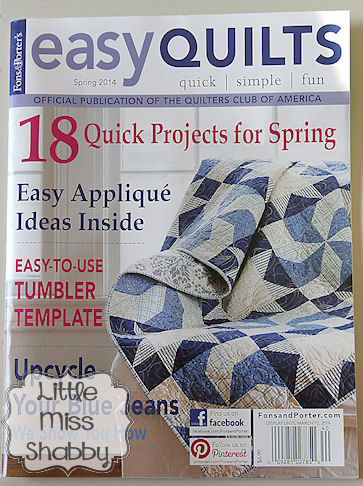 The solids are all from RJR's Cotton Supreme line of solids.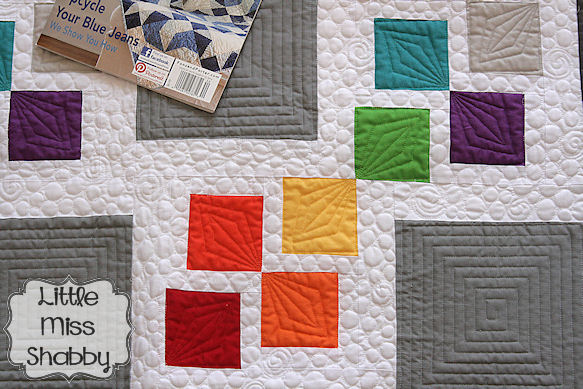 The quilting is done by the oh so talented Natalia Bonner–she rocked it as usual!
I did snag a picture from Fons & Porter's website to share with you so as to not leave you hanging, wishing for a full picture of the quilt!
The magazine is available to purchase now if you'd like to make one of your own!