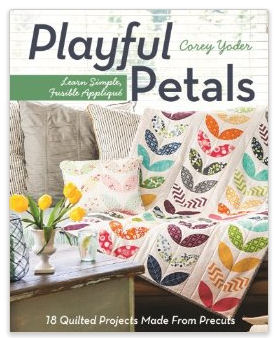 In case you missed my announcement yesterday on APQ Radio, I am so excited to finally be able to share with you about the project that I spent last fall and this past spring working on.  My book, Playful Petals, will be available in the spring and is already available for pre-order on Amazon.
The towering pile of quilts/pillows I shared yesterday are all projects which will be available in the book–9 quilts and 9 pillows.

I will be sharing a lot more about the projects in the book in the upcoming months–I can't wait to tell you more about it!