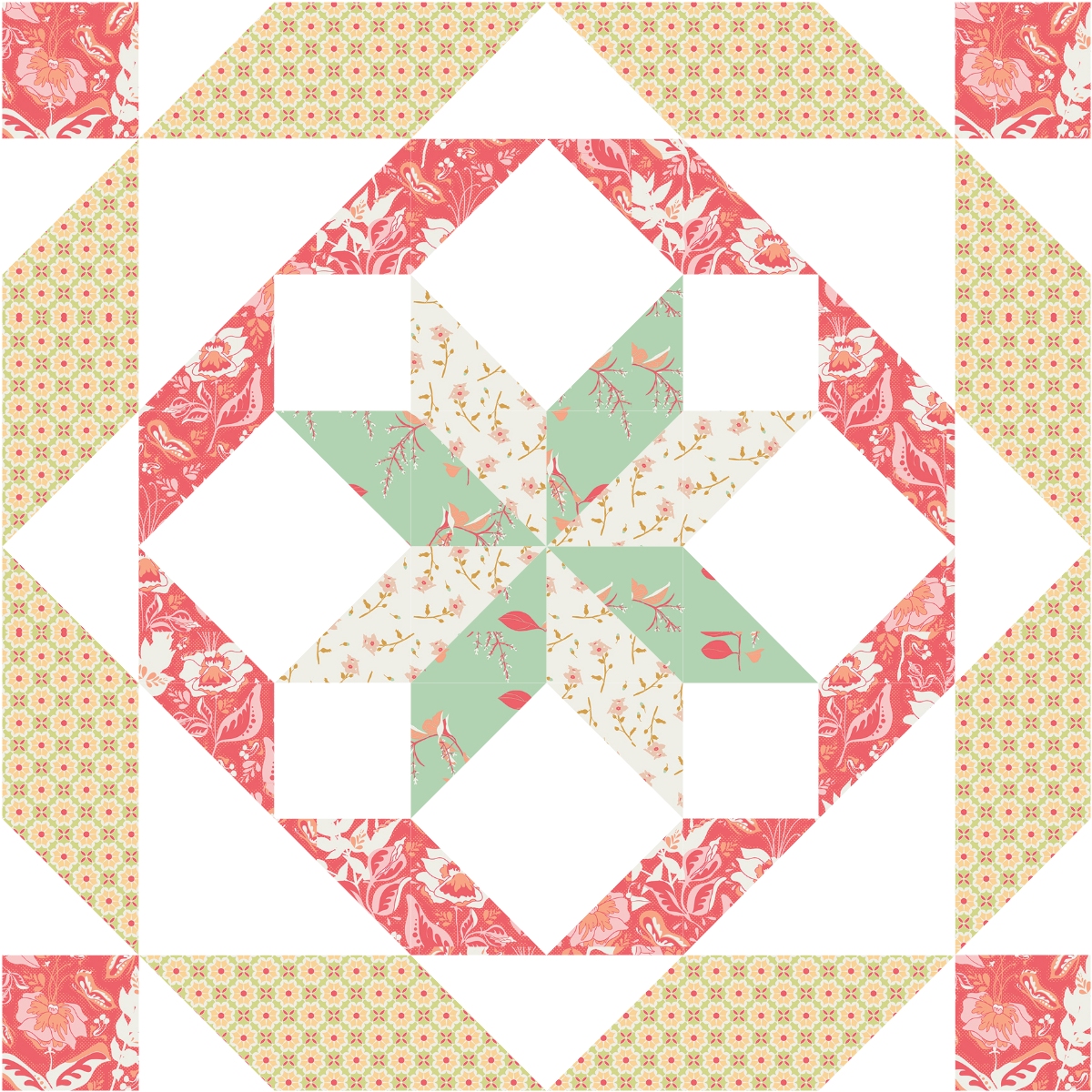 Today we are making the last block in our SuperSized Sampler series.  Next week I'll be sharing the finishing instructions for the sampler and then we'll be finished!  What a quick four weeks it has been–these big blocks are a lot of fun to make and come together so quickly!  I hope you have enjoyed making them with me.  There are some fun blocks popping up over in the flickr group–it's always fun to see these blocks in different colorways.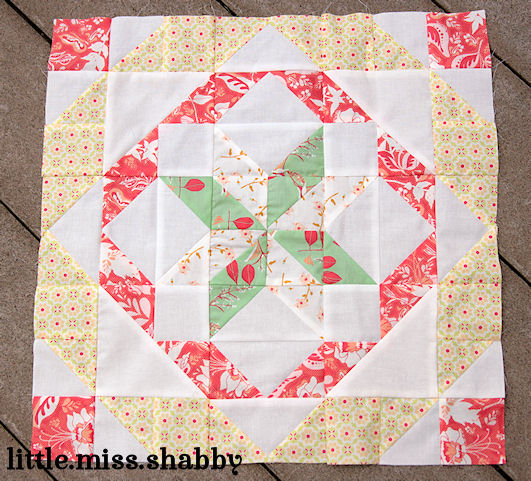 This weeks block is the 18″ version of the Star & Chains Block.  It's also known as the Rolling Star block or Ring Round the Star.  I've talked a bit about how the names of the star blocks that we are using are sometimes used interchangeably–these blocks are all quite similar in basic layout.  As I was researching this weeks block I came across this image at Sophie Junction blog.
The vintage quilt pictured was sold at a museum sale in 2007 and was sold under the name Rolling Star.  It's a great example of our quilt block from last week & shows how easily these quilt block names can be interchanged.
I also wanted to share a closeup picture of one of the blocks.  I've talked about how the original blocks would have been pieced–but here is a great example to show you exactly what I have been talking about(click the picture to see it larger).
It's so neat to see these quilts and blocks as they would have been made so many years ago!  I also think the offset sashing on this quilt is pretty stellar–it's such a great addition to this quilt.
Anyway, on to this weeks block pattern–Star & Chains.
18″ SuperSized Star and Chains Quilt Block PDF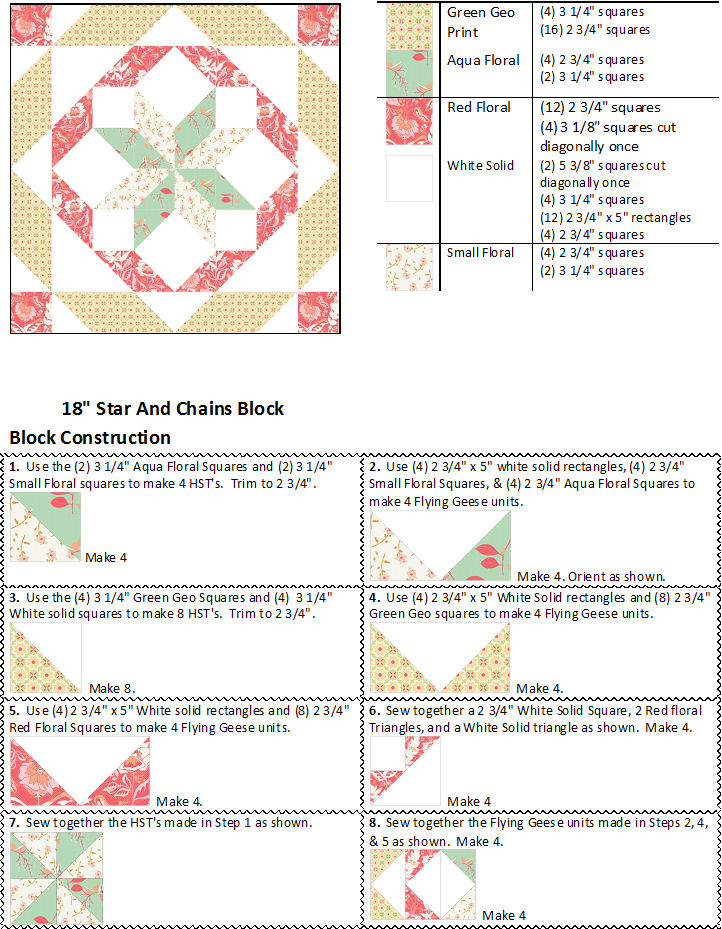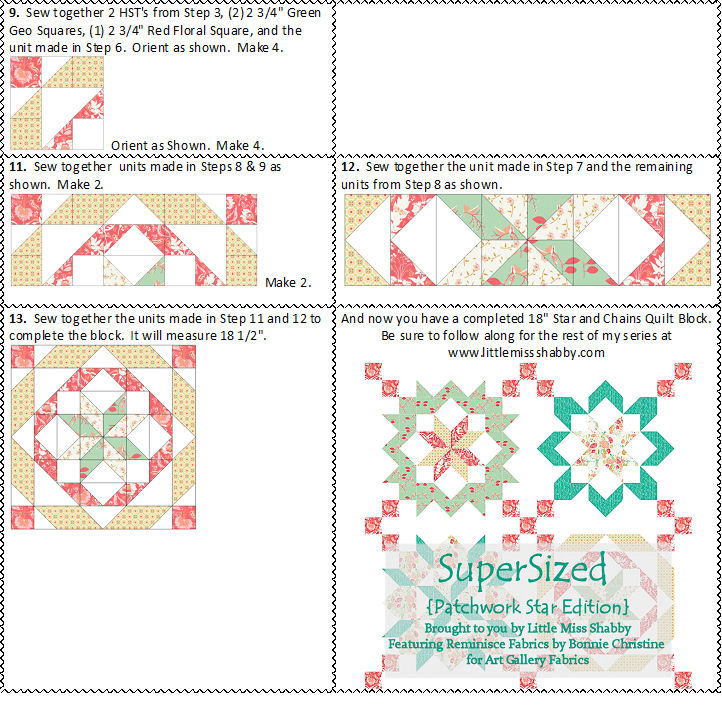 As always, if you are making these blocks I'd love if you'd share them in the flickr group!