Winter's Lane Fabric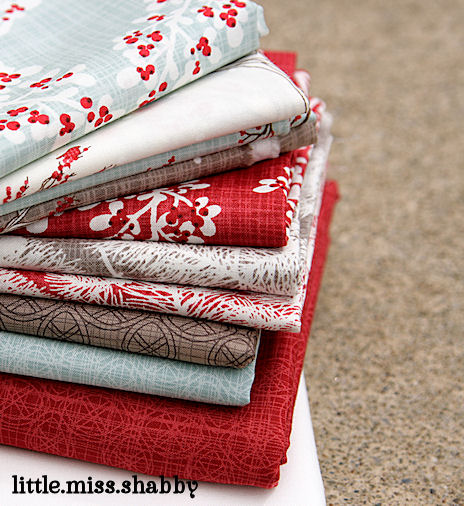 I have been just itching for a reason to purchase some Winter's Lane fabric.  My LQS got the complete collection in several weeks ago and the last 3 times I've been in I have ogled this fabric trying to figure out if I need it and what to make with it.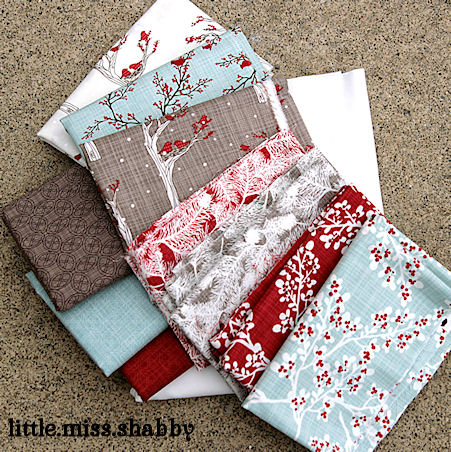 You might remember a couple weeks ago I mentioned this fabric in my Supersized intro. post.  I thought this would make a beautiful SuperSized sampler.  I almost convinced myself to purchase some then to make another sampler but then I thought that I really don't "need" two samplers.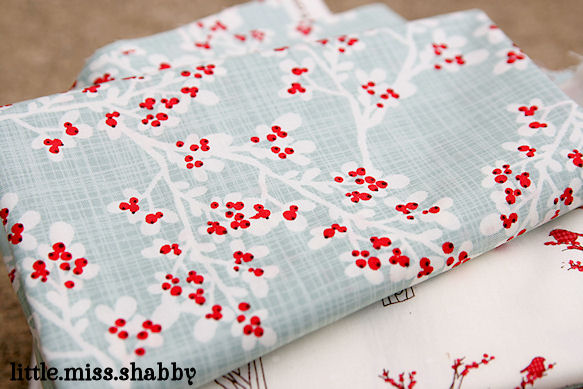 It was totally that aqua & red berry fabric that kept calling my name.  It's my favorite print from the whole line.  It's the perfect aqua-y, not too teal color.  Well, and of course the cute birdies.  Which incidentally are perfect with the aqua berries.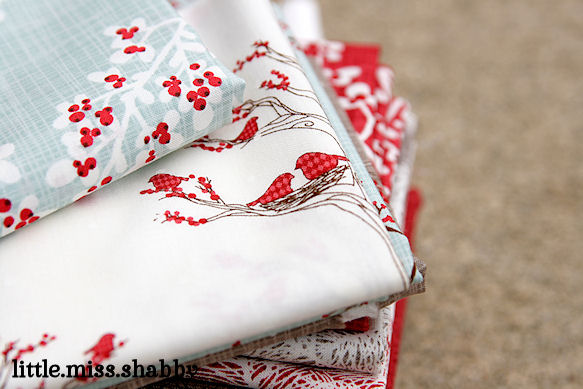 And, come in delightful colors.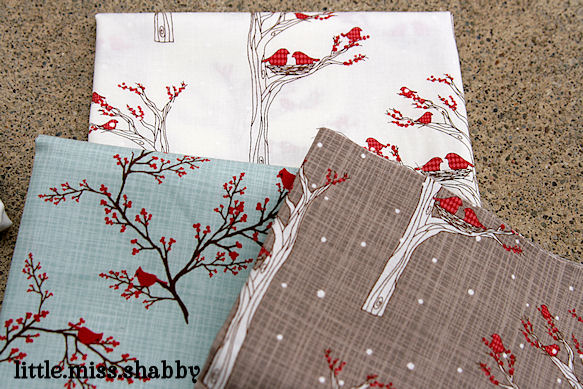 They are going to lend themselves very nicely to some fussy cutting.  I also really like that this line is a "Winter" line and not a Christmas line.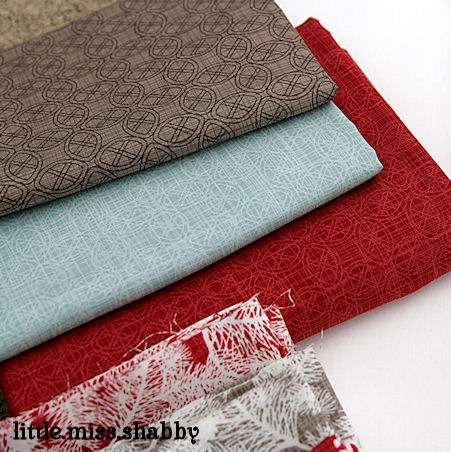 I have another pattern that I designed for RJR fabrics that I need to test and these fabrics will do just the trick.  I had planned to use fabrics from my stash–but new fabrics sounded a lot more exciting.  Plus, I had been searching for a reason to purchase them! =p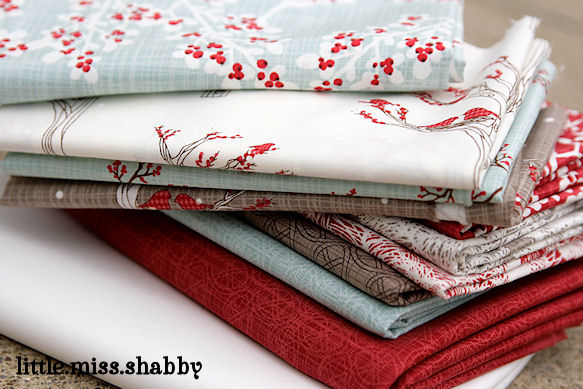 I am waiting on one fabric that my LQS already sold out of from this line.  It's just like the aqua berry print except in that fab taupe color.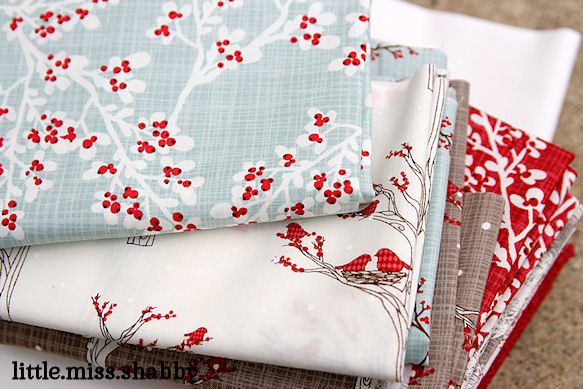 It should be here soon and then I am diving into these fabrics–actually I might have to start doing some cutting today. =)  I love when Moda gets new fabric designers!  This is Kate & Birdie's first line of fabric for Moda and they have another cute one coming out next month called Bluebird Park.  Actually you can purchase pre-cuts for Bluebird Park already.
Anything fancy you have your eye on these days?