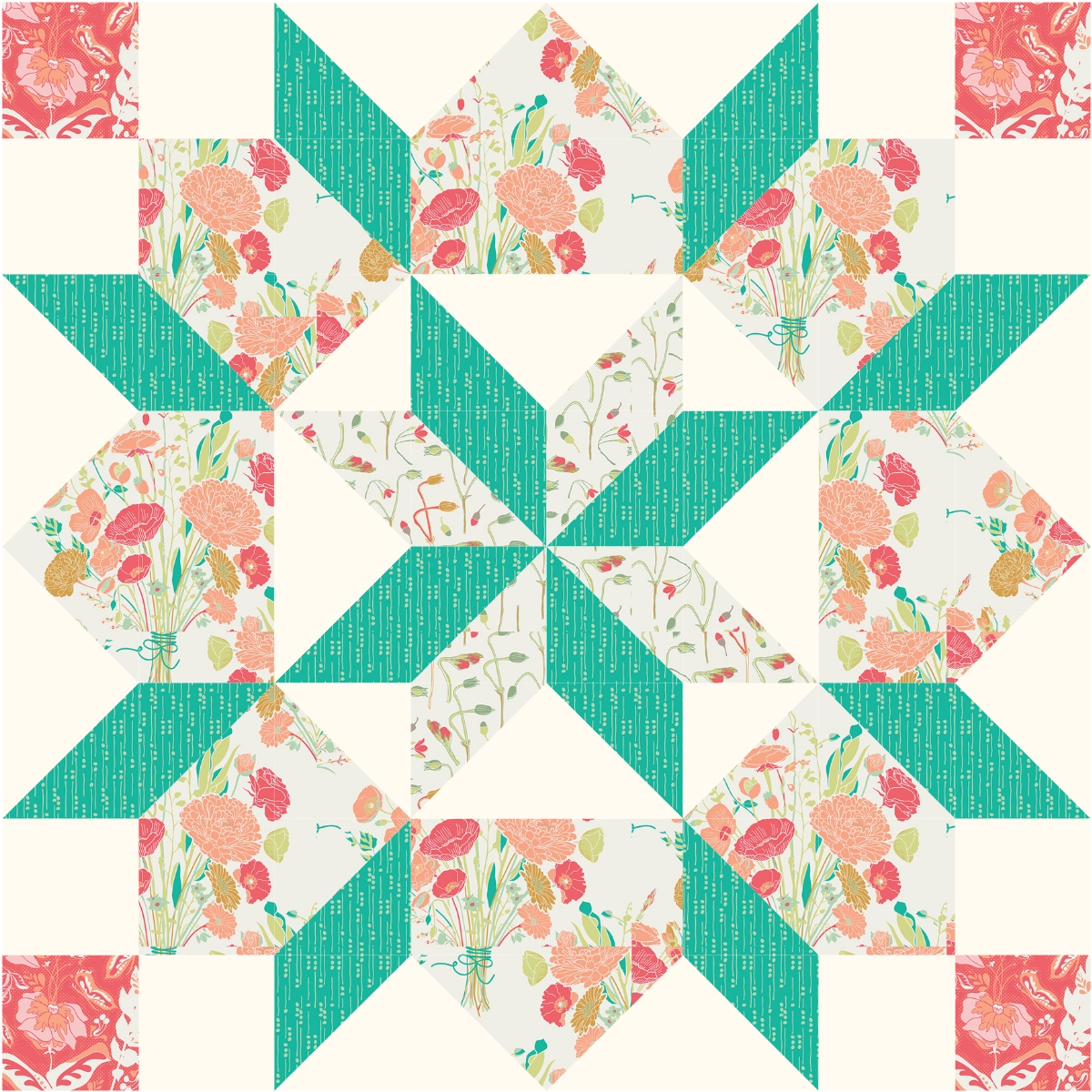 This weeks 18″ SuperSized block is the Star of Bethlehem block.  Many of you are probably familiar with this block as it recently became quite popular due to Camille Roskelley's "Swoon" quilt pattern which features  24″ Star of Bethlehem quilt blocks.
The Star of Bethlehem quilt block was originally published in the 1930′s and is also known as Christmas Memory Quilt, Jewels in a Frame, Rolling Star, Star of the Magi, & Winged Star.  The original block would have had corner triangles instead of the squares pictured in my version.  However, the corner squares work much better to tie all the blocks in the sampler together.  And, of course, like all of the other blocks in the SuperSized Sampler series, the original block would have been made using templates and inset seams/y-seams.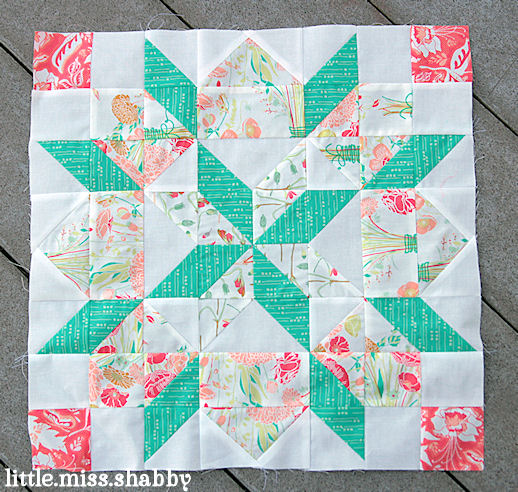 As you have been piecing these blocks you have probably noticed how similar in design they all are.  It really gives you a great idea how important fabric placement is within a block & how quickly it changes the overall look of a block!
18″ Star of Bethlehem Block PDF Instructions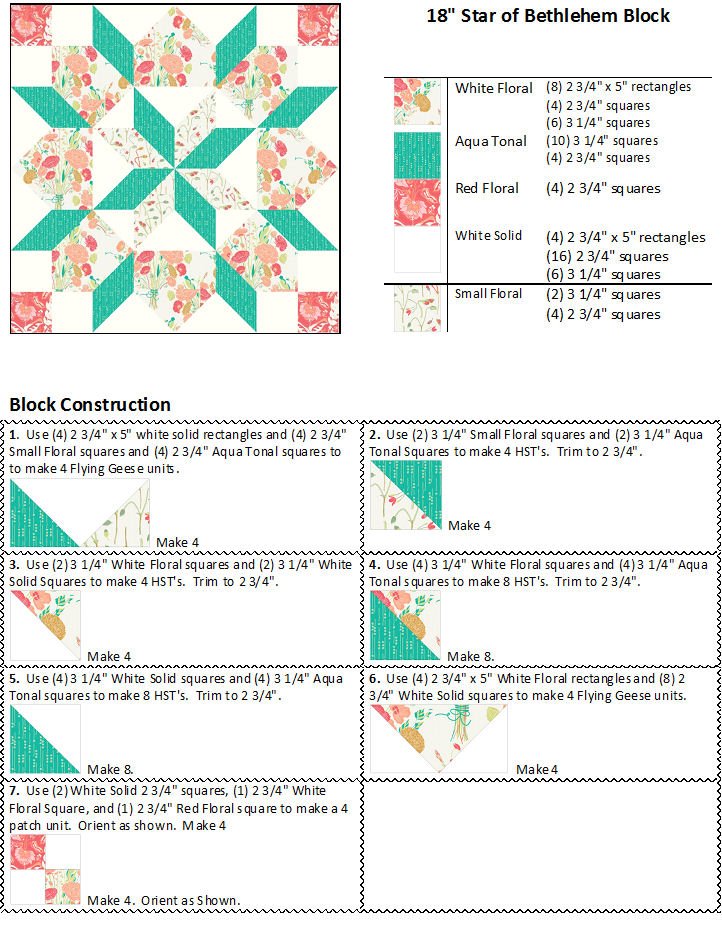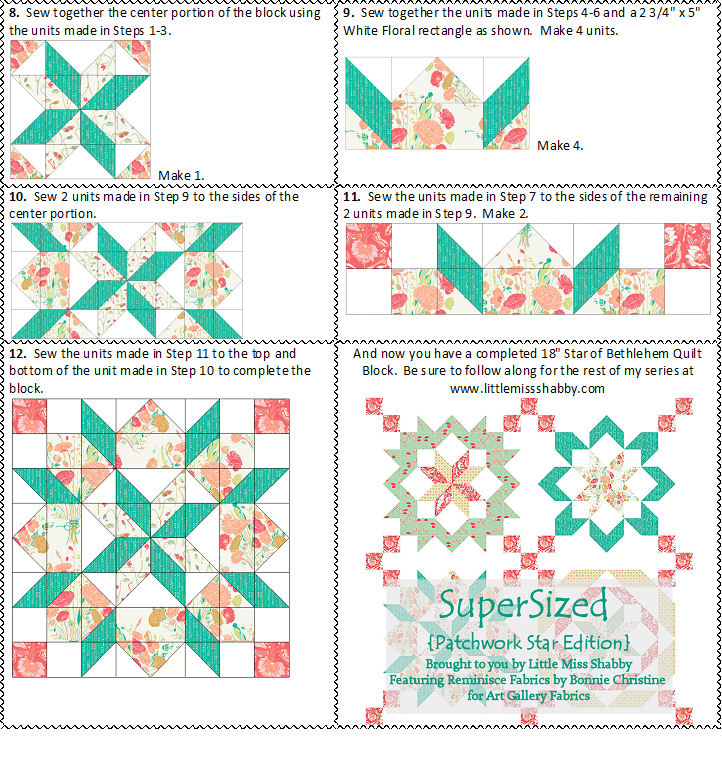 If you are following along and making your own SuperSized Star Sampler, I would love if you would share your blocks in our flickr group!