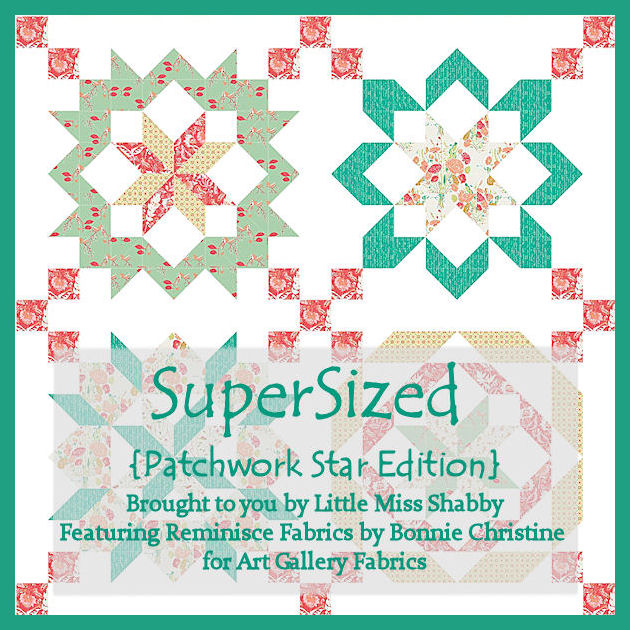 Yay!  I'm excited to bring you a fun block along.  This project has been stewing along for a bit now and I can't wait to share it with all of you.  For four weeks starting next Wednesday, I will be sharing a SuperSized (18″) block pattern of some old favorites.
There is a definite "bigger is better" trend taking place in the modern quilting world right now and I have been wanting to SuperSize these stars for quite awhile.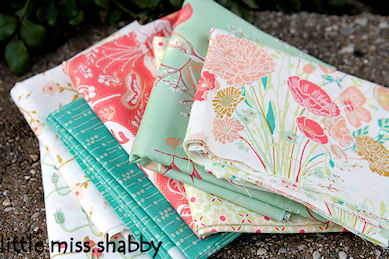 I will be using Reminisce by Bonnie Christine for Art Gallery Fabrics for my blocks.  Since purchasing these little lovelies I've been waiting for the right project and this is it.
We'll be kicking off next week with a block that has at least 10 different names–I'm calling it the Morning Star Block(that was my fave of all the names I've heard it called).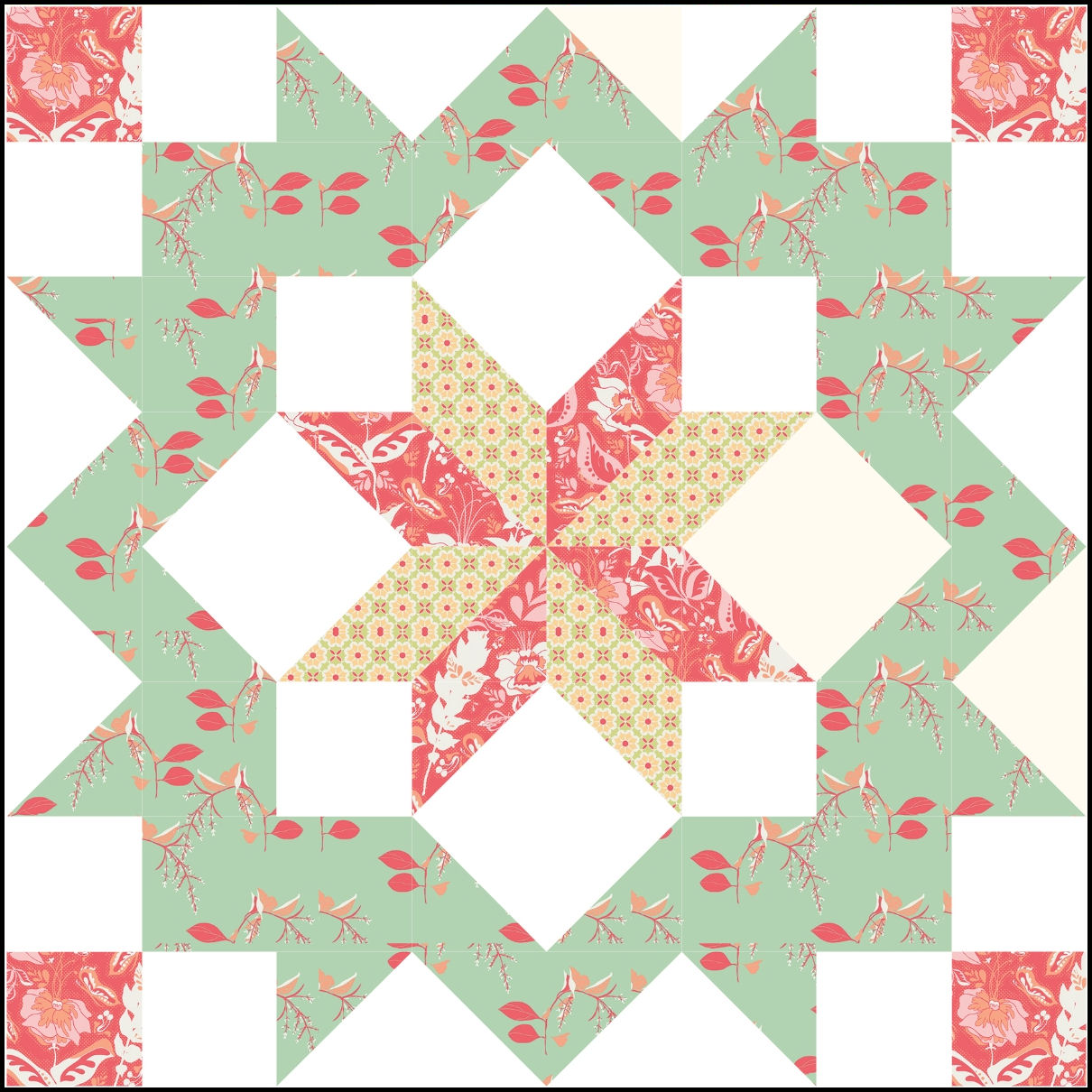 Each week the block pattern PDF will be available for you to print out.  I hope you all join in!  The completed Star Sampler will measure approx. 43″ x 43″.  This would also be a fantastic Christmas Project!  Look how pretty the Morning Star block is in Winter's Lane Fabric(this is my favorite Christmas line this year).  Ha!–I totally might convince myself to make a 2nd sampler in these colors. =)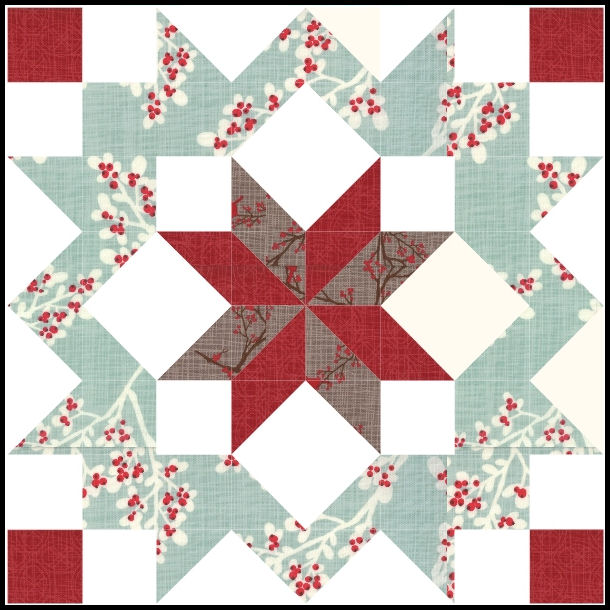 Fabric Requirements
1/2 yard of 7 print fabrics for pieced blocks, 1 1/2 yard white solid for block background and quilt sashing(Note: if you plan to sash the blocks in a different fabric than your block background then you will need 1 1/4 yard of fabric for the block background and 1/2 yard fabric for the sashing), 1/2 yard binding fabric, 2 7/8 yard backing fabric.
Hope to see you all back here next Wednesday!