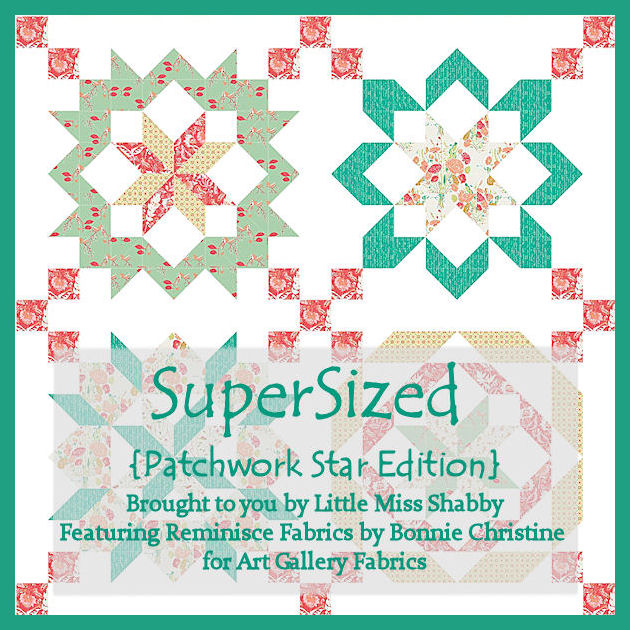 Welcome to Week #1 of the SuperSized Block Along!  For those of you just finding us, we are going to be making a SuperSized 4 block sampler using 18″ blocks.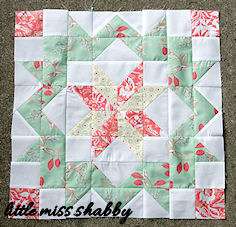 Today's block has been published under many names:  The Double Star, Circle Saw, Dutch Rose, Eccentric Star, Morning Star, Octagonal Star, Orphan Star, Star and Diamond, Star of the East, and Triple Star.  This block was originally published(in many publications) in the 1930′s.
The original block would have been a little bit trickier to piece as it would have been made using templates and plenty of inset seams and it would have finished at 12″. =)  I simplified the piecing on the block and at 18″ the many pieces aren't so teeny to work with.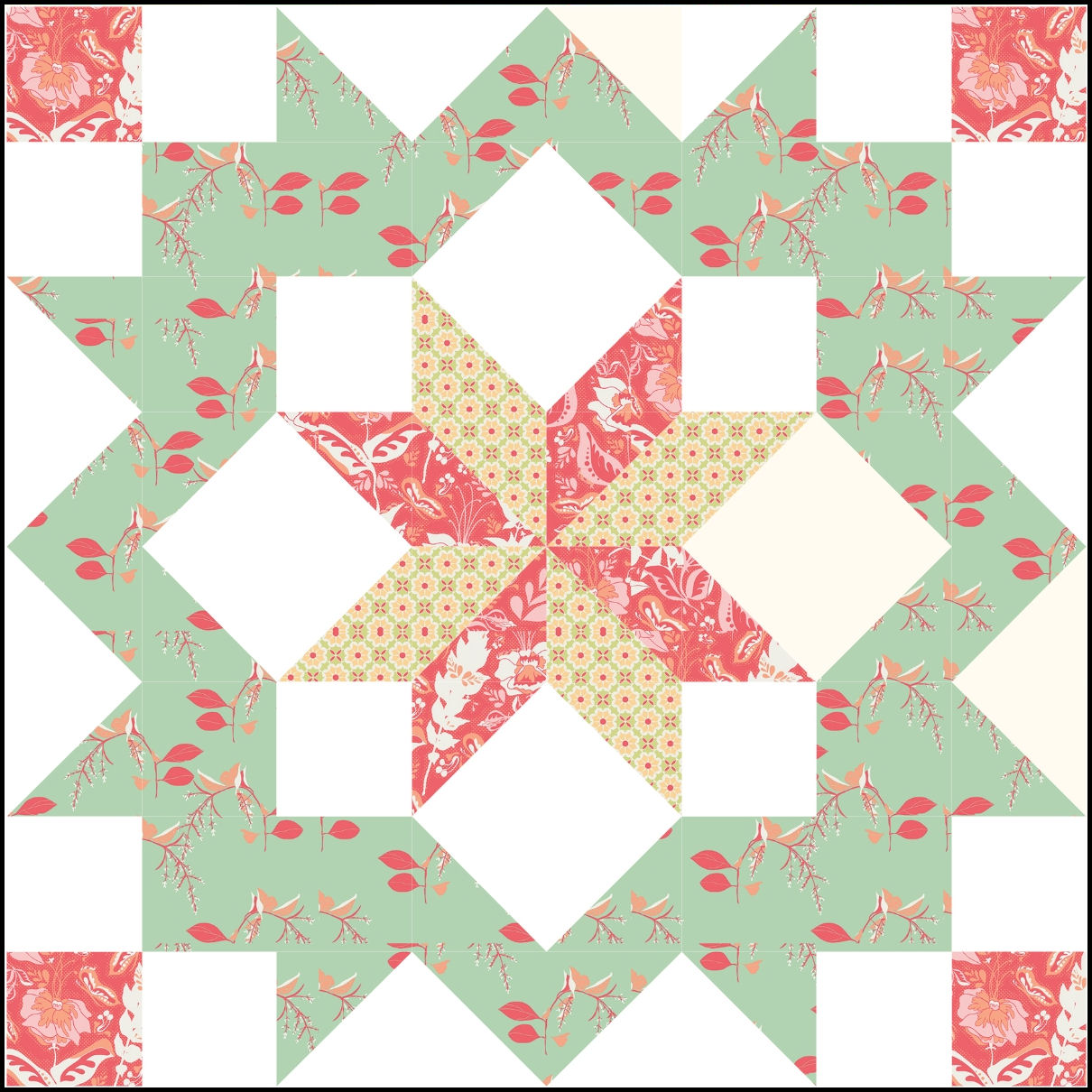 The Morning Star Quilt block is very similar to the Carpenter's Wheel Quilt block.  Both blocks have the same overall look but because of fabric placement within the blocks, require different piecing.   Below you'll find a handy PDF block pattern to complete the Morning Star Quilt Block–just click the link and you'll be ready to print it out.  Alternatively, I have also posted the complete block pattern below the PDF link if that is more convenient for you.
Morning Star Block PDF Pattern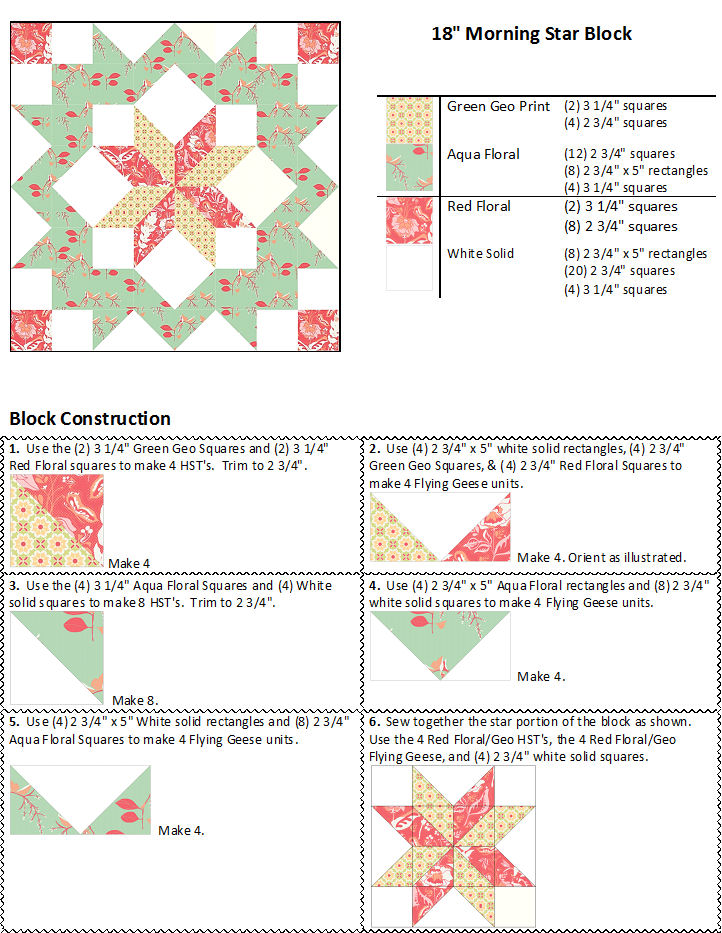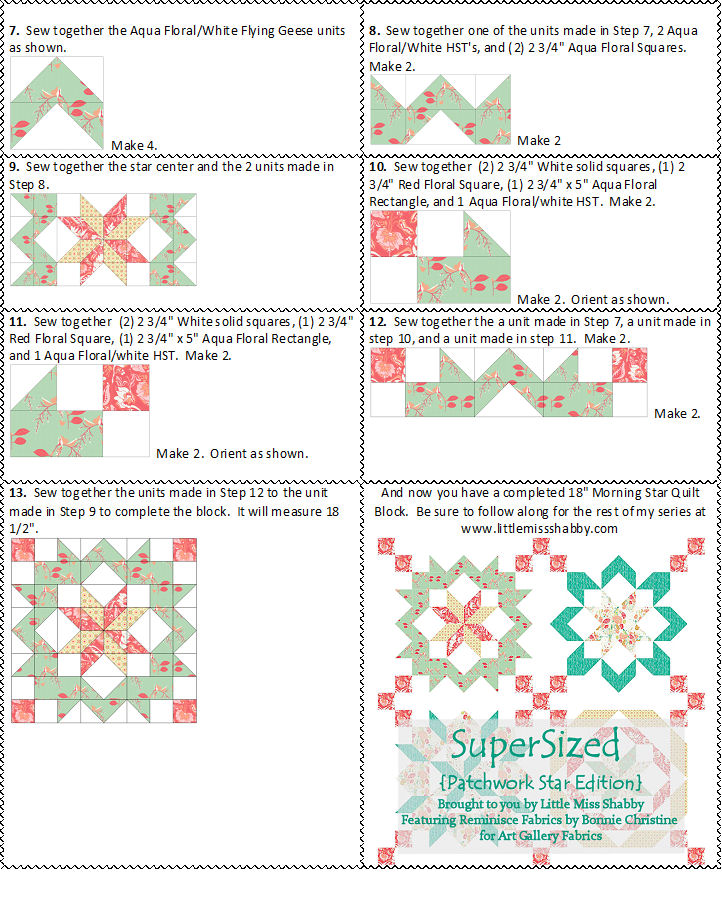 You will see that I have the individual block cutting instructions listed with the block.  However, if you prefer to cut all of your pieces ahead of time here's a handy cutting chart for the whole sampler.  Click the link for the printable PDF.
SuperSized Cutting Instructions For the Whole Sampler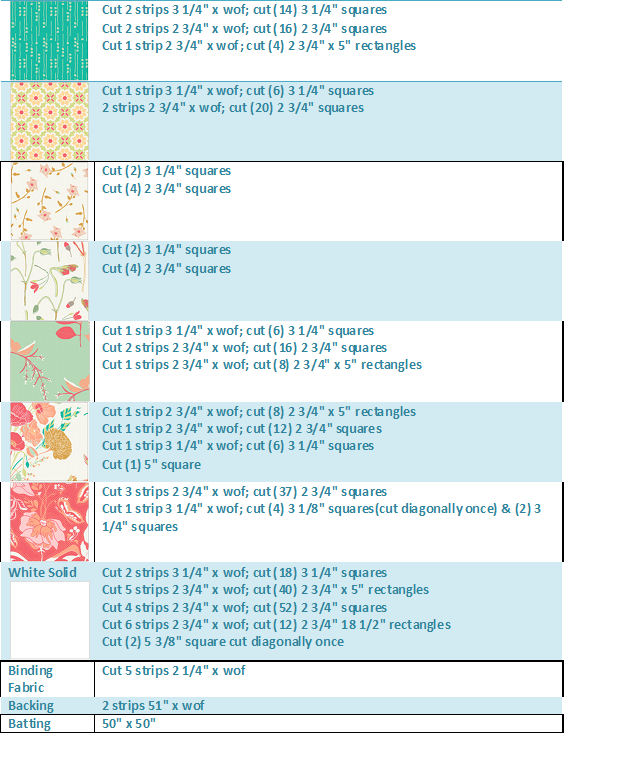 If you missed the fabric requirements from last week, here they are again:
Fabric Requirements
1/2 yard of 7 print fabrics for pieced blocks, 1 1/2 yard white solid for block background and quilt sashing(Note: if you plan to sash the blocks in a different fabric than your block background then you will need 1 1/4 yard of fabric for the block background and 1/2 yard fabric for the sashing), 1/2 yard binding fabric, 2 7/8 yard backing fabric.
I hope you all enjoy piecing your Morning Star Blocks this week!
~~~~~~~~~~~~~~~~~~~~~~~~~~~~~~~~~~~~~~~~~~~~