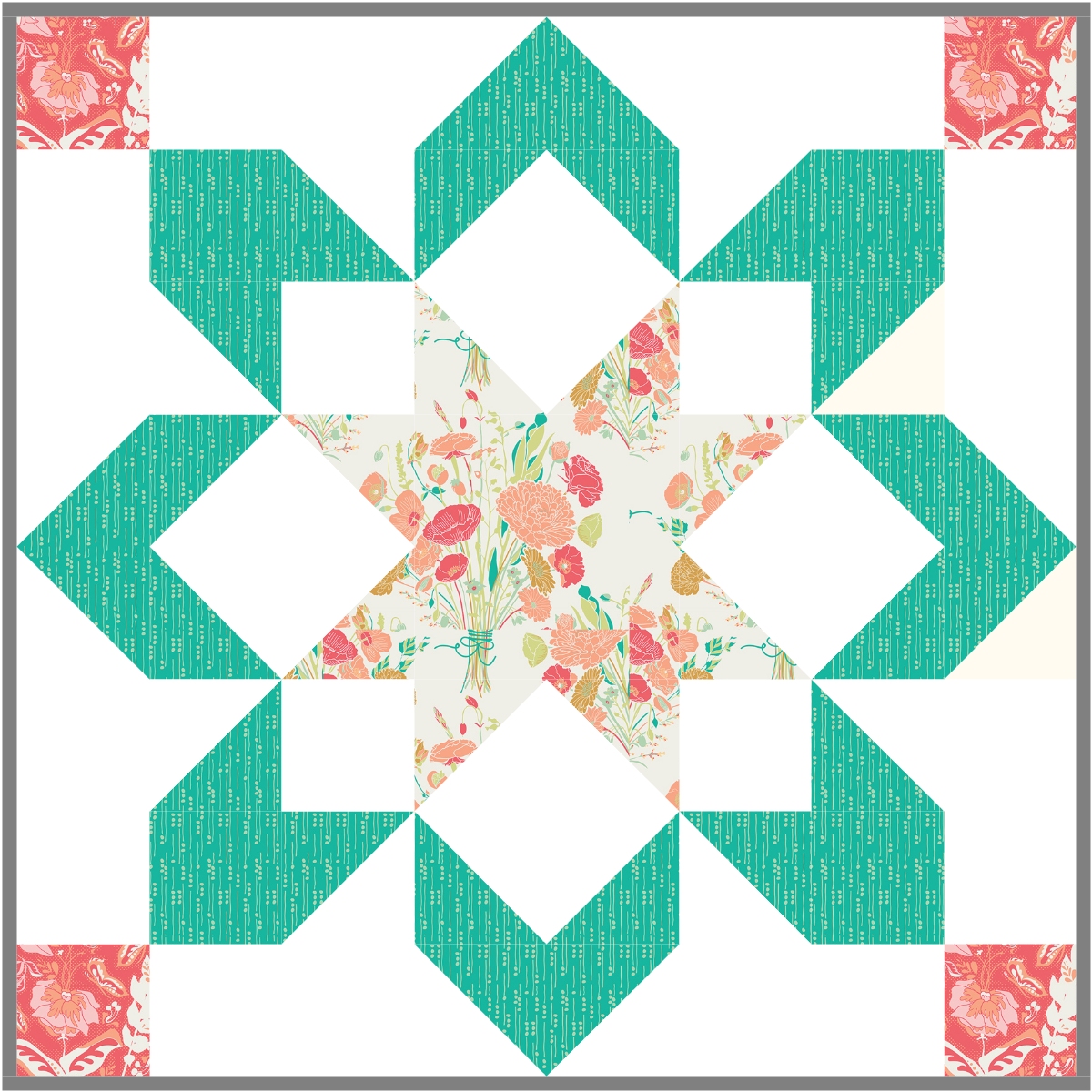 Welcome to all of the new followers to the LMS blog!  It seems that I am not alone in my love for these SuperSized Star blocks! =)
I want to start out this weeks post with one quick cutting note for those of you who may have missed Monday's post.  I completed all of my SuperSized star blocks last week and in doing so I made a couple changes to the construction of one of our blocks.  This changed the "Cutting instructions for the Whole Sampler" info. I posted last Wednesday–a few more pieces were needed to be cut from some of the fabrics.  If you saved or printed out those instructions prior to Saturday–you will want to make sure you have the current cutting instructions listed in this blog post.  Again, this only applies to the "Cutting Instructions for the Whole Sampler".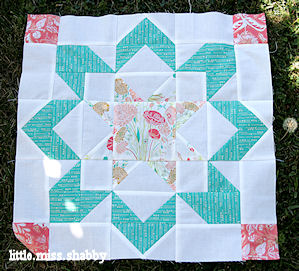 This week's block is the Lone Star of Paradise block.  It was originally published in 1933 and unlike our other blocks it is usually only listed by this name.  However, you may notice that the block is very similar in construction to the Morning Star block(actually it could be constructed exactly the same way only with different fabric placement) and because of that you will sometimes find it listed as a Morning Star Block or any of the other block names the Morning Star block is known by.  I changed the construction of the block from the original which would have included inset seams & simplified the piecing & of course SuperSized it to 18″.
18in. Lone Star of Paradise PDF Instructions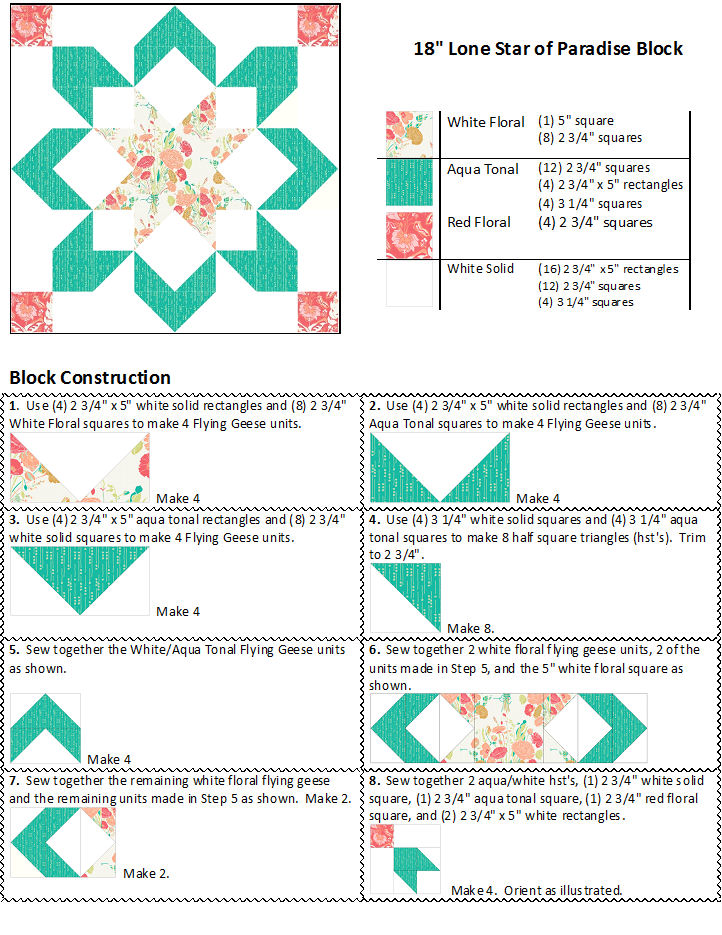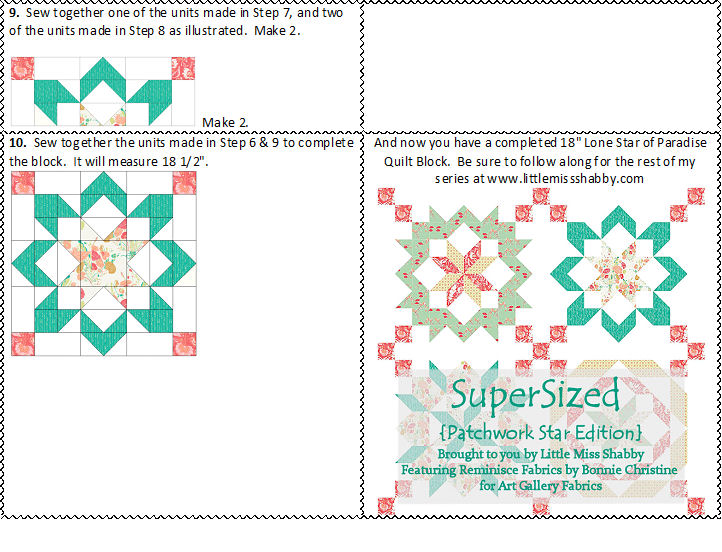 I hope you are all enjoying these blocks!  I was in at my LQS today and almost had to purchase some Winter's Lane to make a 2nd SuperSized Sampler.  They are a lot of fun to make!
~~~~~~~~~~~~~~~~~~~~~~~~~~~~~~~~~~~~~~~~~~~