Scrappy Trip Finish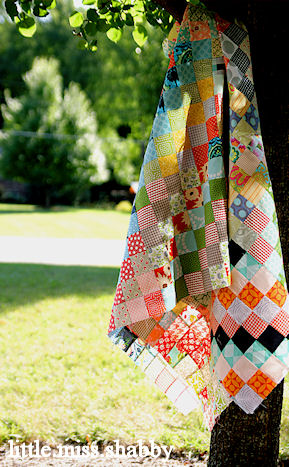 I finished up the Scrappy Trip quilt top that I've been working on.  The blocks for the quilt were made by the ladies of the Bee Purposeful Quilting bee.  The quilt will be auctioned off in October with the funds raised to benefit a mission team headed to an Ecuador orphanage this winter.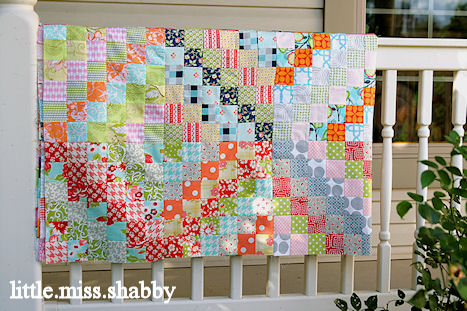 The fabrics used were a mix of Scrappy Brights from our stashes.  It was fun to see how all of the fabrics worked together.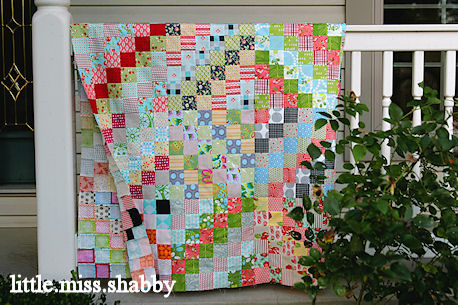 I had planned to straight line quilt this quilt but in the end opted to send it off to Abby  for her to machine quilt.  I can't wait to see the finished quilt!
If you are interested in making a Scrappy Trip quilt of your own you can find the tutorial for the blocks here.
SuperSized Sampler Flickr Group
For those of you following along with this Block Along, I'd love if you'd join our flickr group to share photos of your completed blocks!  I've seen some great ones already!  You can find our flickr group here.