Wednesday WIP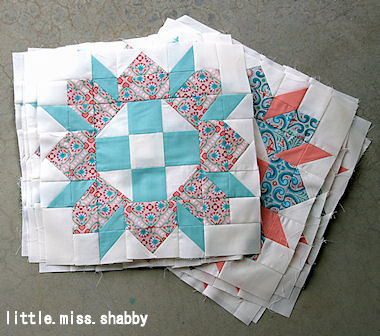 I finished up the other colorway of the blocks that I am making for my "Grace's Flower Garden" quilt.  These blocks finish at 12″ and while time consuming are a lot of fun to make.
I also finished up the 6″ blocks which are pieced into the sashing–20 of these little guys.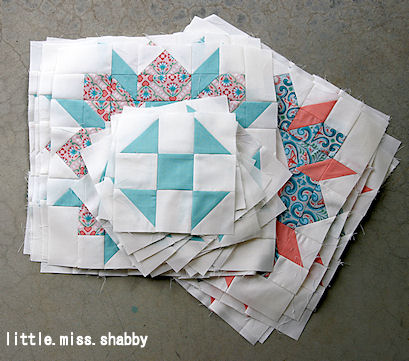 And I've now started piecing together rows.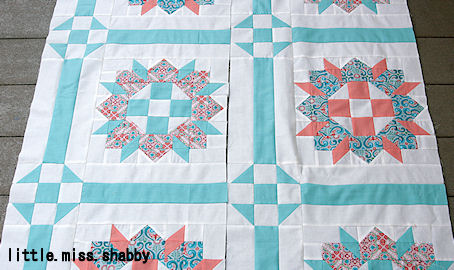 I think the colors are so pretty–that aqua is just beautiful.  And I like the way the sashing ties the whole quilt together.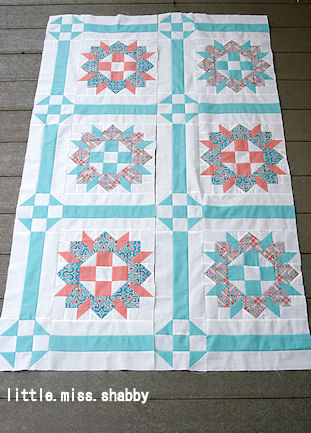 I should be able to share the completed quilt top with you soon!  I hope you are having a productive week so far.