Heads Up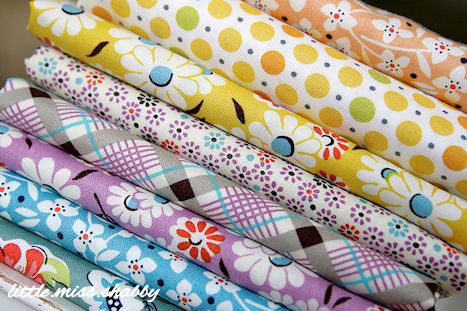 Just a quick heads up for you all.  Joann Fabrics has all DS Quilts fabrics at 40% off this week.  If you are like me and you don't want to purchase one fabric at a time using your one 40% off coupon each week, now is the time to buy! =p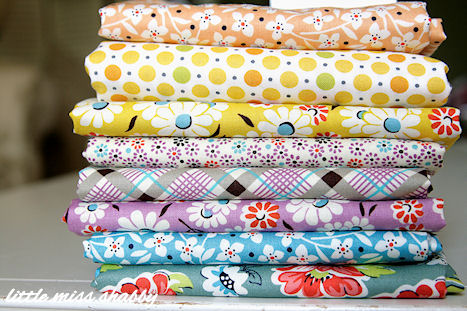 This little stack of fabrics is mostly from Denyse's Croquet line of fabric which just came out.  The bottom two fabrics and the top fabric on the stack are from Blossom Reel.  The colors in these fabrics are amazing!
If you don't have a Joann's close to you, the prices are 40% off online also. =)
These organic Cloud 9 fabrics are also included in the 40% off sale.  I refrained from buying any instore but, looking at this picture maybe I shouldn't have! =p  They are really pretty in person.
Happy Shopping!