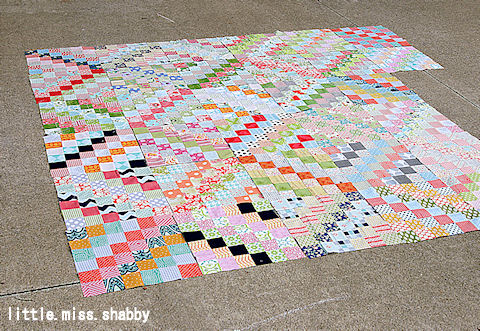 About 2 months ago I wrote this blog post to see if anyone was interested in starting up a bee with me to benefit missions trips from my church.  Ryan and I are fortunate enough to attend a church where missions work is in the forefront, as such, we have many teams traveling throughout the year .
I was blown away by the response to my post and within just a couple days had a team of amazing ladies ready and willing to participate in this venture with me.  I am so thankful for their willingness and generous hearts to work with me on this! =)
We kicked off our bee in August and I had the fun of choosing our month theme and fabric colors.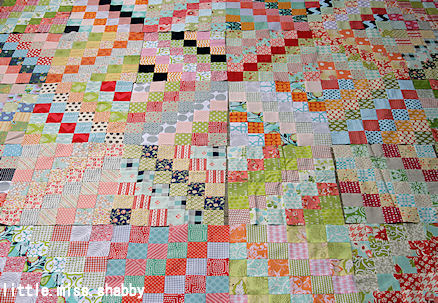 I decided to go with a Scrappy Trip Around the World(appropriate, right?) and fun, bright happy colors.  You've probably seen these blocks all over the internet–there's a great tutorial for making them here.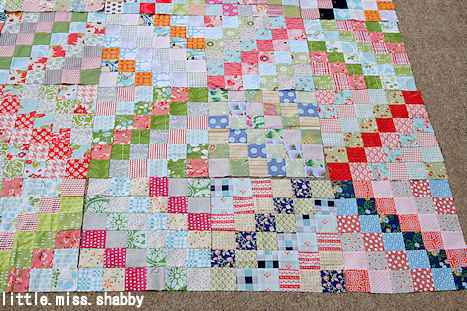 These are the blocks I made for the quilt–I'll probably end up making a couple more to finish off the quilt.  They are fast to make!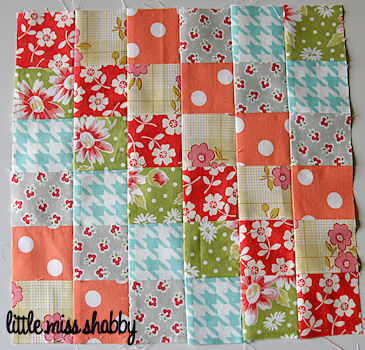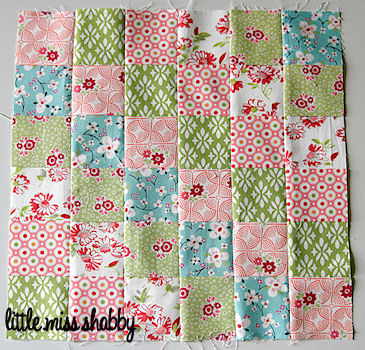 We are all working from our stash for this bee so there is a wonderful scrappy vibe to this quilt.  But at the same time, the ladies have chosen perfect fabrics that are all very cohesive together.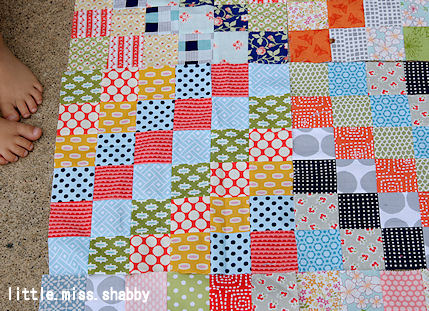 I can't wait to receive the last couple blocks for this quilt and start putting it together!  The ladies in this group have all been so quick in sending back the blocks so I should have them all soon!  I think it will be such a pretty quilt.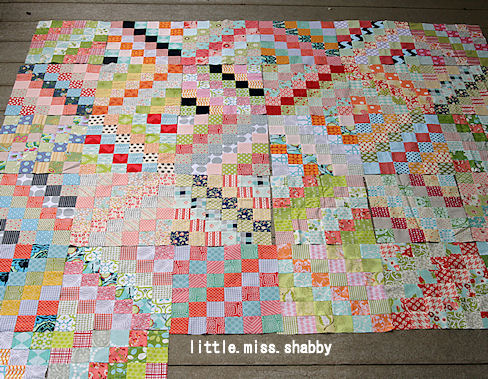 I am really excited for September in this bee also.  Toni has already chosen our theme and fabric colors and I'm in love with both!