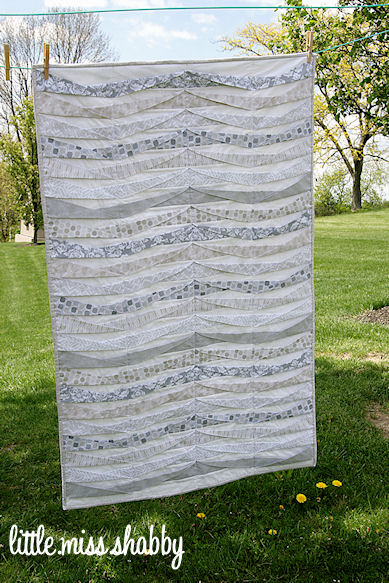 Hey All!–I hope your summer is off to a great start!  Mine has been busy, but good busy!  I was director of VBS at my church this year which just wrapped up last week.  We had a fantastic week and averaged about 125 kids per night.  So my summer kicked off with a bunch of VBS prep–like I said, busy but oh so good busy. =)  I would almost be ready to dive right in again…almost.  VBS came right on the tail of Quilt Market–I'm sure you all have seen pictures and read other reports on various blogs.  So many great lines of fabric debuting!
Remember this little teaser?: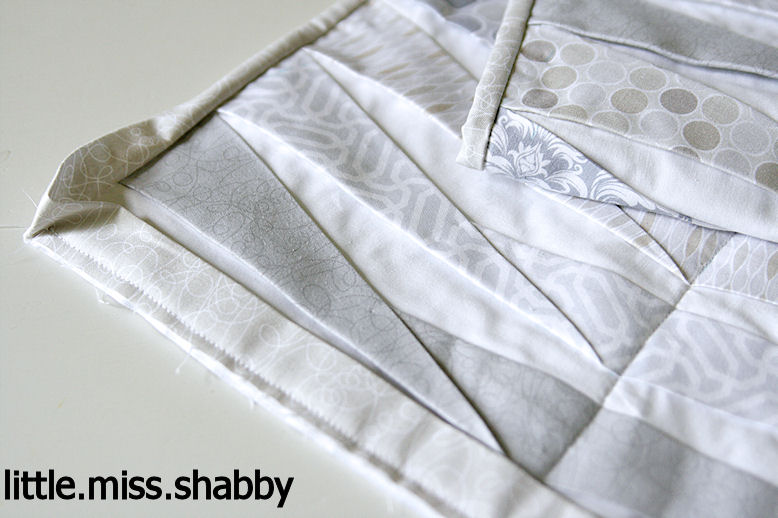 It was a little sneak of a quilt that I made showcasing P&B Textiles new line of fabric which was shown at Quilt Market this Spring.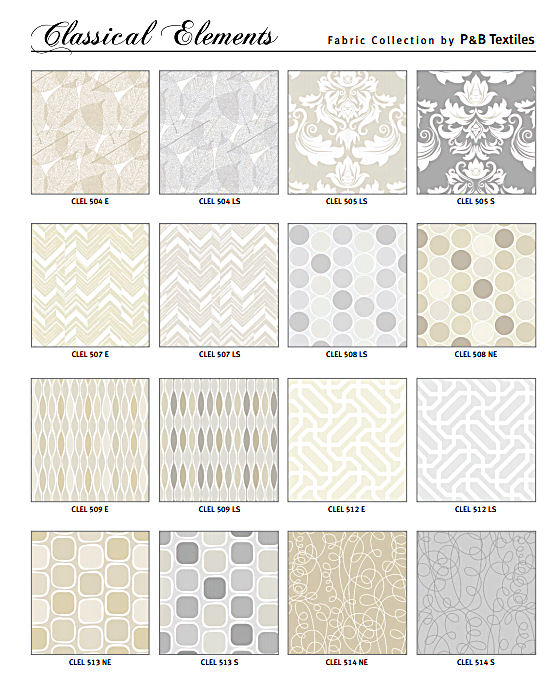 My quilt, Mod Twist, is a fun little folded quilt.  It looks more complex than it actually is.
It is made of many rows of carefully folded fabric, pinned, ironed and then quilted into place.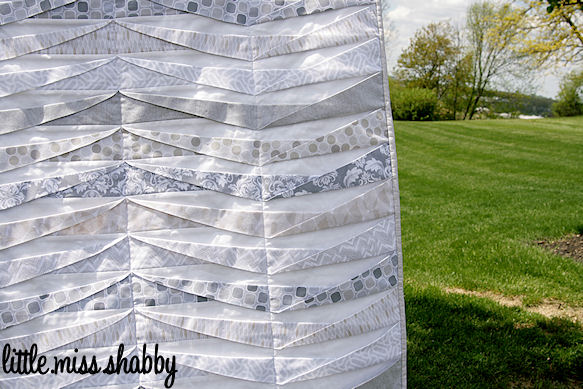 It does requires a bit of patience.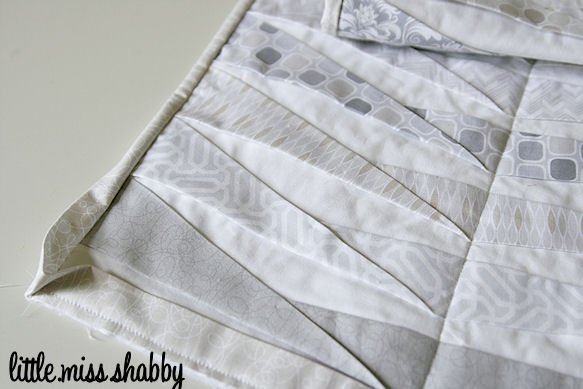 If you fancy making a Mod Twist quilt of your own my pattern is available on the P&B Textiles website here.  And Hawthorne Threads is carrying the complete line of Classical Elements fabrics.
I'm working on responding to all of my emails & questions so if you sent one to me just hang tight! =)