Urban Village–A Free Quilt Pattern
I apologize in advance if you have received several notifcations from me today!–I was having some email glitches but I think all is well now!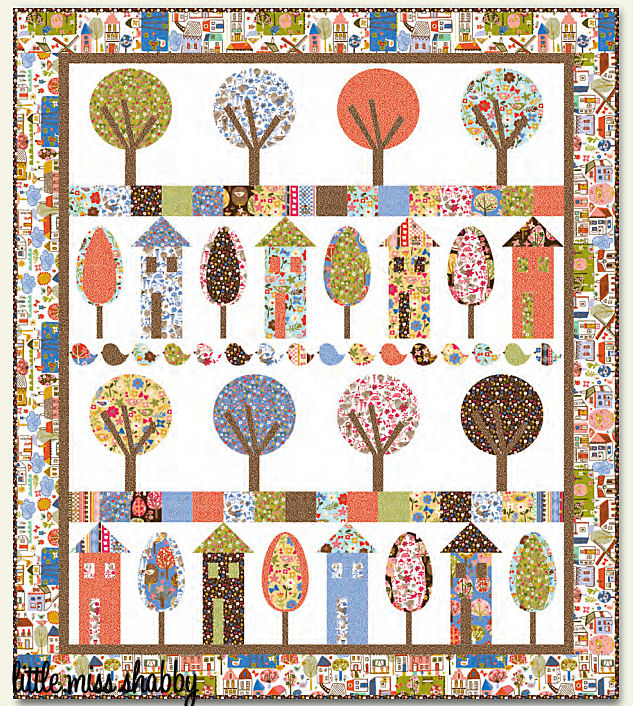 I really enjoy working with the folks over at P&B Textiles.  I have worked with a number of their collections of fabric over the past year–while I enjoy working with all of them sometimes one comes along that really catches my eye.
Village Green by Carolyn Gavin is one such line:
I have purchased Carolyn's fabrics in the past–I've used her seed pod fabrics from Wild Thyme in a number of different projects.
Probably my fave project made using these little seed pods is my cathedral window pillow I made for my partner during a round of the Pillow Talk Swap over on flickr: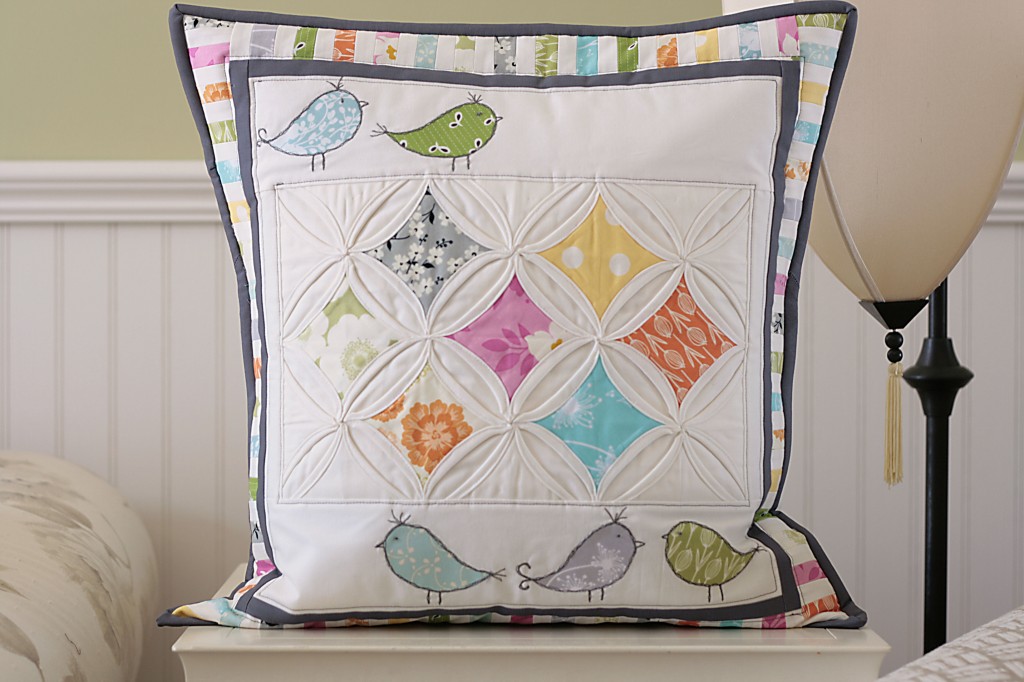 So, when the opportunity arose to work with Carolyn's latest line of fabric, I was pumped.  And the fabrics are so cute–trees, birdies, houses…really cute.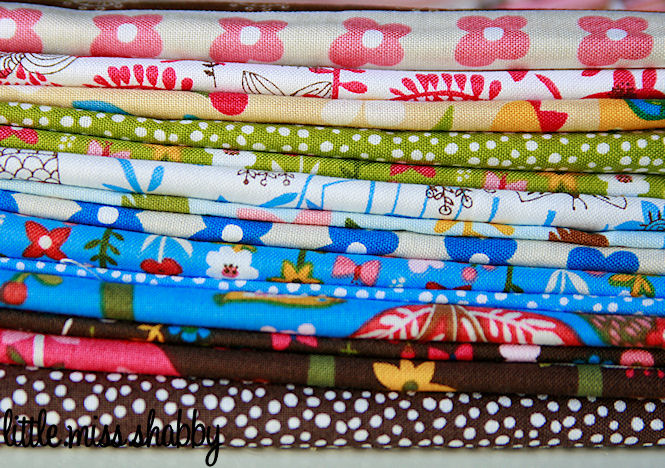 I really like the trees print as well as the little ditsy floral print: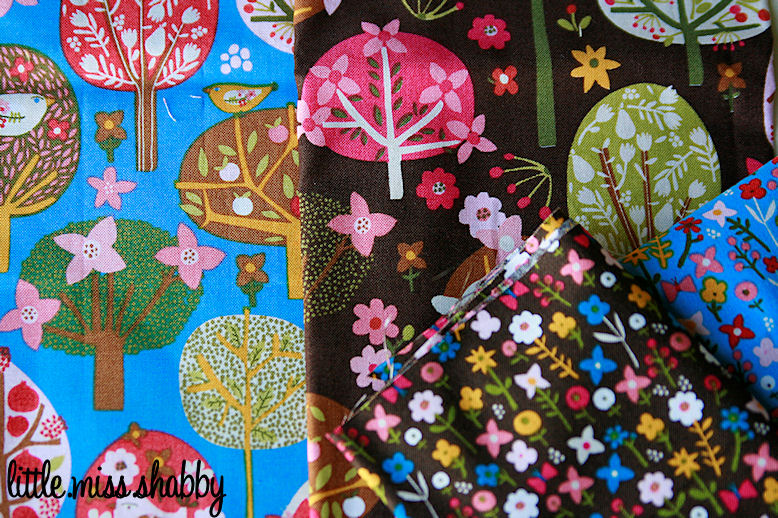 I knew right away I wanted to play off the fabric theme…and Urban Village was born.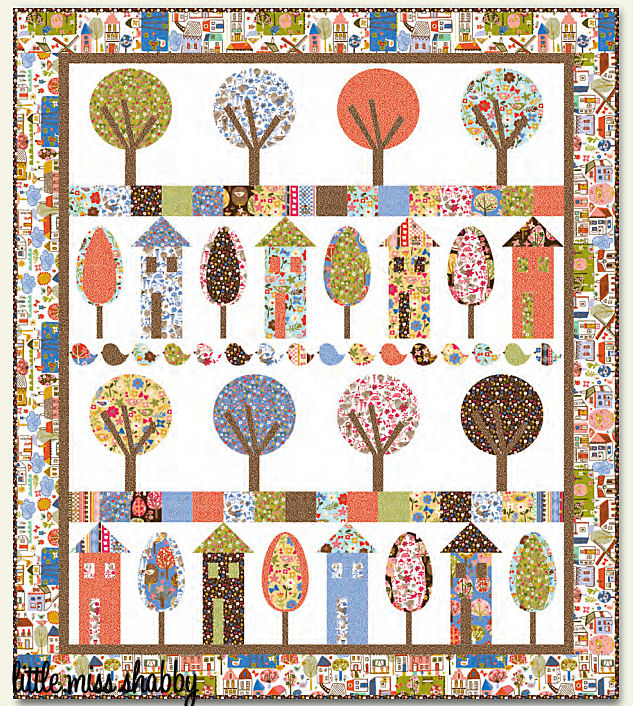 This  quilt combines piecing and applique & the free pattern is available here.
I played around with the pattern a bit this morning in EQ7 to check it out in another fabric line.  And I think it's very cute in Bonnie & Camille's Happy Go Lucky line.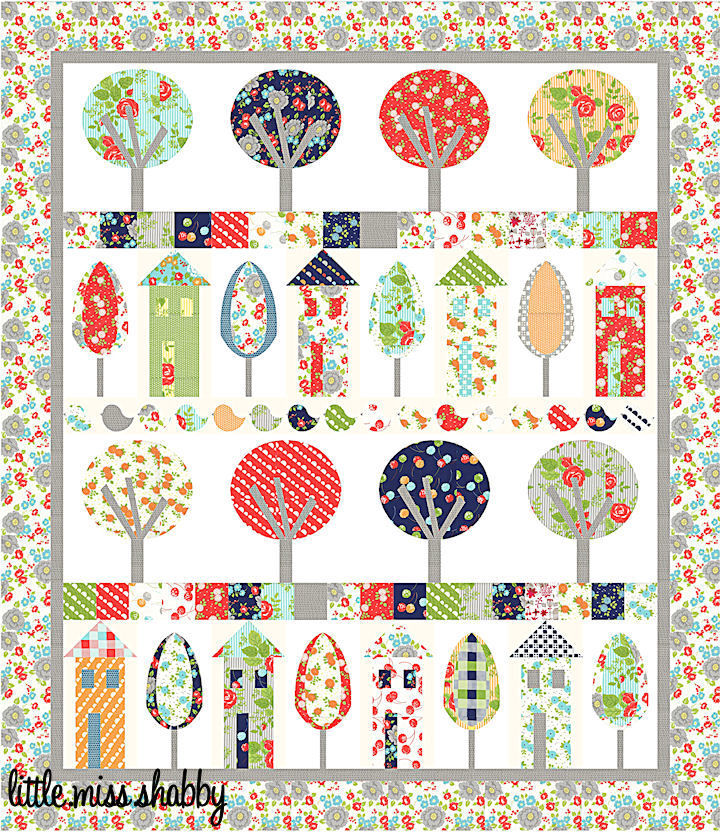 Hope you are having a fun productive Friday!  If you make an Urban Village quilt I'd love to see it!