Quiltmaker's 100 Blocks Volume 7: Framed Quilt Block
It's that time of year again!–Time for the  Quiltmaker's 100 Blocks blog tour. =)  This magazine is such a wealth of great block designs and I am excited to have a block featured.  It even made the cover–can you guess which one it is?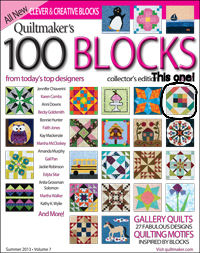 As many of you know the whole quilt/block design process is my favorite part of making a quilt–it ranks right up there with my love of fabric.  This block came to be after a fun time playing in EQ7–it combines traditional patchwork with a slightly modern spin.  The solids contribute to a modern feel–they are a mix of Moda Bella Solids and Cross Weaves, Robert Kaufman Kona Solids, and maybe a Free Spirit Solid or two).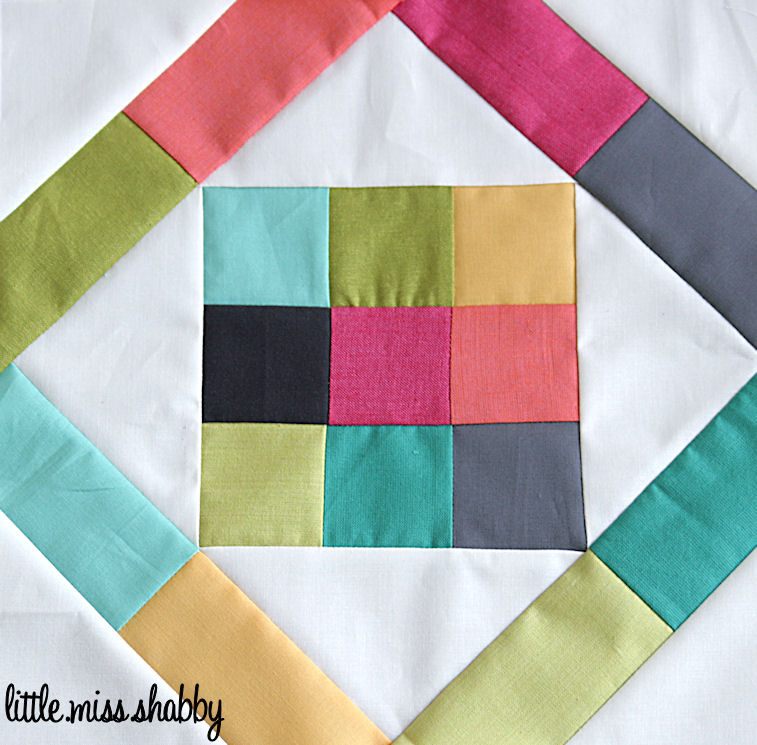 The instructions for my block, Block #700, can be found on page 71 in the Quiltmaker's 100 Blocks Volume 7  which hits stores next week.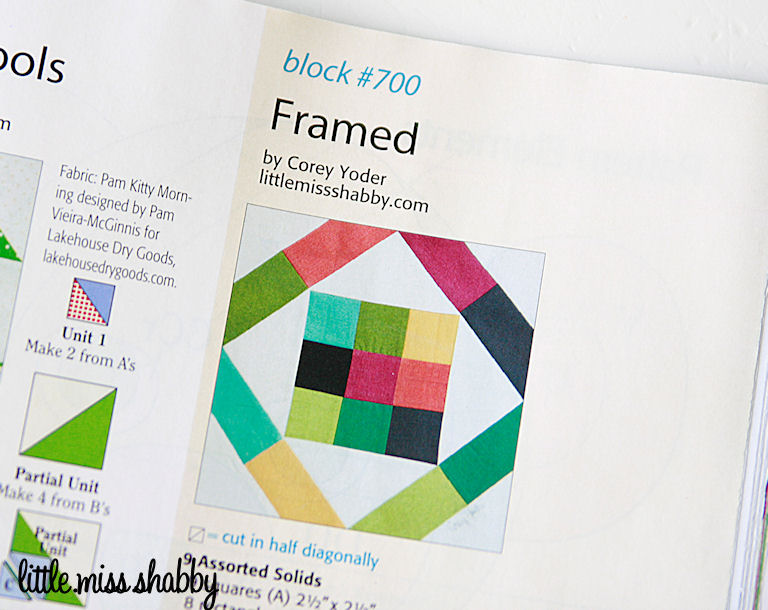 This block is pretty cool used just by itself in a quilt–here it is in Marmalade by Bonnie and Camille for Moda: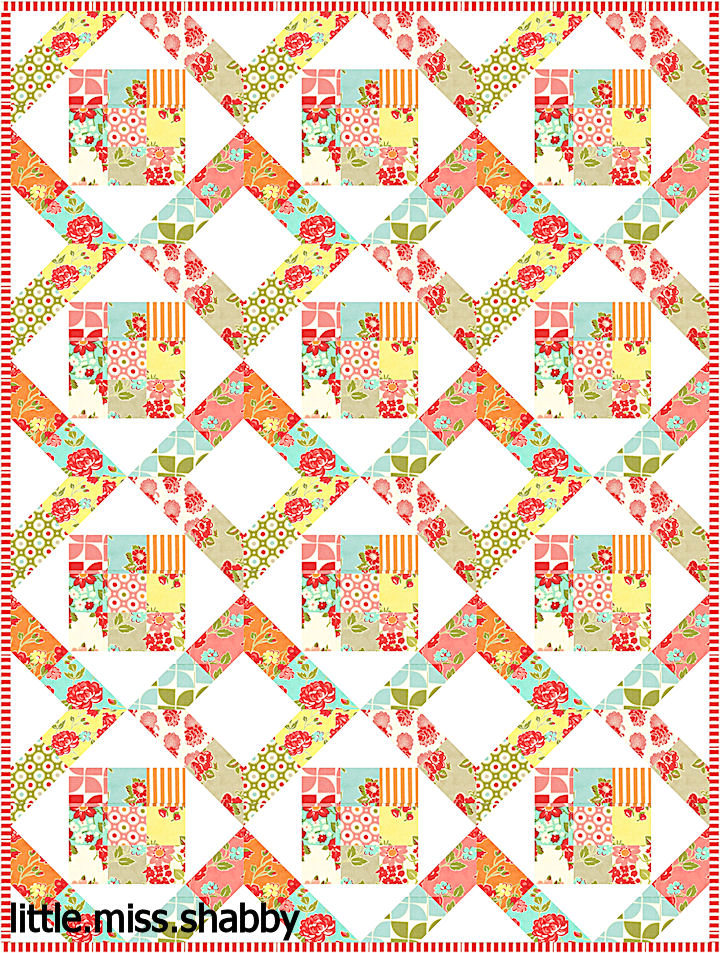 But, it's even niftier when used with a 2nd block–Here I've used a 2nd block and Folk Tale Fabric by Natalie Lymer for Lecien Fabrics.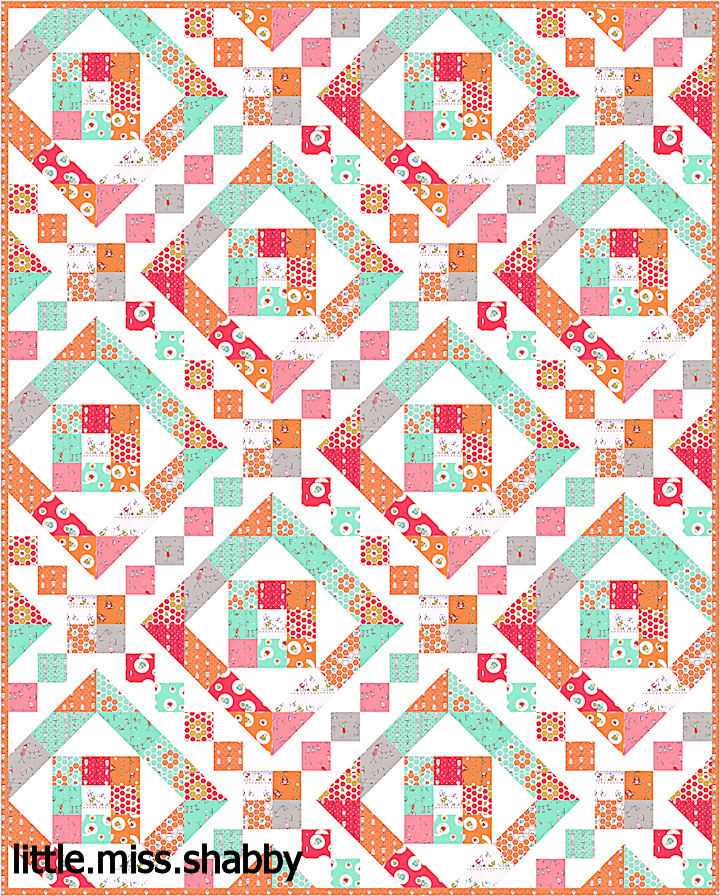 Or this one using Avalon by Fig Tree Quilts for Moda Fabrics: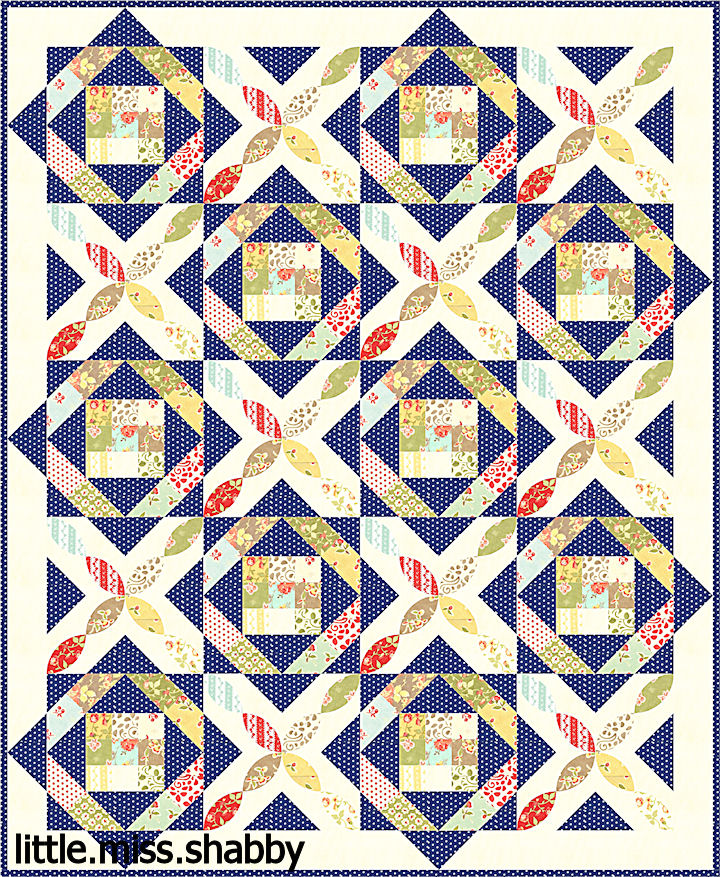 The possibilities are endless!  You can see another take on my block in the sampler, block tester, Sheryl Patton made.  It's pictured in the Block Tester's Gallery on page 90.  She used Lovely by Debbie Beaves for RJR fabrics and combined my block with two others to create this lovely sampler.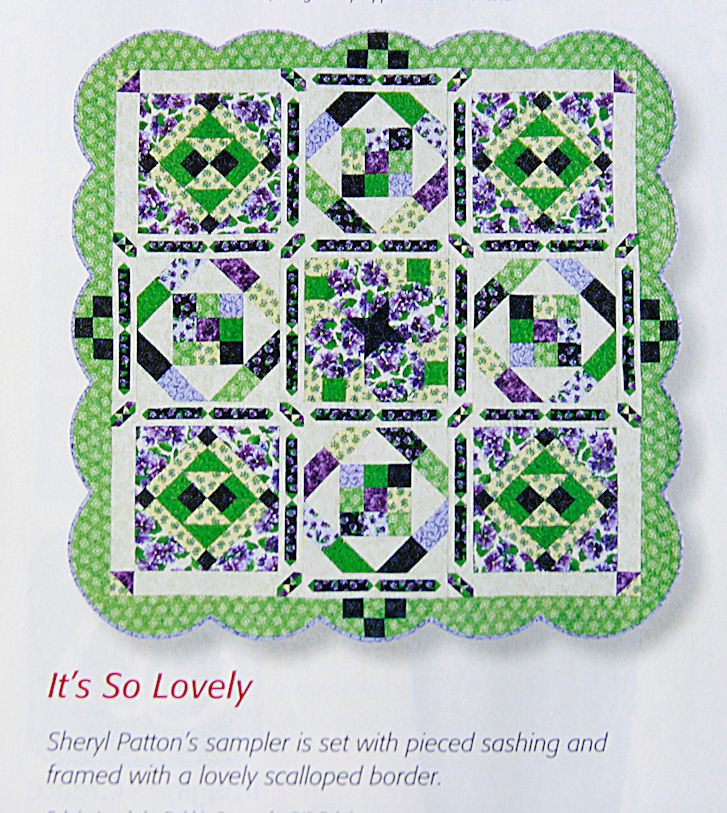 You can see more peeks of the blocks in the issue, visit other blogs participating in the blog hop, and enter great giveaways over on the Quiltmaker's Blog.
Giveaway Details:
Would you like to win a copy of  the soon to hit Quiltmaker's 100 Blocks?  Just leave me a comment here & tell me about your fave type of quilt–do you prefer modern, traditional, applique?  I'll draw a winner on Monday.
Thanks for stopping by!
Giveaway has now ended.