Garden District Pillow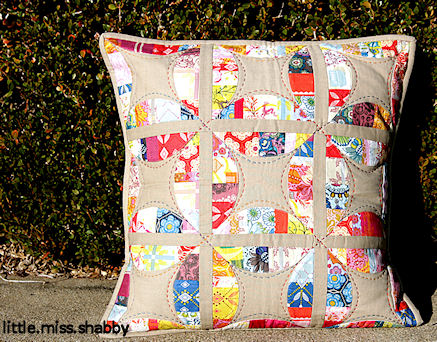 Yay!–I finally get to share my Garden District pillow with you all!  I designed and made this pillow almost two years ago!  Yikes, I can't believe it's really been that long.
I designed Garden District for Heather Bostic's book Pillow Pop–a book featuring fun pillow designs from over 20 different designers/bloggers.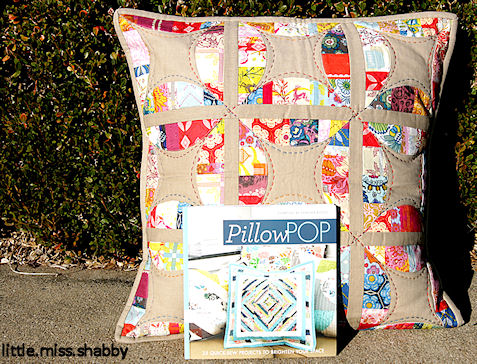 The fabrics I used are from Anna Maria Horner's Little Folks voile collection and a tan linen.  The combo of the two weights of fabric was a little bit tricky to work with but the end product is so striking.
One of my fave parts of the pillow is the colorful hand quilting using perle cotton.  I've been asked often what type of needle I prefer for quilting with perle.  I use an embroidery needle–the larger eye and longer needle are perfect for working with the heavier weight thread (I usually use 8 wt. perle).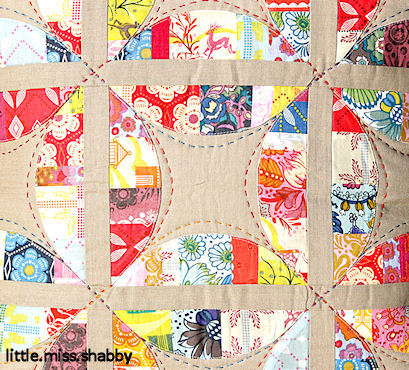 I finished off the pillow with a simple envelope enclosure but I added a fun little strip of pieced fabric to spice the back up a bit.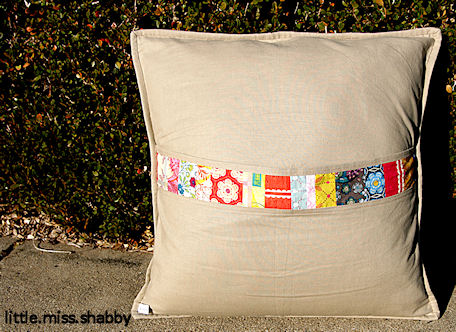 I'm happy to have my pillow back home after it's long absence!–It's happily living on my couch. =)
BTW, in case you missed the scrap basket update in my last post, they were spoken for in just a couple minutes after my post.  They've been mailed off and received into their new home where they will hopefully be made into something fabulous.
I do still have scraps that I will need to unload again sometime and judging by all you scrap lovers (myself included!) a scrappy giveaway may be in order at some point in time.
Happy Sewing!