Overflowing with free scraps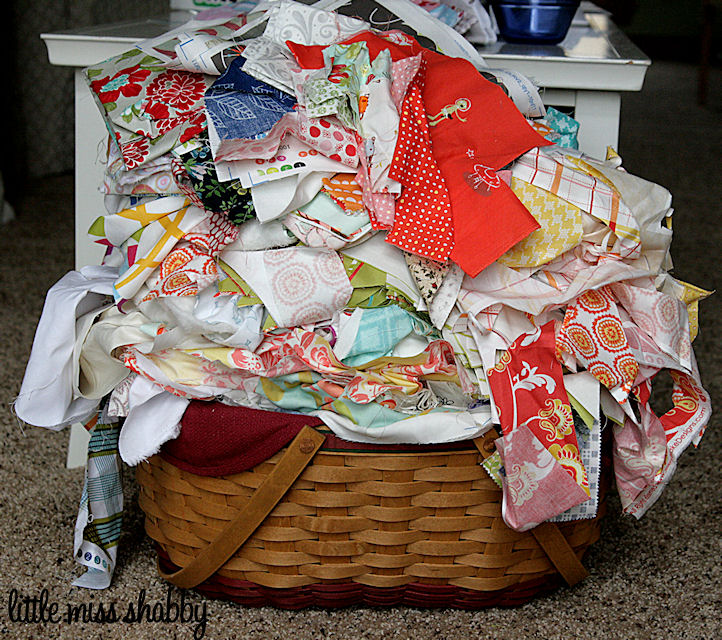 My scrap bin has taken a turn for the worse.  It's overflowing and busting at the seams.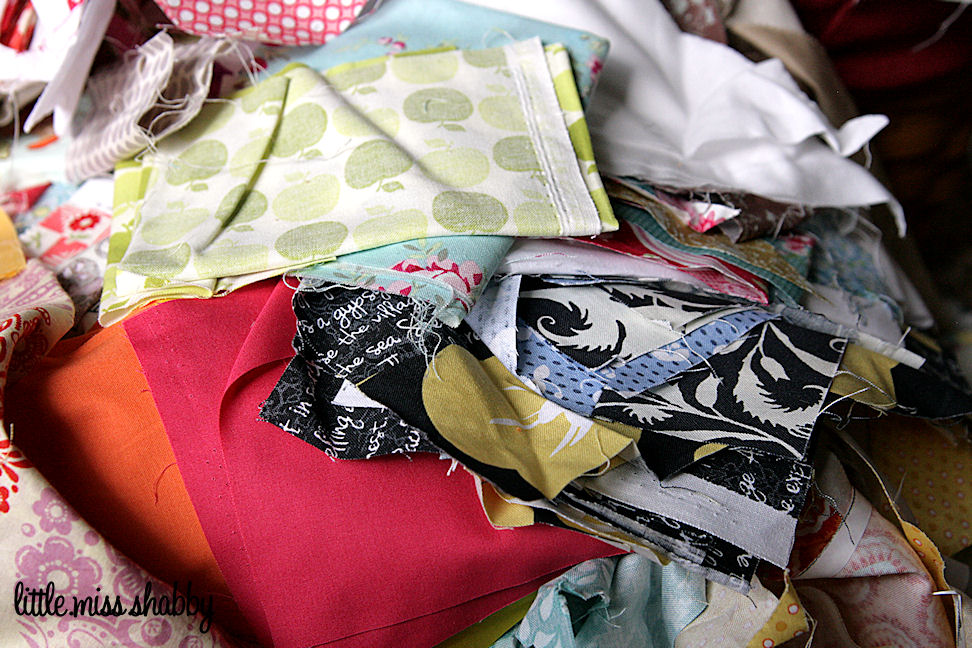 I would love to offload a medium flat rate box stuffed full of them to anyone who wants to pay the shipping for me to send them to you.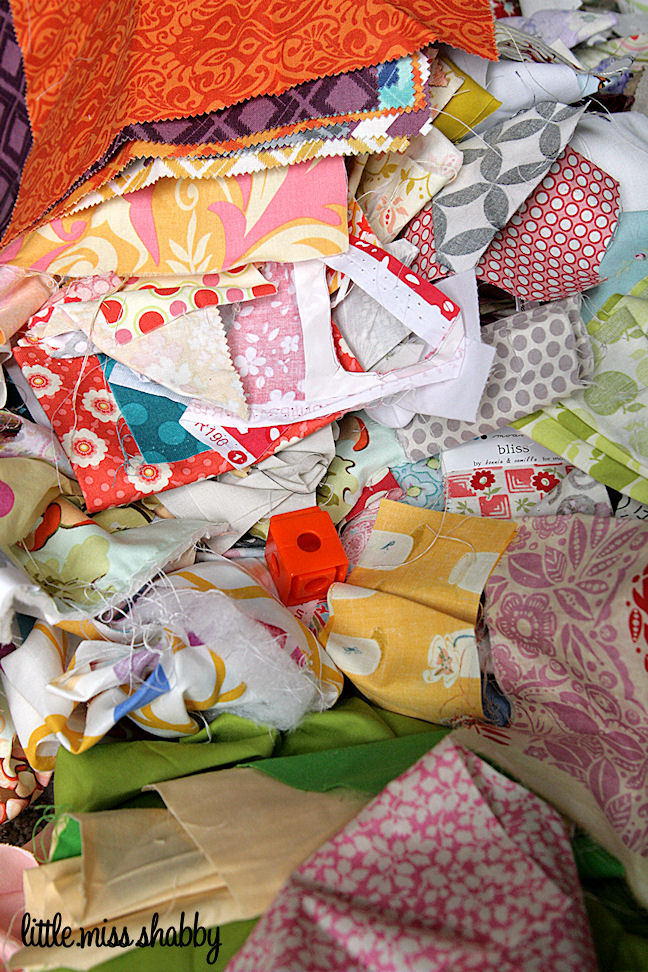 I can't guarantee what you may find.  I found this little block…but, I'm hanging onto it….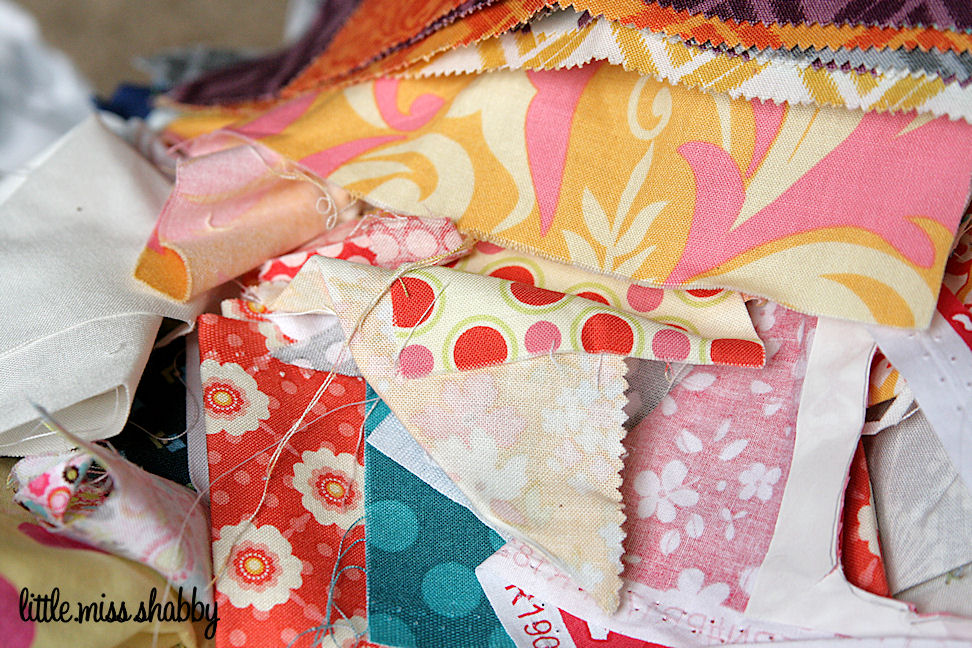 There's a little bit of this and a little bit of that.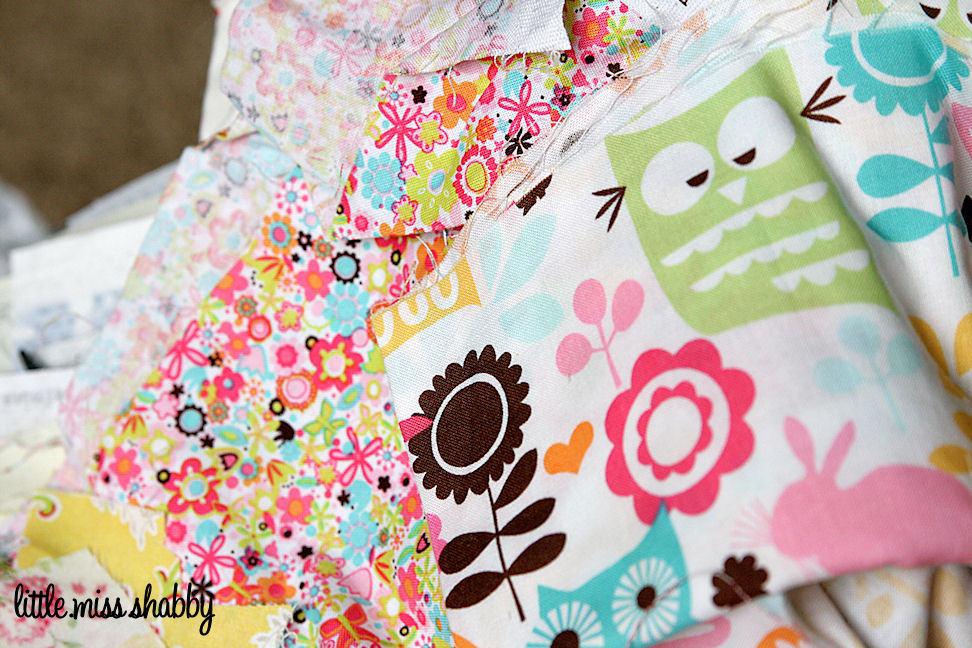 It's all quilt shop quality, unwashed fabric scraps…some larger pieces, some smaller.  You won't get all the fabric in the pictures–there's no way it would all fit…I'm telling you, it's out of control.  I'll leave out the solids…so a fun mix of prints.
Any takers?
If you are interested, just comment below and I'll contact you for your paypal address to invoice you the cost of shipping ($12.35 for a medium flat rate box/US only).  I only have one box available right now.
Hopefully someone wants to help me with this crazy scrap bin!
~Boy!–You guys are fast!–the scraps have been claimed!~