Buttoned Up Pillow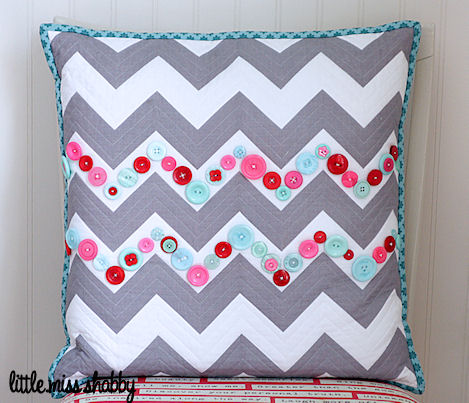 Today I'm sharing another recent magazine project.  This is my "Buttoned Up" pillow for the winter 2013 issue of Stitch Craft Create.  It takes full advantage of two hot trends right now…chevron and buttons.  Plus it's super easy and you can whip it up in a jiffy!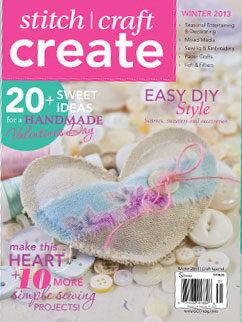 Did you know that you can buy fantastic assorted bulk buttons from the Martha Pullen store?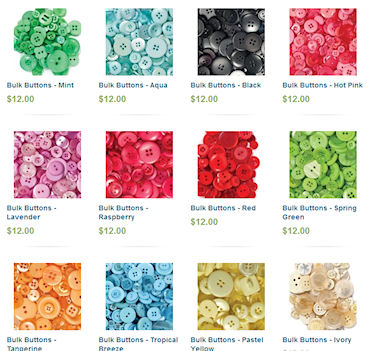 I had to take a screen shot of all these lovelies!–Aren't they fabulous!  I have been itching to work with these buttons–so when Shannon, the editor of Stitch Craft Create, asked if I had any projects up my sleeve and offered to send me buttons to use for my Buttoned Up pillow idea I jumped at the chance.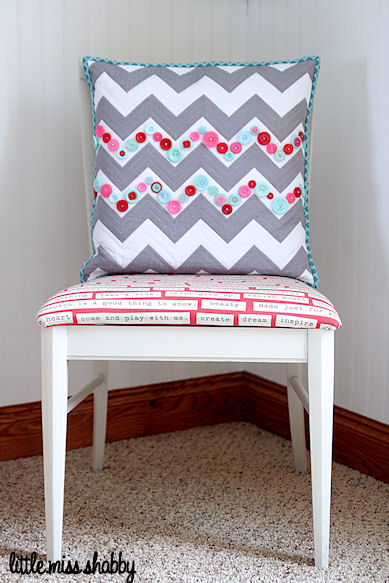 I love the way it turned out!–a super fun and quick project.  I machine quilted my pillow top following the chevron pattern.  This was actually the trickiest part of making the pillow for me–some of the larger buttons were a little bit tricky to navigate around.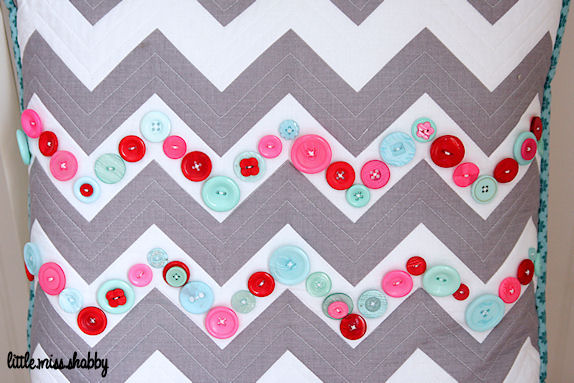 And just look at all the cute buttons–I love the little flower ones.  And I stacked some of them to give it a little bit more added interest.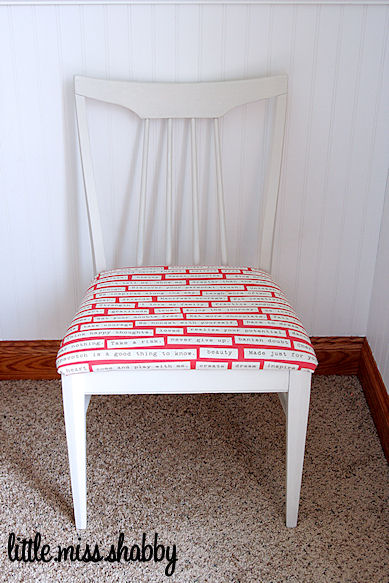 My chevron pillow is currently sitting on this fun little chair.  This was another project I took on during my break.  I picked up two gnarly chairs from my local thrift store, painted them, and refinished the chair cushions.  Love the way they turned out.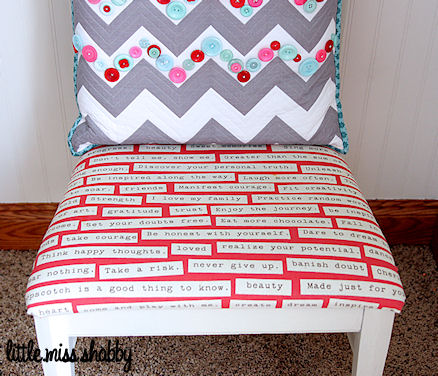 I picked up the cushion fabric online here–it's a home decor weight fabric by Cosmo Cricket for their Odds and Ends fabric for Moda.  It's also available in aqua and in green.  It is a beautiful text print and was just what I was looking for–I may end up picking it up in another color way (or two).  This fabric is also available in quilting weight fabric–just as cute, but the print is much smaller.
If you'd like a Buttoned Up pillow of your own, this issue of Stitch Craft Create is in stores now.
Happy sewing!