Winter Solstice Quilt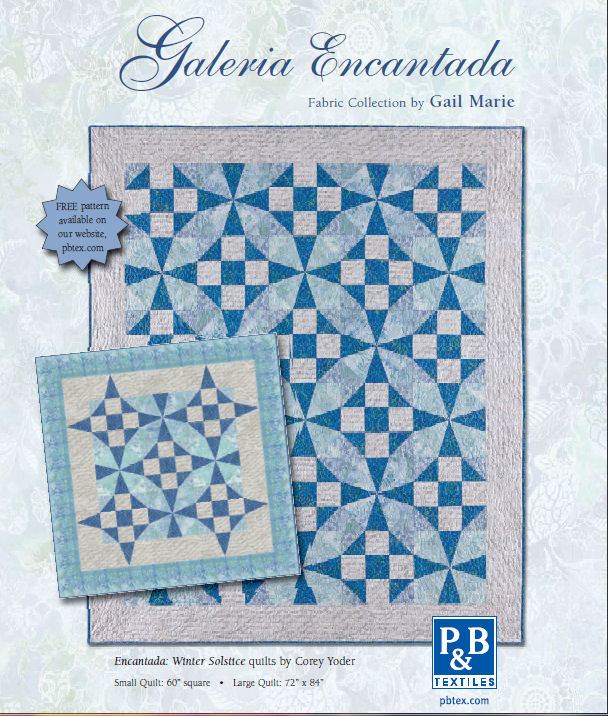 Today I'm sharing with you one of the most recent quilts I have designed for P&B Textiles, "Winter Solstice".  I totally flaked on taking any pictures of my own, which I now wish I had so I'd have more pics to share with you!  When I receive fabrics for my quilts from P&B, time is truly of the essence and the quilt tops must be on their way back in as little time as possible…usually a day or two at most.
My design features a Kaleidoscope quilt block and an alternate "9 patch block"(it's not quite a 9 patch).  No curved piecing although it has the illusion of curves.
The free pattern is available in a large and small size.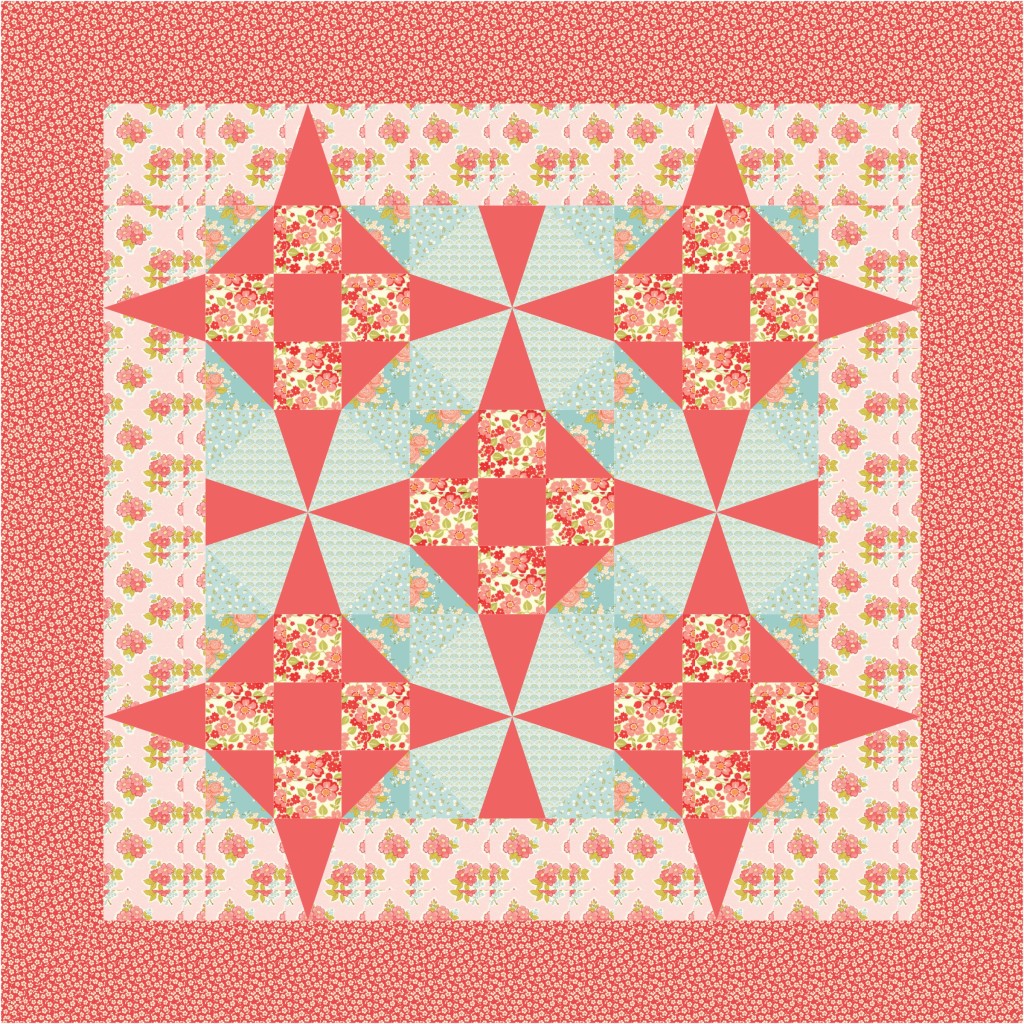 The last two photos feature fabrics from Marguerite by Cindi Walker for Riley Blake & Marmalade by Bonnie & Camille for Moda.  The pattern works very well for showing off a limited color palette.  I was primarily working with blues/greys for the P&B quilt so I went with a high contrast design to show off the fabrics.
Hope your week is off to a great start!