Another Freebie–Irish Dreams Quilt
I have been working on a big project which is going to be keeping me very busy for the next several months.  However, I did want to pop in and share my Irish Dreams quilt design for P&B Textiles to showcase their Daydreams line of fabric.  This is another free pattern available on their website here.
This quilt, although it has a lot of 2″ pieces, it comes together somewhat quickly–I use the term somewhat rather loosely…although it does go quicker than you might think.  The quilt top is made up of 9 22″ triple irish chain blocks and then the borders….see, 9 blocks isn't so bad, right! =)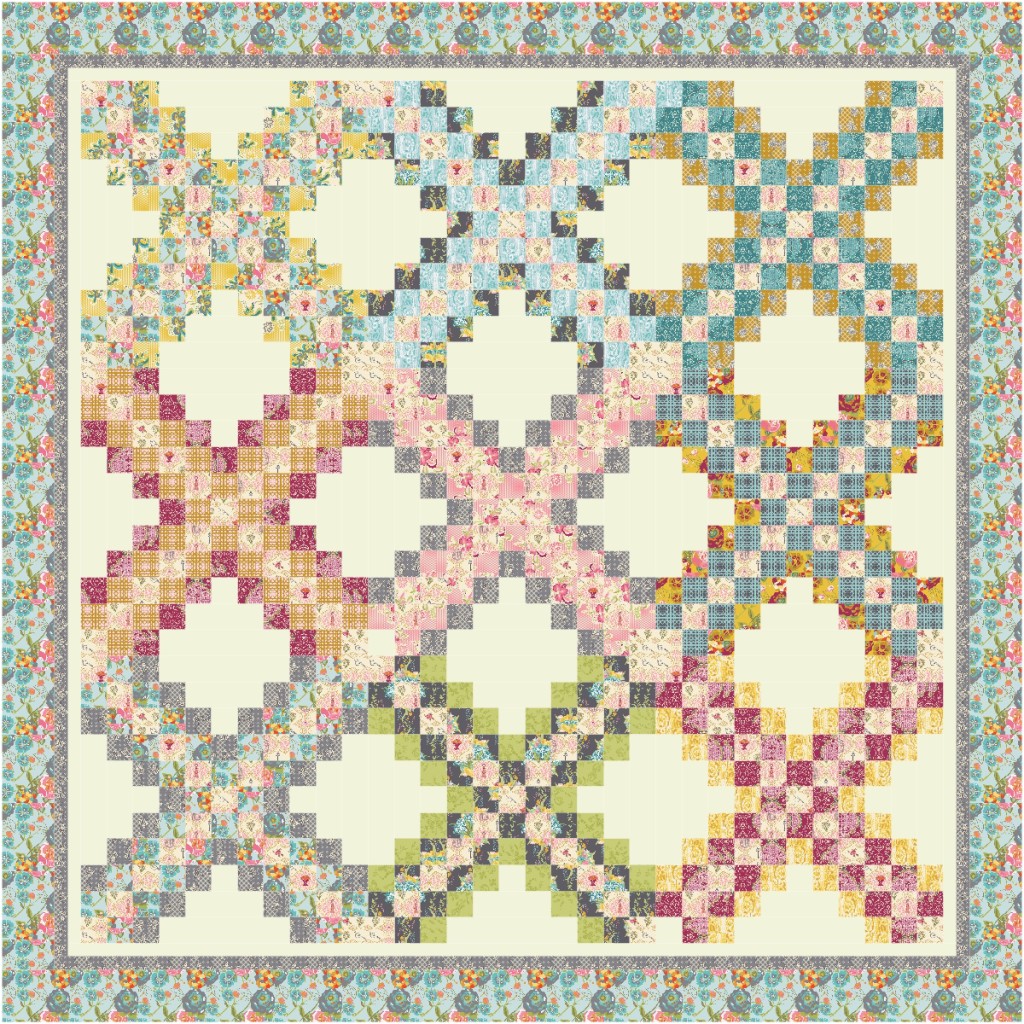 Here it is pictured in Lilly Belle by Bari J. Ackerman for Art Gallery Fabrics.  I love this line of fabric and I am totally going to have to break down and purchase some!
I hope that you have all been able to enjoy the beginning of fall!