Quilting with Perle Cotton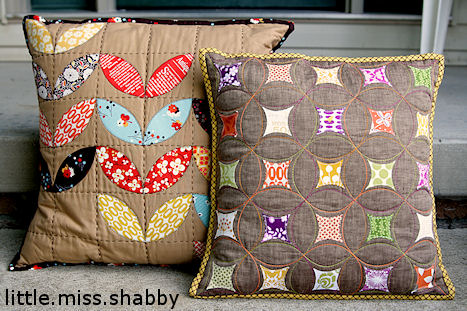 I have received numerous questions recently about using Perle Cotton for quilting whether by hand or by machine.  So, I thought I'd talk a bit about the two techniques.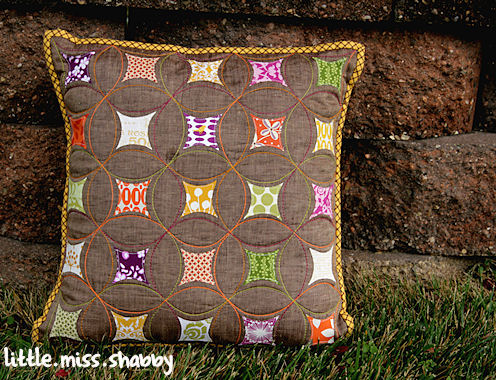 The Faux Sashiko pillow(pictured above) that I designed for the fall issue of Stitch magazine was machine quilted using Perle Cotton.  This is a great time saving trick, but one I would really only reccommend on smaller projects–my machine gets a bit cranky when using the heavier weight thread and I certainly wouldn't want to attempt it on a larger quilt.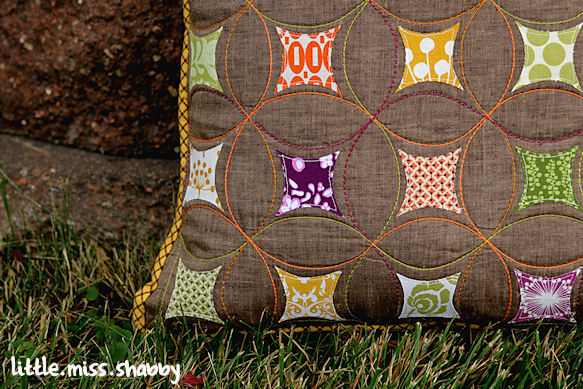 When I machine quilt using Perle, I only use the Perle for my top thread–the bobbin thread is regular thread.  I use 8 wt. Perle cotton–although 12 wt. might make my machine a bit happier with me.  I always lengthen my stitches–I usually set my stitch length as long as I can on my Bernina.  And I manually pull the thread off the Perle cotton spool so my machine doesn't have to work so hard.  I leave my tension at the same setting I would use for regular sewing.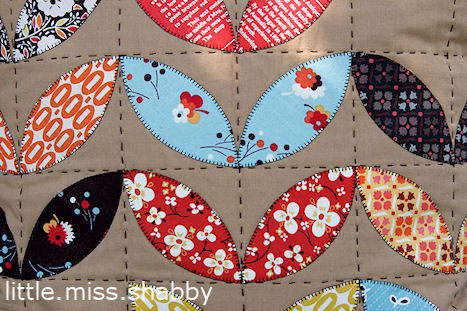 My Fall Petals Pillow is hand quilted using 8 wt. Perle Cotton.  Hand quilting with Perle Cotton is essentially the same thing as hand quilting with quilting weight thread.  The technique is the same, but you take longer stitches and you get to use prettier thread. =p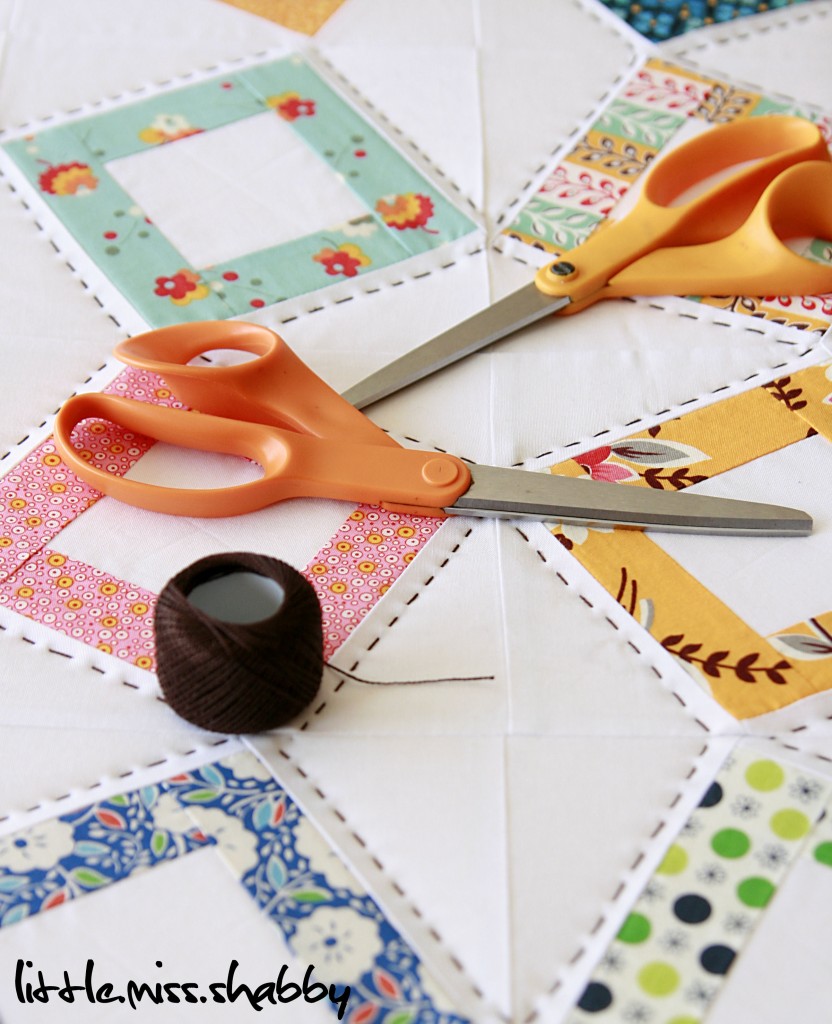 There are a lot of great resources for hand quilting–one of my favorites is from Mary.
 I almost exclusively use Finca Perle Cotton which I can now purchase locally.  Prior to purchasing locally, I purchased online from Yarn Bazaar.  I was able to purchase a color card from them which is a wonderful tool if you are unable to view the thread colors in person.
 Hopefully this answers some of your burning questions about quilting with Perle Cotton! =p