Princess and the Pea Quilt Top Finished
I finished up Elonie's quilt top over the weekend–she is dearly in love with it and wanted to take it to bed with her even though it hasn't been quilted yet. =)
Quilt Stats:
Fabrics:  Heather Ross Far Far Away 1 and various solids
Block size: 12.5″
Quilt size: 4 x 5 blocks or 48″ x 60″ finished
My favorite part of the blocks are the little rainbow bits I have stashed here and there.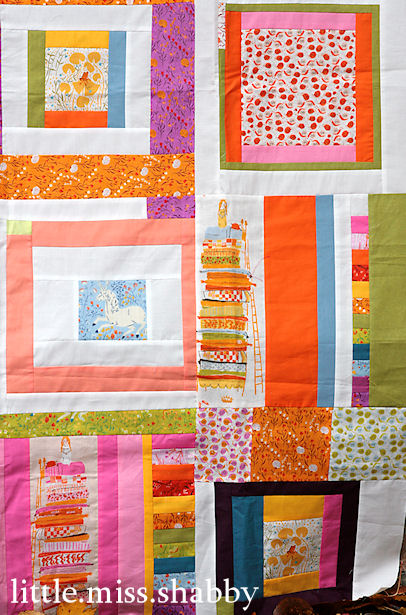 I think if I were going to make another I would leave out the dark purple solid–it's the first thing my eye is drawn to and I find it a little bit distracting.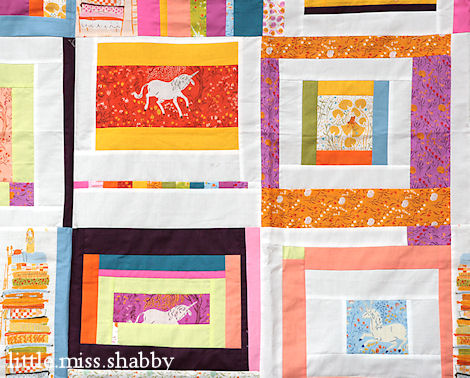 I think it's a fun quilt & it was quite relaxing to not have to worry about lining up seams or wonkiness.  Plus, Elonie is so fond of it–we had to take it over to Grandma's house on Sunday to show it off per Elonie's instructions.  She thought we forgot it on our way to church but I told her I had tucked it in the back and then all was right in her world again.
I've picked up some pink fleece to back it in–it's my current fave backing for a cozy blanket.  I leave out the batting and it makes a perfect snuggly blanket plus you can't beat 60″ wide fleece for $6.99/yd! =)–2 yards was all I needed. =)