Hugs & Kisses Quilt Block Tutorial
These blocks are quick and easy–since I had a number of questions about how to make them I whipped up a quick block tutorial.
For each block you will need a 5″ square for the center square, two 3″ squares for the white strips, and two 2.5″ squares for the outer triangles.  Begin by marking a diagonal line on the wrong side of the 3″ squares and the wrong side of the 2.5″ squares. 
Place a white square as show onto the center 5″ square right sides together.  Sew on the diagonal line.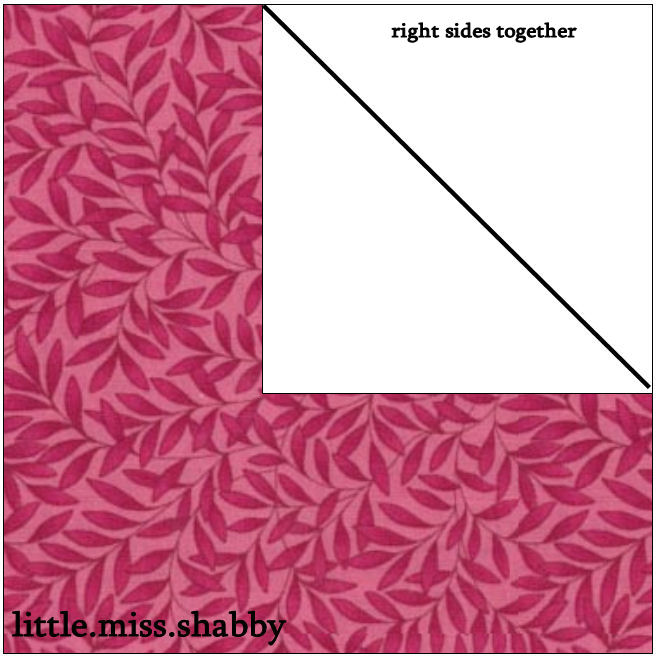 Repeat with the other white square on the opposite side.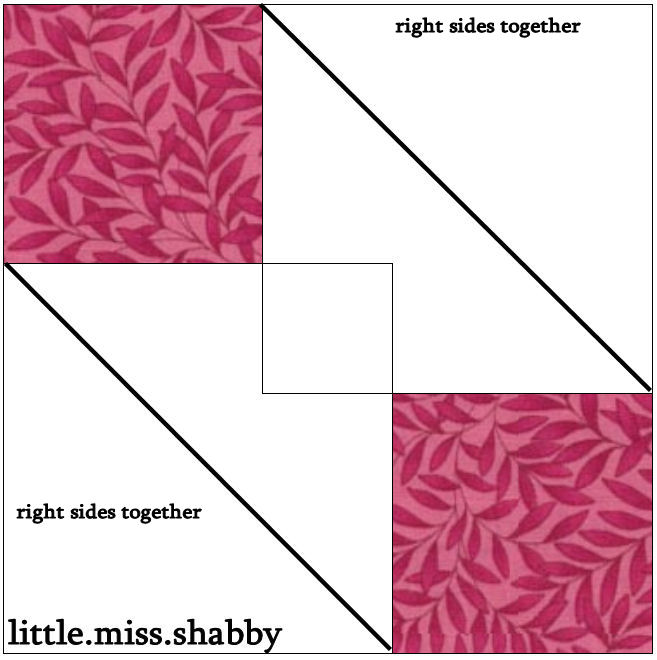 Using your rotary cutter and ruler trim the blocks 1/4″ away from each sewn diagonal (you will be cutting away both the white fabric and the print fabric leaving just a quarter inch seam allowance on each of the corners you just sewed).
Flip the white fabric out and press seams out.  Your block should now look like this: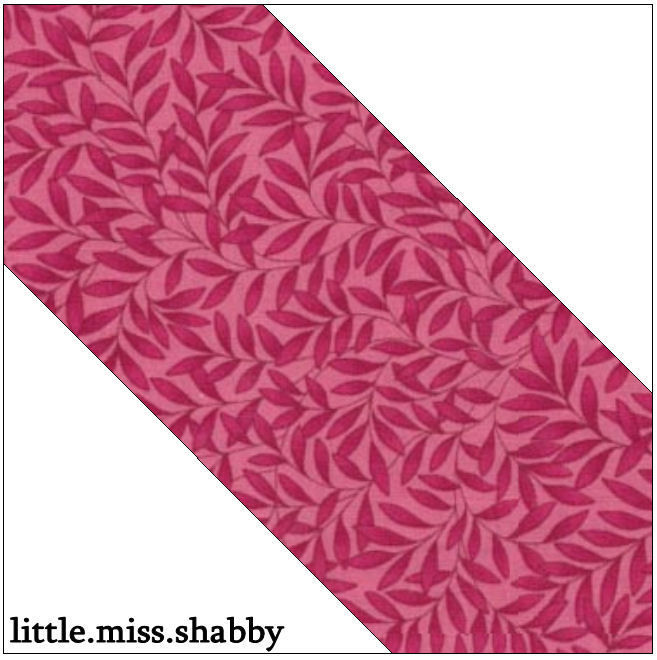 Repeat the above steps to add the two print squares.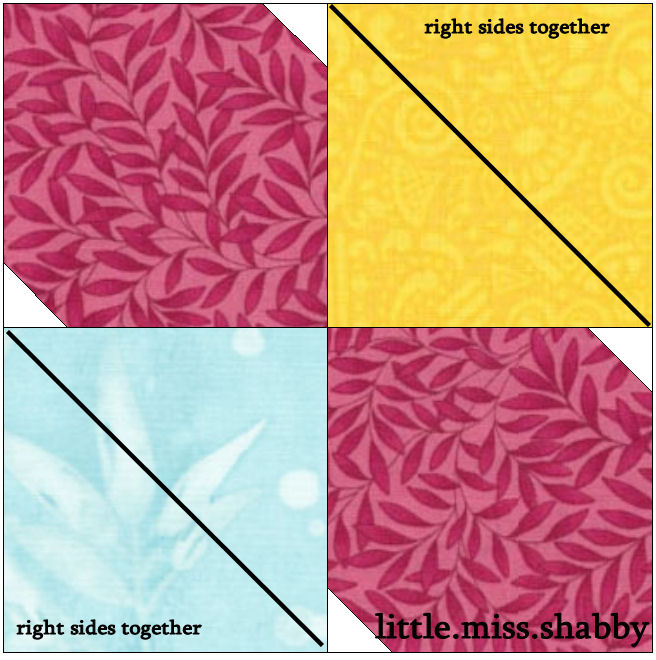 Trim away the corners as you did above and press and you will have a completed block.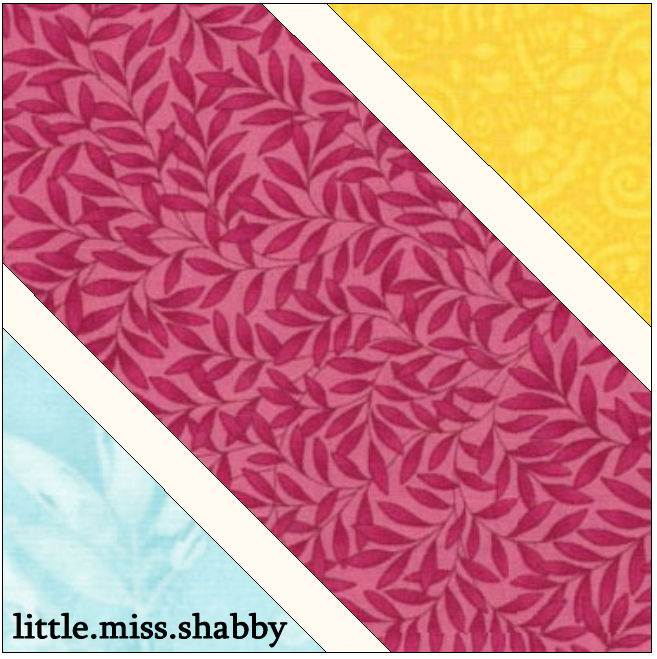 You will find that you have a fair amount of fabric left over using this method–just chuck those scraps in your scrap bin and save them for another project. =)