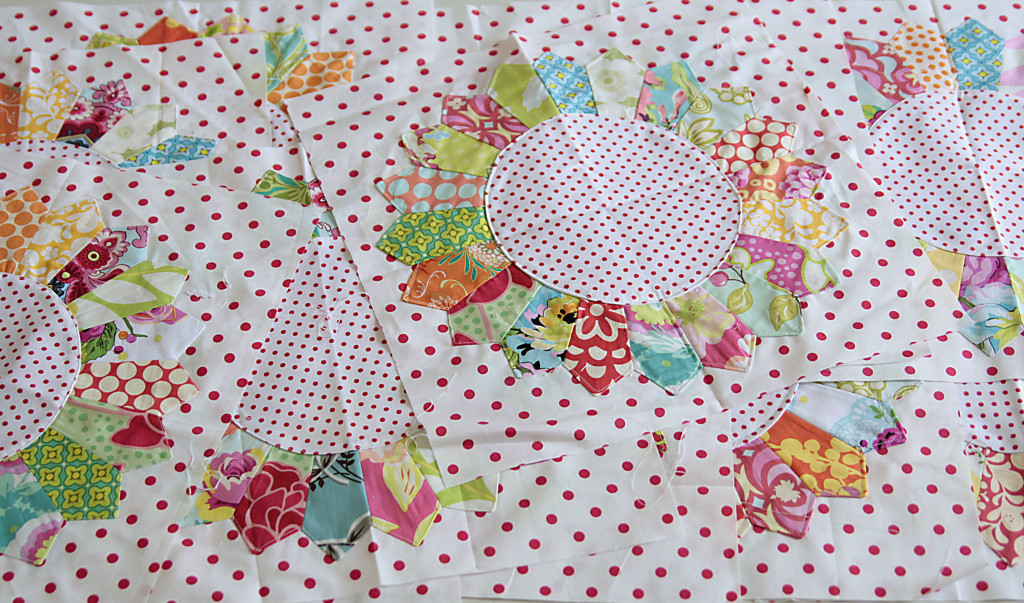 I have received almost all of my Dresden Plate blocks back from the gals in the VIBees.  This one is going to be a lot of fun to put together–no sashing, big blocks–it's gonna whip right up.  Just waiting on the last couple blocks to arrive, but for now I am enjoying the riot of color they provide to my coffee table—until the girls decide they need the coffee table for some kind of jumping contest.  Why is it that coffee tables, couches, chairs can provide these girls with hours (I kid you not) of gymnastics fun like no toy they have ever been bought? =)…crazy girls. =)
I also finished up my June Ringo Pie Block.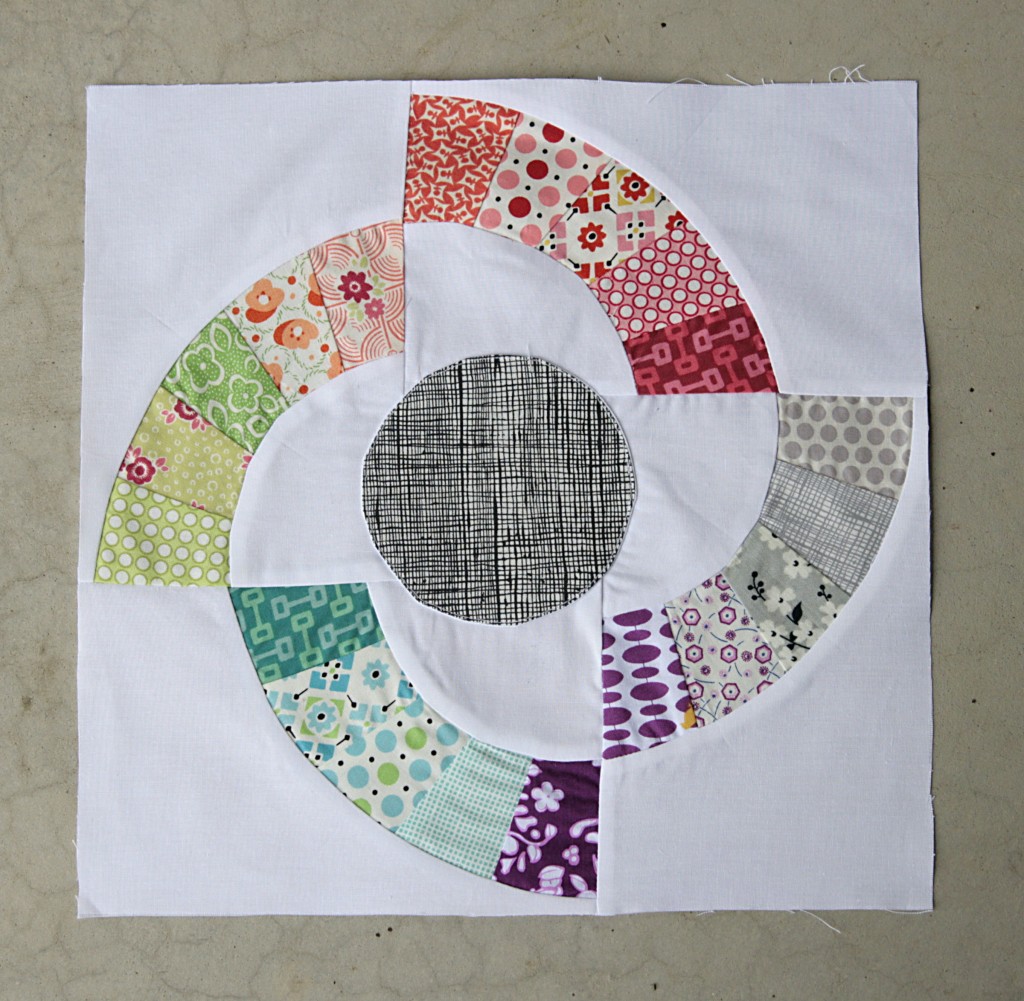 The block is called Letha's Electric Fan & I thought it was pretty fitting for Marit's Summertime theme.  If you decide to try this block sometime yourself, (I tracked the pattern down in this book) I would definitely recommend cutting the outside white pieces slightly larger than needed and then trim the block down.  The pattern in the book suggests doing it this way, which I did not do, and it would have made the block a bit easier to work with.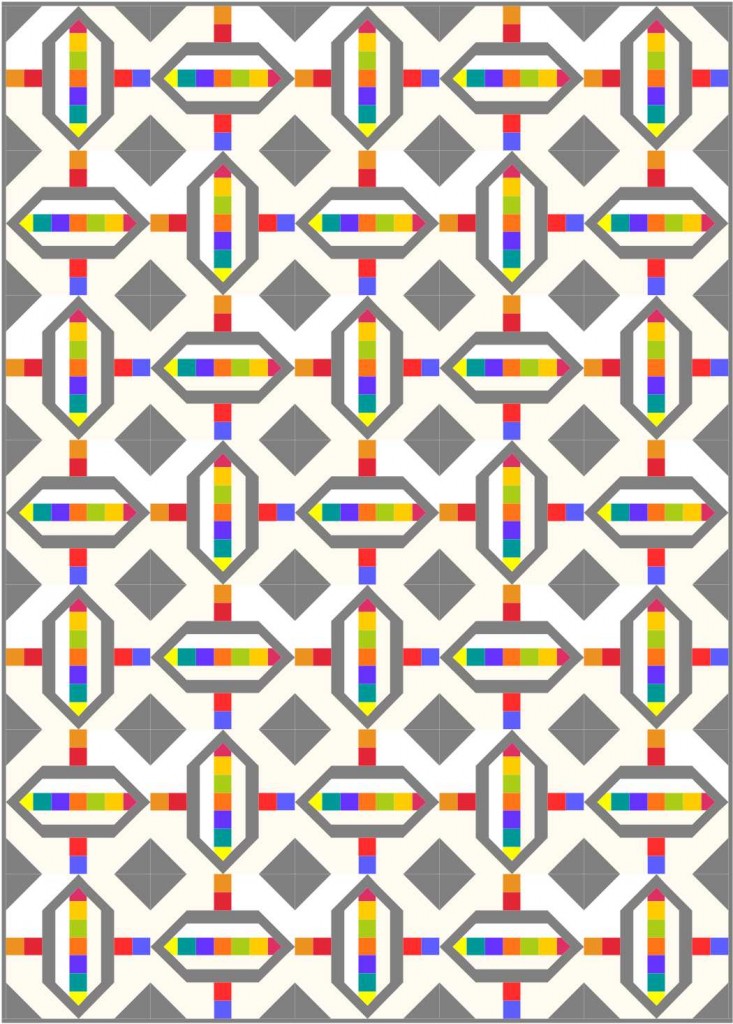 On another note, I've got a question for you…if I were to host a quilt along…not sayin' that I am…it's still a definite "if".  So, anyhoo, would you all prefer a Summer scrapbuster quilt( or Fall or whatever) like above–a little bit of piecing, a little bit of applique.  Or would you prefer a "Rainbow Brights & Whites" mini sampler quilt along–this would focus on small different individual blocks and precise piecing with the blocks finishing out at 6″ or so.  I've wanted to make a mini sampler for awhile now but I'm curious as to what the general consensus is.  Or, are you all "quilt alonged" out–seems like there are quite a few going on at any given time…..what do you think?