Framed in Quilt & Picture Frames Quilt
I am very excited to be sharing another fun quilt with you all, over on Moda Bake Shop.  This quilt is made using Fig Tree Quilts wonderful line of fabric Strawberry Fields–it's no secret I am a huge fan of this fabric line.
My mom and I had a fun time hand quilting this one as well–as always using Finca Perle Cotton #8. 
And….Leah from Burgundy Buttons is offering a Framed In quilt Kit!  Look how cute!
Be sure to pop on over to MBS if you'd like to make a Framed In quilt of your own.  You can also see how easy it is to change up the layout to make two more completely different looks.
I have also designed a 2nd quilt pattern designed to use up most of the extra fabrics you will have left over after making your Framed In quilt with the addition of two solids.  Regular readers of my blog will remember this sneak peek: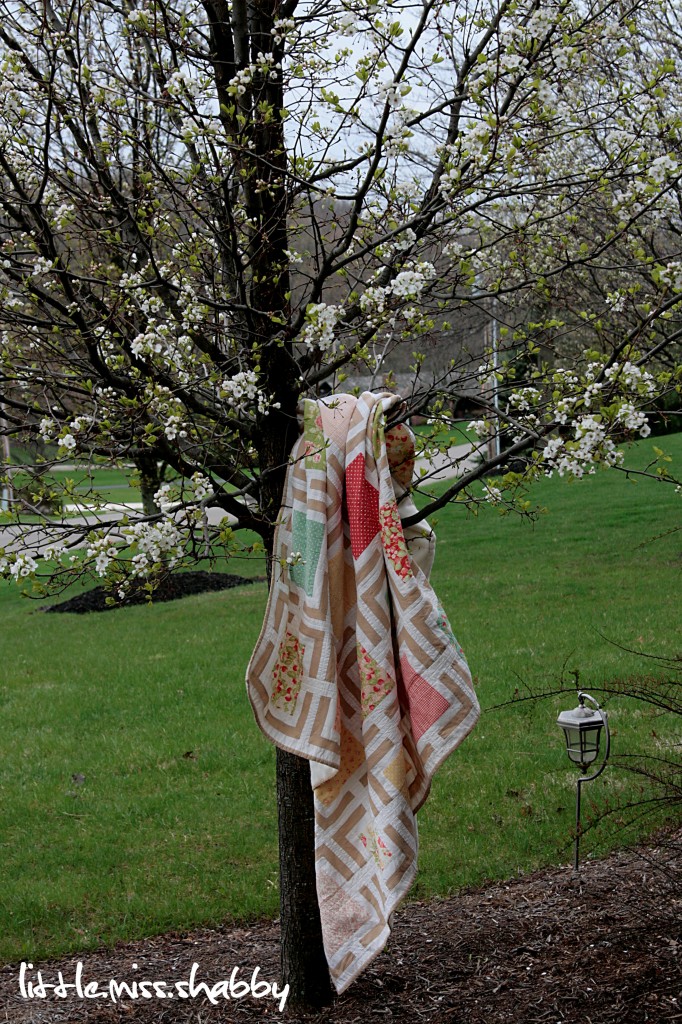 And, now, the finished quilt….Picture Frames:
This quilt will use up the extra fabrics wonderfully and is also super layer cake friendly if you are using a different line of fabric.  The pattern is available below in pdf format.
I hope that you enjoy both of these quilts!  I had such a great time designing them for you all!! =)