I've shared peeks of this quilt previously but this is the first time you are seeing it in its entirety.  Of course you all recognize this quilt as the quilt I had intended to donate to Japan Project modern–however, with that project no longer taking place this quilt is currently residing in my family room until I decide where it will end up. =)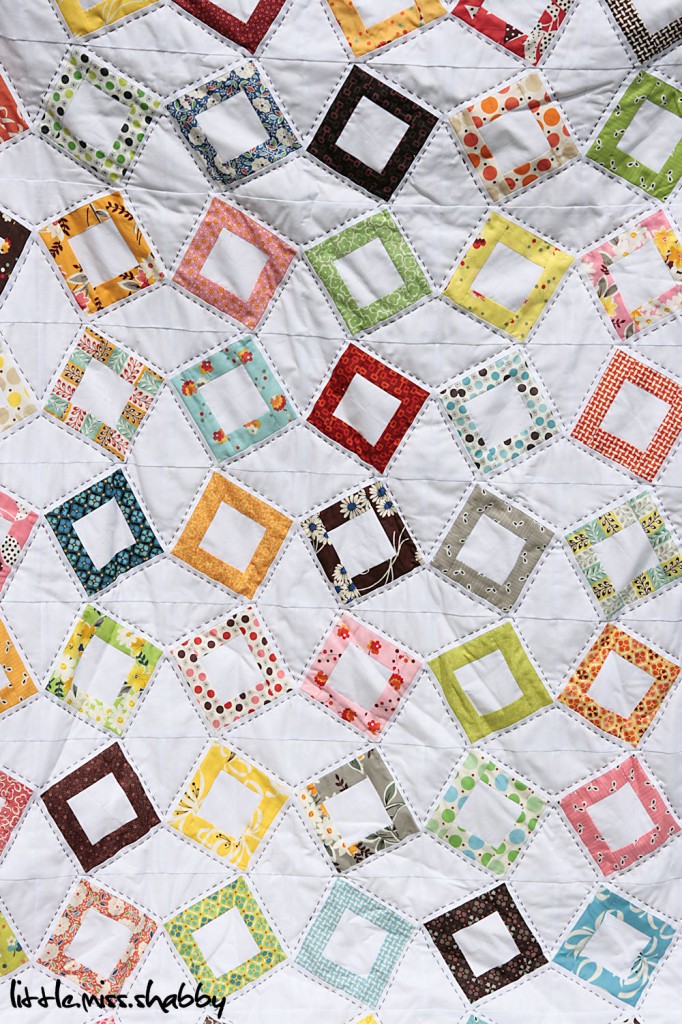 This quilt is made up of a combo of Flea Market Fancy and Katie Jump Rope fabrics which I think work so well together.  My mom and I did the hand quilting on this quilt using Finca Perle Cotton size 8 in Dark Brown.  The quilt pattern is a slightly revised version of this free pattern.  I preferred the framed squares as opposed to the solid squares and I also made the quilt a bit smaller than the pattern called for.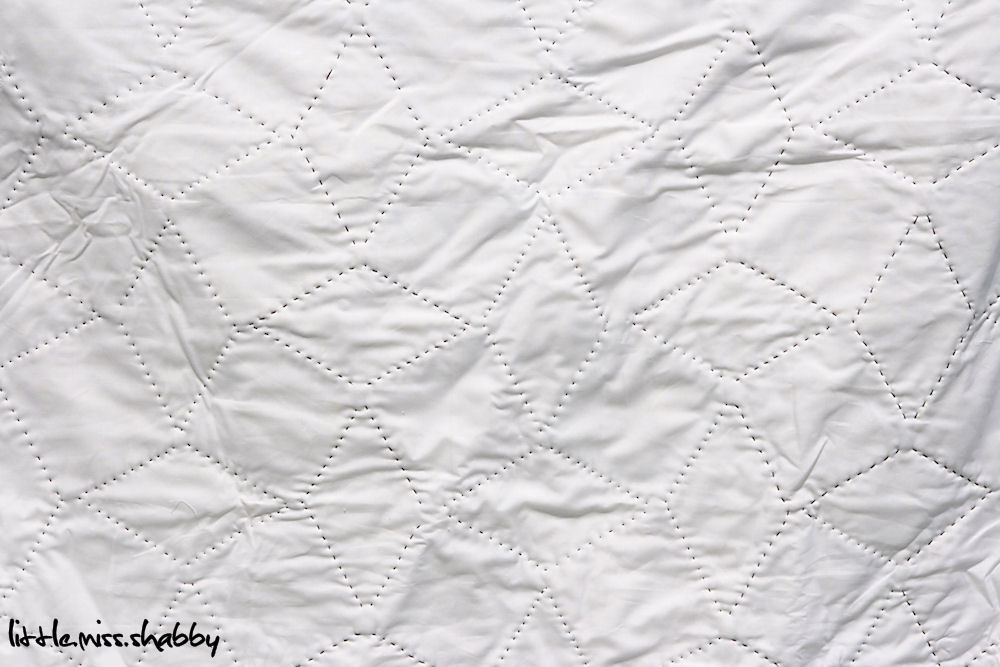 For the back of the quilt, I opted to use a solid white.  This isn't something I normally do but I wanted to show off the hand quilting pattern–I think it looks pretty neat (you'll have to ignore the wrinkles).  For a parade of more great quilts be sure to stop by Amy's Creative Side and browse around a bit.