Quilt Story Block Party/VIBees Sneak Peek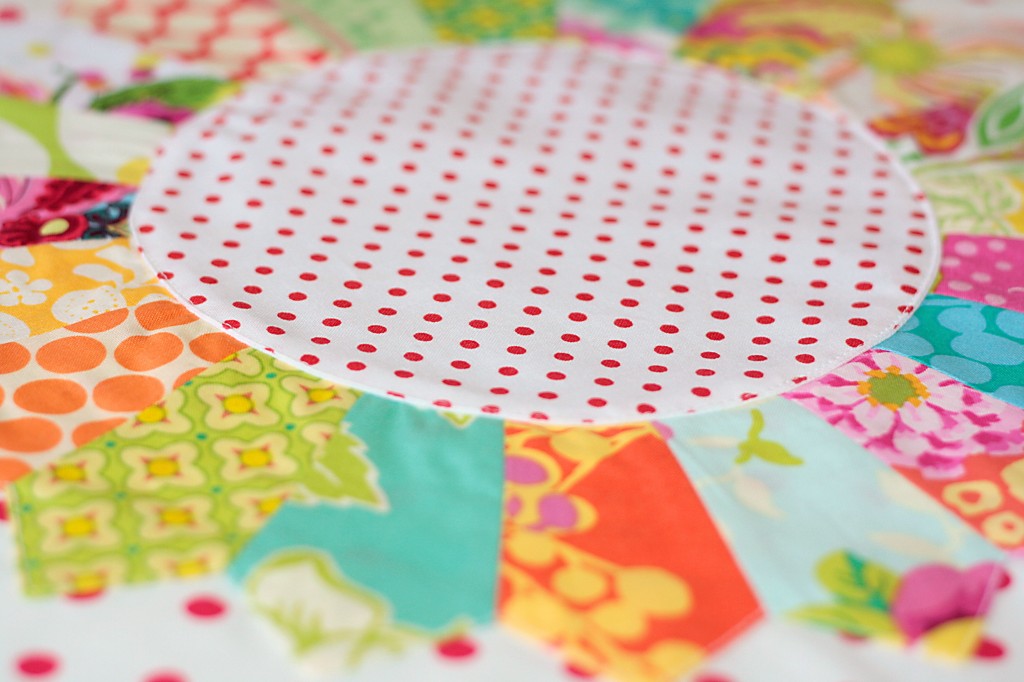 So Quilt Story is having a fun little Block party over on their blog.  And since I've been wanting to try out this little Dresden for awhile, I thought it was the perfect day to give it a whirl.  Try out a fun little block–maybe win some prizes–it's win, win–right?!?  I've made Dresdens before–both the pointy little guys and hand appliqued round ones–but I had something specific in mind for this block.  I pulled the fabrics for this one awhile ago–this is gonna be my request for my month, April, in the VIBees.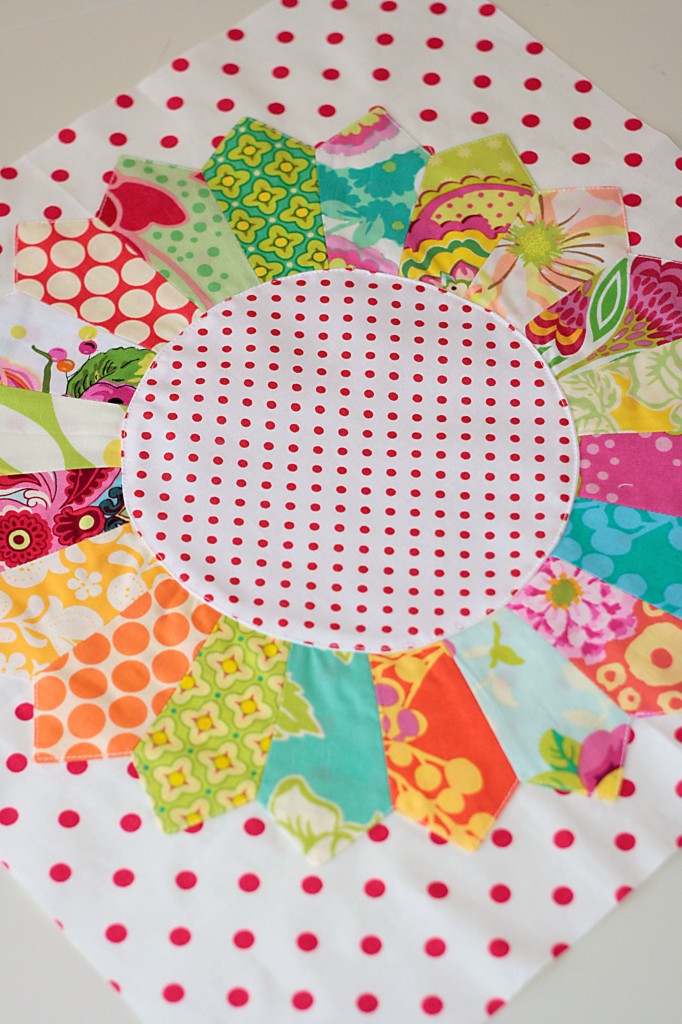 I wanted that fun polka background and center, & fabrics very much inspired by this quilt–by the way aren't all of Mary's quilts fabulous!?!  And I knew that I wanted a larger center–not the traditional small center, long "petals" type of dresden.  After raiding my stash, I started working on the size for my "petals"–for anyone interested, I used Darlene Zimmerman's Easy Dresden Tool & this size is made when cutting from the 2″ mark to the 6″ mark.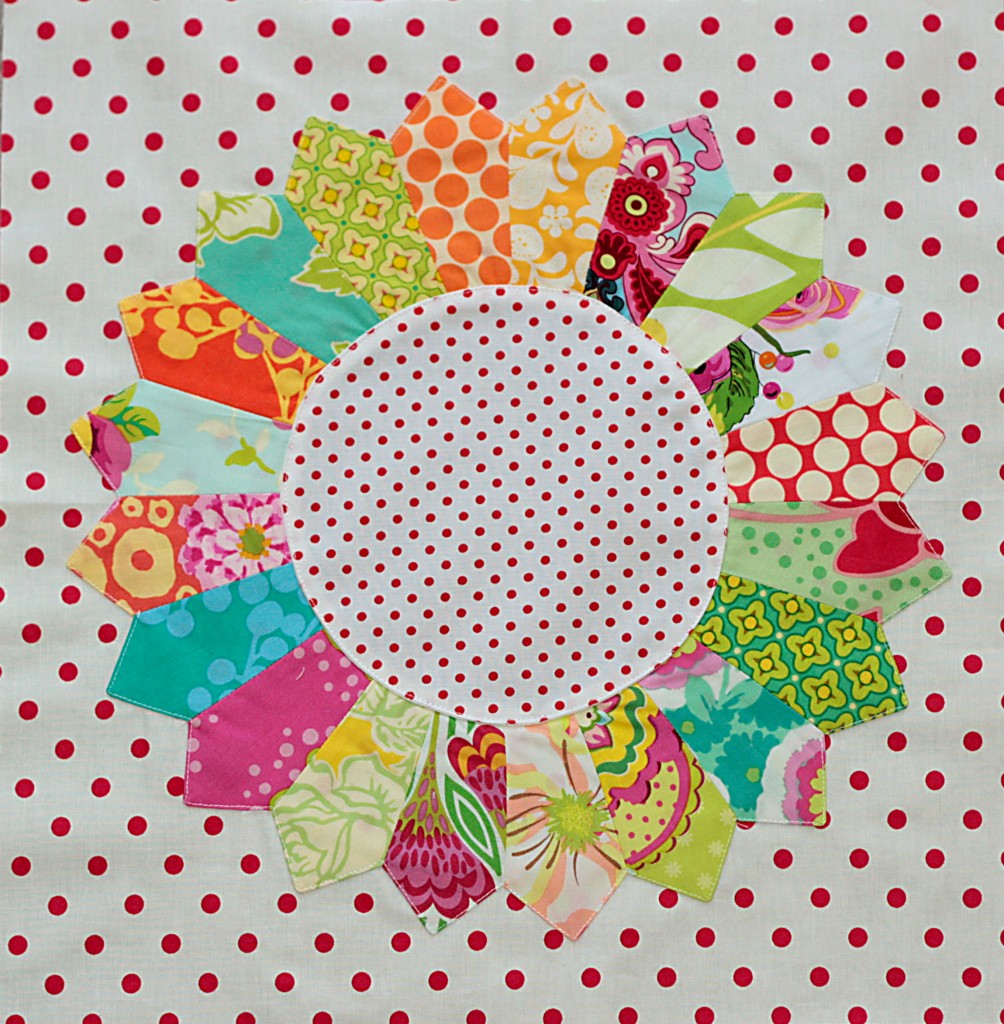 The fabrics are a mix from my stash–I pulled pinks, oranges, yellows, greens, and aquas–sticking with the fabrics that had more of a modern floral feel to them along with a few polka dot prints.  Each Dresden plate requires 20 fabrics & I have a total of 42 pulled so it will be a fun bright scrappy quilt when it is finished.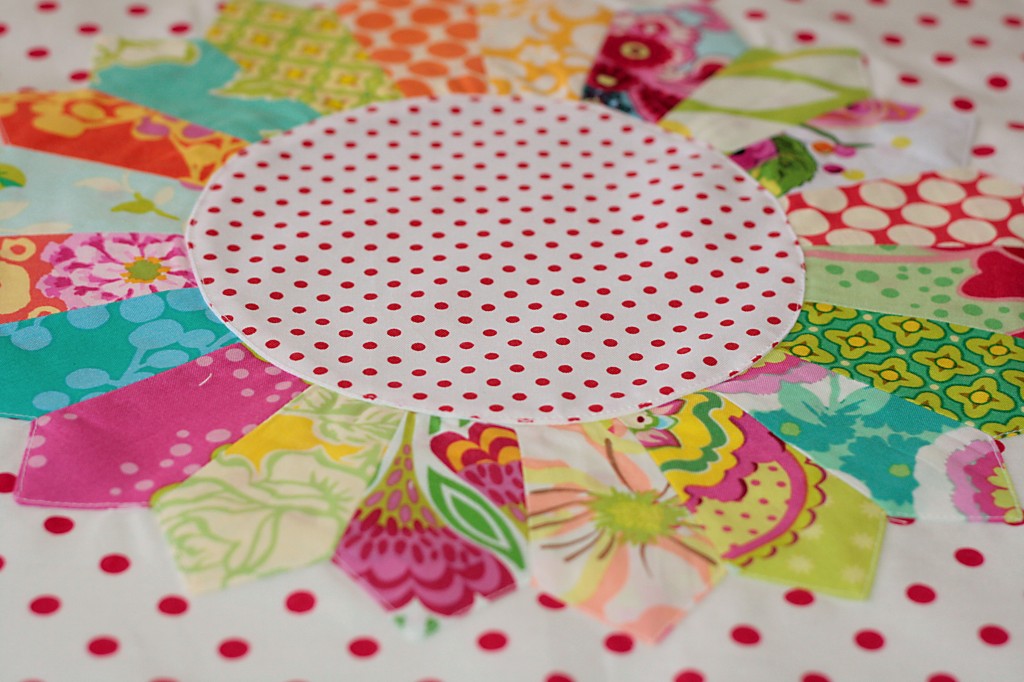 I think this is going to make a fantastic quilt!  It's been on my to do list for awhile and I can't wait to see all of my pretty little blocks together!