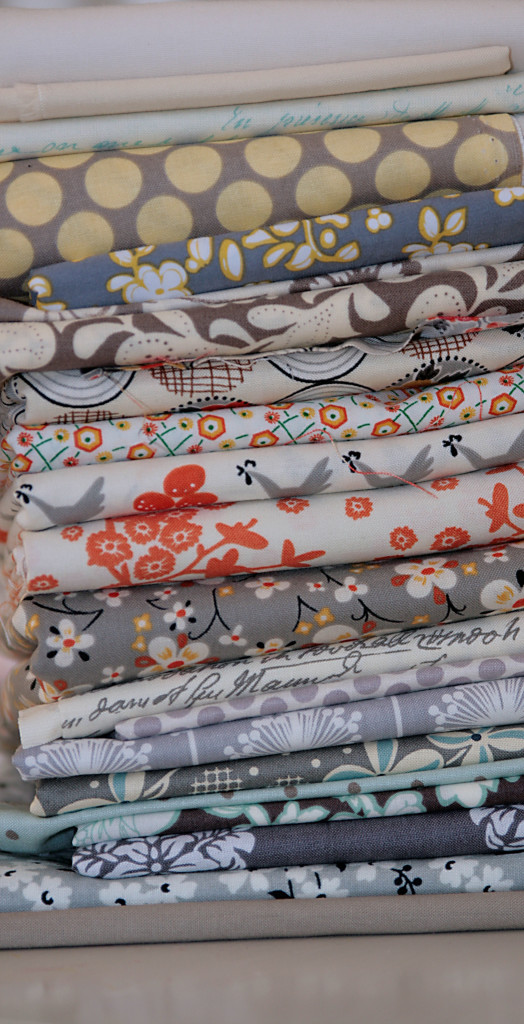 So, I think my family is finally on the mend–we came down with some fantastic germs that lasted from Christmas Eve until New Year's Eve…yippee! LOL  I hadn't even had a chance to take the humidifier out of Elonie's room before this round hit–hopefully we are good to go now for awhile.  I guess Christmas is the season of giving, right?! =)  Note to all my family members for next year….we prefer cash or gift cards…you may gift your germs elsewhere! =)
So, I'm glad everyone is enjoying Birdie Stitches!  I am seeing some amazing blocks in the flickr group.  This one is my current fave: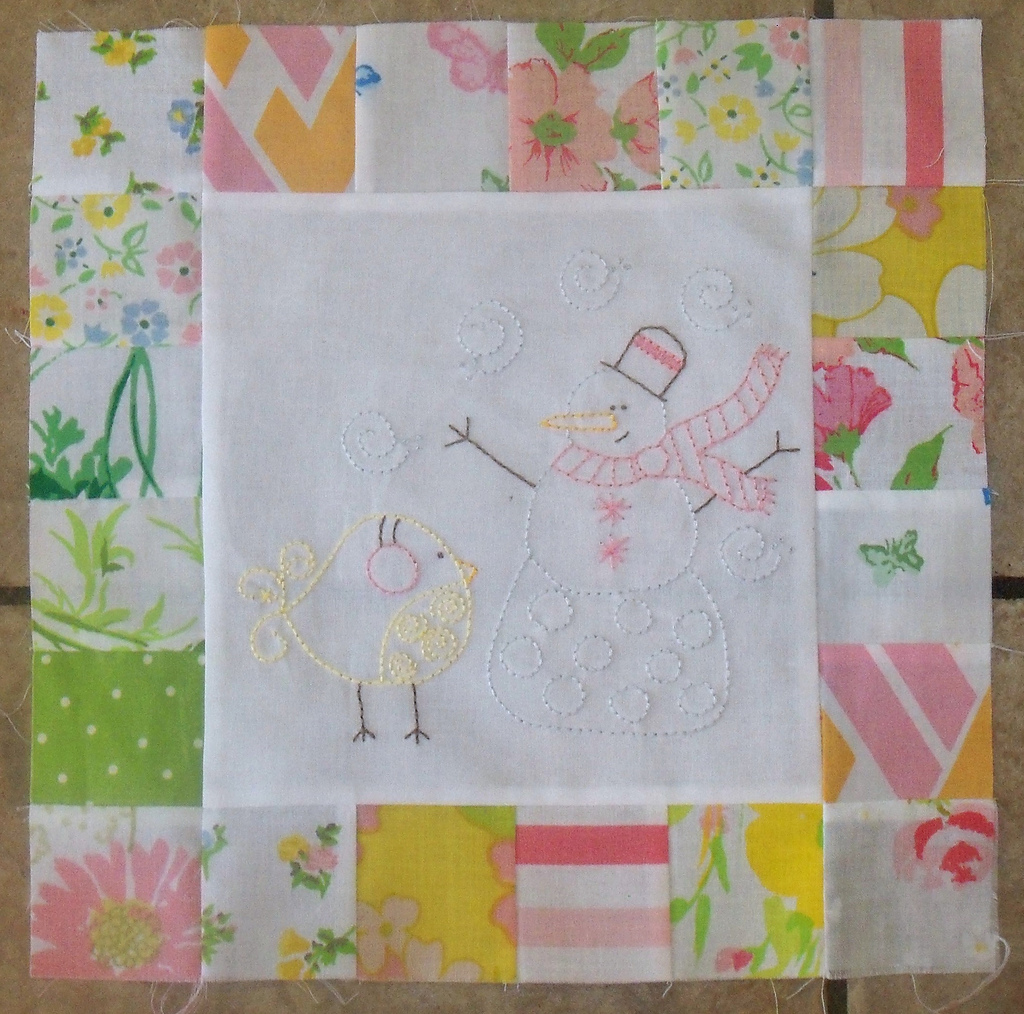 It is made by Liz–don't you just love that she is using vintage sheets!?  I think it's a fabulous idea…can't wait to see the rest of her blocks.
I've been trying to keep on top of any questions I receive in regard to this BOM so feel free to shoot me any questions you might have!  Also, the ladies in the flickr group are wonderfully helpful. =)